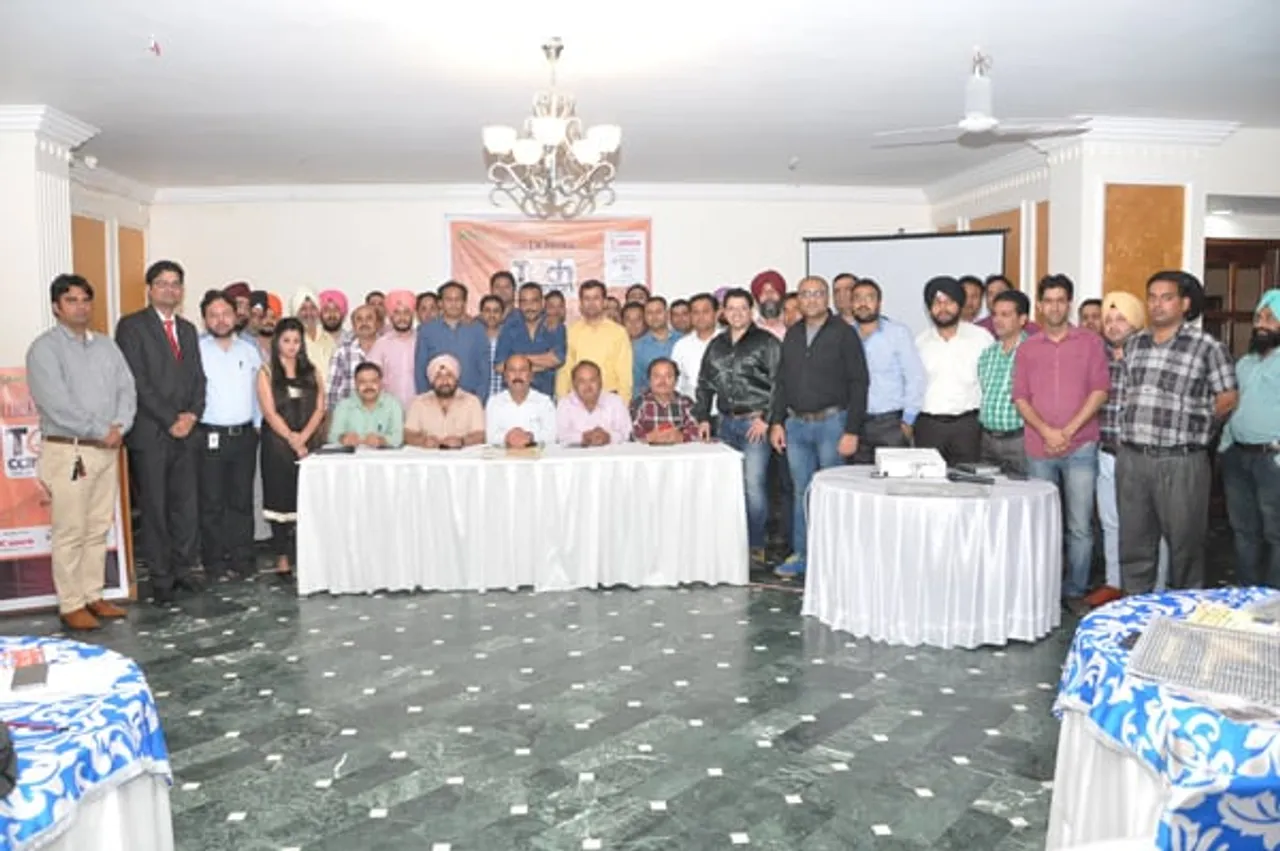 Welcoming and cheering is first thing anyone can feel while stepping into Punjab. The same way partners of Punjab are always ready to welcome.
The DQ Week Tech Caravan reached the city of Golden temple, Amritsar on March 25. Around 40 partners marked their presence at the event, organized at Ritz Plaza. They attended the conference and interactive sessions.
The event was well supported by sponsors, Canon and NNR IT including Amritsar Computer Traders Association (ACTA). The event started off with warm welcoming note by President Virender Singh and Sandeep Sethi, general secretary of ACTA who honored The DQ Week team, Canon and NNR IT .
Event turned more informative when Amit Nanchahal, business manager, channel sales, Canon started with his presentation and introduced newly launched series of multi-function printer series (MF200) viz, MF 221D, MF 217W, MF 226dn and MF 229dw. He also talked about major initiatives being taken this month and explained programs announced by Canon with an aim to work closely with VARs and SIs. "Our Channel partners have always played an important role in strengthening business and we make sure this year the company will be providing much bigger platform to partners to grow more efficiently." said Nanchahal.
Anil Verma, regional manager, north, NNR IT took over the stage and addressed partners with growing needs in security segment. He briefed about NNR IT as a company and its product portfolio which is appreciated across the country. "With the increase of product portfolios in IT sector there is essential need for security at the same time to keep our data safe and sound. Hence, keeping in mind we keep on innovating security essentials for devices. These segment can add up diversification to partners product or they are already providing," explained Verma.
Moving on to the products portfolio, the company shared how NNR IT, in association with its Max secure products (Max secure mobile security, anti-virus, internet security and total security), is offering better opportunities to the users and partners.
Following the presentation, interaction occurred where business opportunities were discussed and conveyed to avoid instant jump into unethical practices. Also, role of association and it's future plannings in favor of partners residing across city were disclosed. Association also thanked speakers of the eve along with the DQ Week for showing attention to city for its business growth.
Lastly, one minute mourn session was held concerning on sad demise of K.L. Narang's (former chairmen of ACTA) who passed way last month.
The session ended over thank note by The DQ Week. Partners and vendors were observed exchanging information over dinner to emphasizing on business growth of IT Amritsar market.