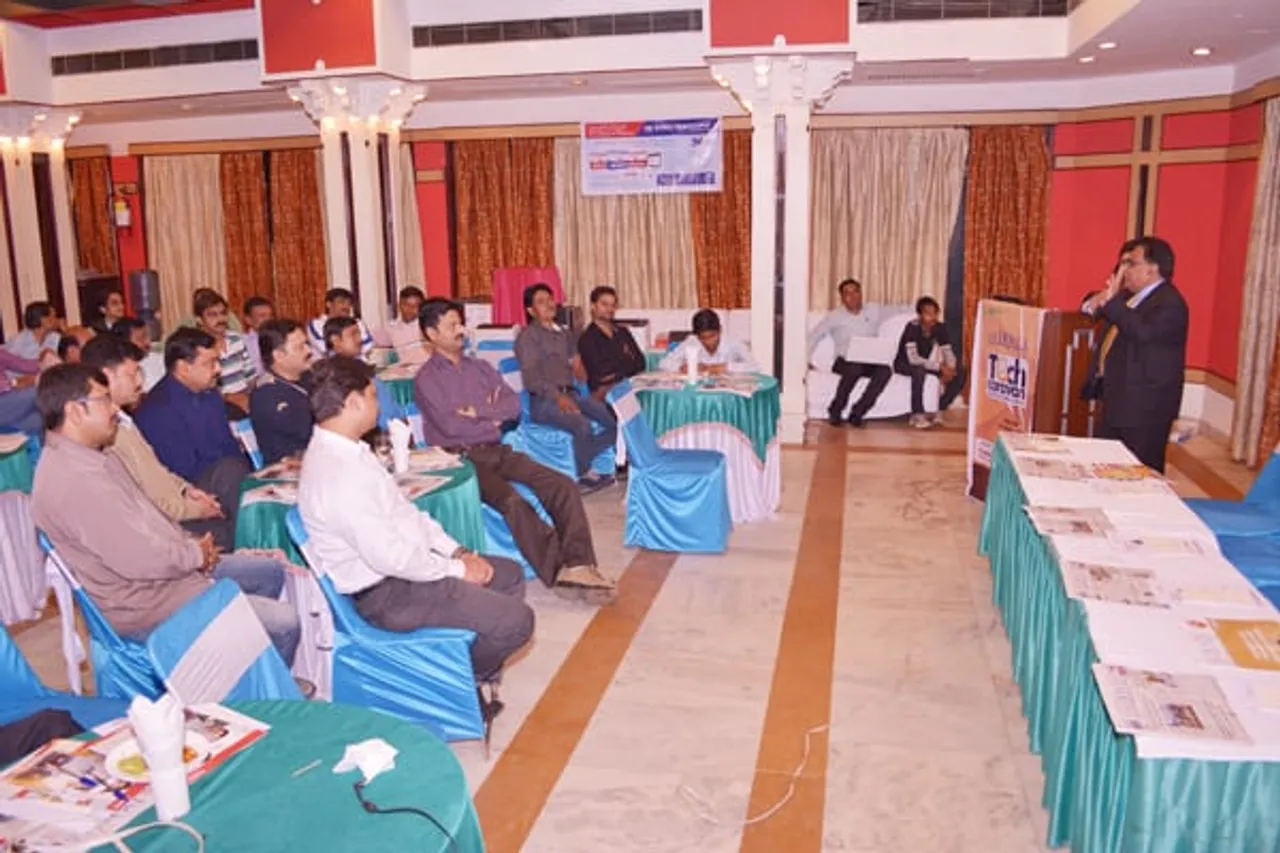 Partners discover business opportunities with Canon and NNR IT
Gwalior
A peaceful fort city Gwalior was recently covered by The DQ Week team in the on-going Tech Caravan series on 13th March at Hotel Gwalior Residency. Good number of partners joined the event to explore new business opportunities represented by Canon and NNR IT. Present on the occasion were esteemed sponsors, Ratneshwar Jha, regional sales manager, Canon and Chandrakant Shrikande, regional manager, NNR IT along with all partners. Ashish thanked The DQ week team and vendors for giving attention to the city channel network.
The DQ Week started the evening by presenting online store portal Techbazar and its benefits to compete without spending much on marketing costs. Techbazar portal was highly appreciated by the partners which resulted in on the spot registration by a number of the partners. Following this, Ratneshwar Jha, Canon explained the innovation in these multifunction products at affordable prices for the business growth of partners. He also introduced printers 221D, 217W, 226BM, 6030W and LIDE 120 scanner with brief explanation of specifications and demo. Also, he focused on channel growth and various strategies to grow business for the growth of Gwalior partners.
Partners had many queries which were very well explained by Jha and he assured that Canon always seek growth plans for partners business.
Along with Canon, Chandrakant Shrikande of NNR IT took stage and offered opportunities growing in anti-virus segment which captured the interest of partners.
Lastly, Pankaj Gosain, secretary of Gwalior association thanked The DQ Week team and speakers of this evening for providing platform of opportunities. "We are looking forward to automate our business as per offerings showcased," said Pankaj Gosain.