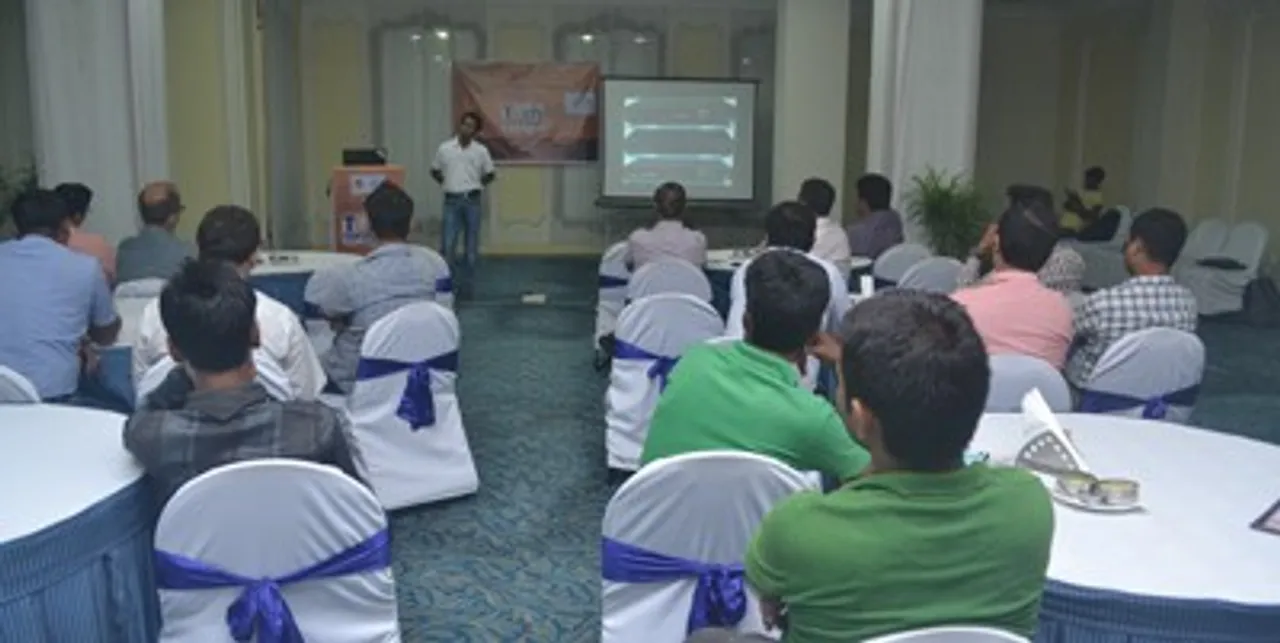 Continuing series of its Tech Caravan event, The DQ Week reached city of Guwahati in Assam. The event was organized on 5th August in association with Supertron (Dell), Hawkeye and online partner techBzar.com. The event was organized in Hotel Dynasty in Guwahati.
Tech Caravan is a unique platform which brings vendors and partners together aiming to create a knowledge sharing platform. The event kick started with a presentation of The DQ Week and techbzar.com.
Arindam Bhattachrya from Supertron (Dell) had a presentation and discussion on Dell new products like projector, desktops and laptops. He also presented the future plans of Supetron in North East market. Arinadam also presented a small AV on Dell Inspiron 23 desktop and showcased its features.
Post these, Arindam from Hawkeye (Dei Gratia Technologies) had a presentation and discussion on the security and Surveillance products. He also emphasized on the innovative technology used by Hawkeye in production of the security products. Mentioning the uniqueness about the product, he informed that customers can avail the benefit of receiving e-mail if there is any unwanted activity in the premises and can act accordingly, Arindam told that we are working on that front. Also there were 3 surprise gift from Hawkeye to randomly selected 3 partners participated in the event.
The DQ Week informed partners about its initiative-TechBzar. The DQ Week has a B2B portal-TechBzar.com to assist channel partners to increase their visibility on online platform. The DQ Week appealed partners to register themselves on TechBzar absolutely free of cost and maximize their business.
There was an excellent response from partners in the event. 40+ eminent partners from the city participated in the event. There were few queries which were promptly addressed by the representatives of Hawkeye and Supertron during networking over dinner.