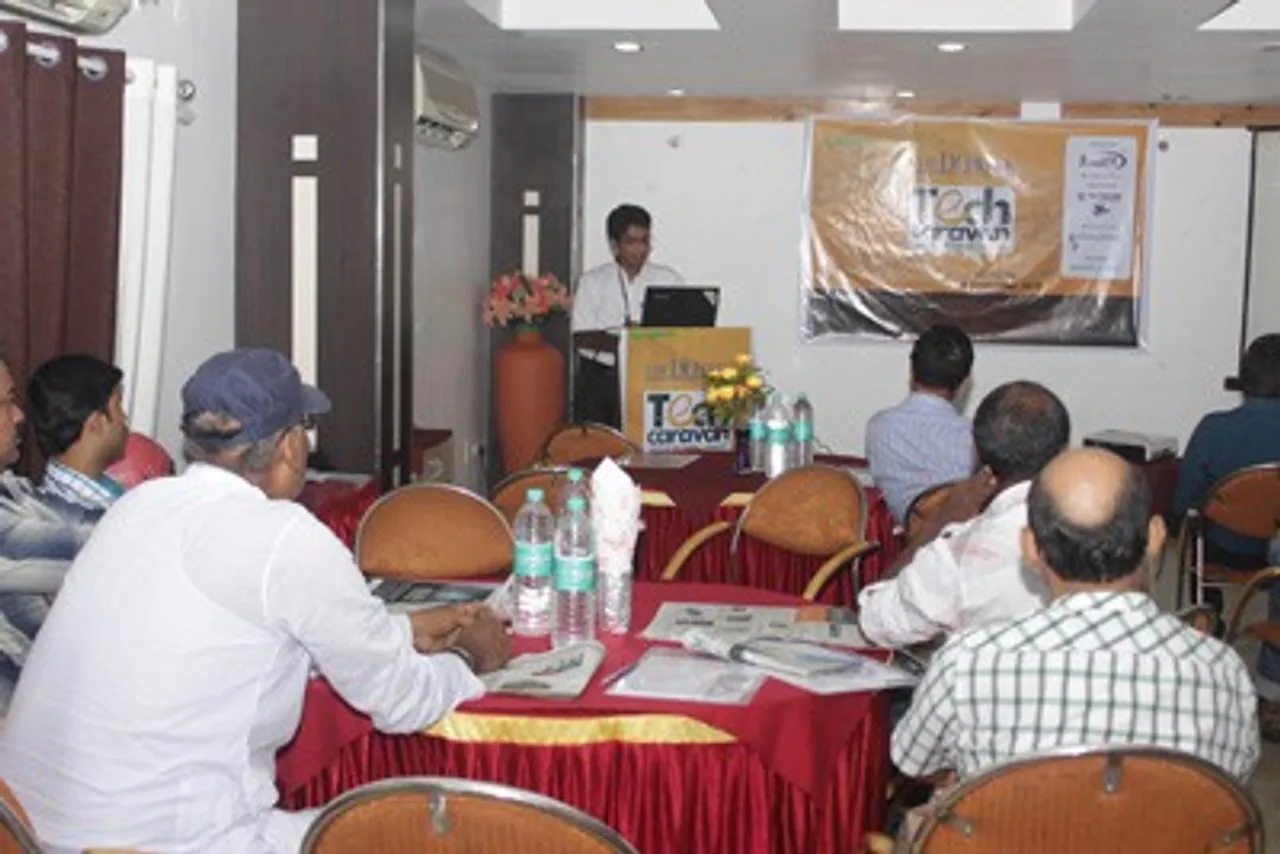 With the intention of finding new opportunities and expanding their reach between distributors of the IT ecosystem, The DQWeek along with HawkEye reached the city of Bengal, Siliguri on September, 25 at banquet of Dolly Inn Hotel to conduct its Tech Caravan chapter. Tech Caravan is a unique platform which brings vendors and partners together aiming to create a knowledge sharing platform.
With an invitee of 20 unique partners and more than 23 headcounts actively participated in the event. The session was started of by The DQ Week team gave a presentation about The DQ Week's initiatives and strategies worked in favor of Channel partners.
Next in line was Arindam from Hawkeye (Dei Gratia Technologies) showcased the security and Surveillance products. He also emphasized on the innovative technology used by Hawkeye in production of the security products. Mentioning the uniqueness about the product, he informed that customers can avail the benefit of receiving e-mail if there is any unwanted activity in the premises and can act accordingly. Company also ensured that proper training and support sessions will be provided to partners. Moving ahead he also addressed queries asked by the partners and managed a healthy conversation amongst all partners in the Hall.
Also, a long discussion had between all partners presented in the hall. Manoj Baidh, president, North Bengal IT Association led the discussion and shared the local problems and issues of association and market.
The DQ Week also took the opportunity to communicate about Tech Bzar.com, a B2B platform targeted solely at the IT industry. Taking inspiration from ecommerce trend taking over the physical retail industry, The DQ Week's tried creating awareness about the necessity of e-tailing and how it is the future. Through this platform, IT dealers can post ads for free, create a directory about their specializations and interact with interested buyers in the IT business space.
The evening wrapped up with some mouth watering snacks followed by a mega dinner and cocktail.