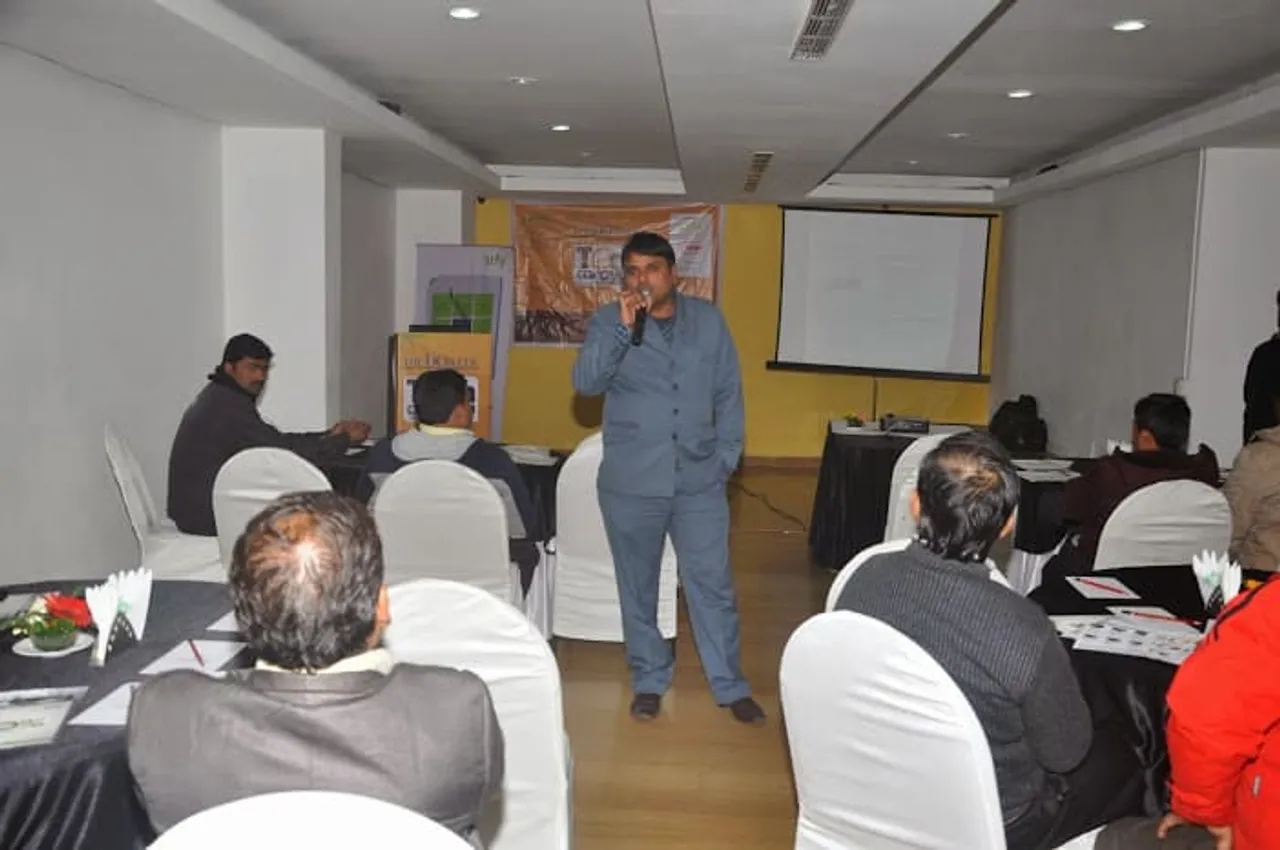 It is said that one can defer, delay but cannot deny the progress of technology. The saying compliments the situation of most traditional dealers and IT distributors who have been box pushers till the present day when such a business model seem to be giving little or no margins. It is time to give them a solution, especially for those who are risk averse to newer and smarter technologies. With the intention of transcending the age old dealers and distributors of the IT ecosystem, The DQWeek along with Sify and Canon reached the capital city of Jharkhand, Ranchi on 16 January 2015 to conduct its Tech Caravan chapter.
With an invitee of 28 unique partners and more than 40 headcounts to manage within the banquet of Capitol Hill Hotel, the session conducted by Indrajit Mukhopadhyay, regional sales manager east, Sify began with Sify's Data Center solution with an enviable track record of providing uninterrupted services. With presence in Noida, Rabale, Bangalore, Sify elaborated how Sify is enabling businesses to transform by taking care of businesses IT infrastructure with cost effective managed services.
Sify has also pioneered in enterprise ready cloud services by offering ready to use compute storage platforms on a pay per use model. Its services include IaaS (Infrastructure as a Service), PaaS (Platform as a service) and Saas (Software as a Service).
Next in line was Virvijay Singh, business development manager, Canon who spoke about unique latest offerings in the printing space--LBP6030W and LBP 6230dn. The former is a one of its kind Wi-fi printer with a resident buffer memory of 32Mb and the fast FPOT of just 7.8 seconds in its category meant for small offices, the latter is a compact monochrome laser printer for home enterprises or small businesses equipped with network capabilities and allows multiple users to share the printer on an existing network suited for optimal resource sharing purposes. The highlight of the presentation was the evolution of printers being Wi-Fi enables.
The DQ Week also took the opportunity of the platform to communicate about Tech Bzar.com, a B2B platform targeted solely at the IT industry. Taking inspiration from ecommerce trend taking over the physical retail industry, The DQ Week's latest offering is aiming to generate awareness about the necessity of e-tailing and how it is the future. Through this platform, IT dealers can post ads for free, create a directory about their specializations and interact with interested buyers in the IT business space.
The evening wrapped up with some mouth watering snacks followed by a mega dinner and cocktail.