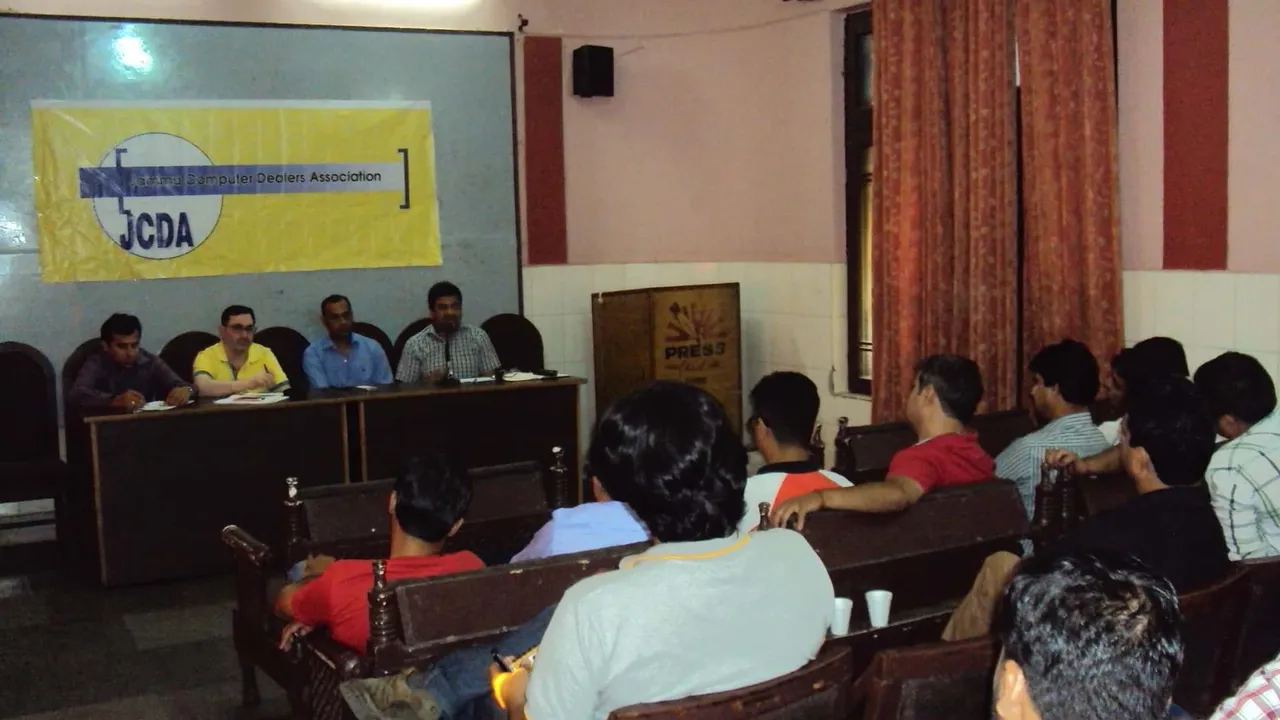 Newly formed Jammu Computer Dealers Association (JCDA) organised General Body Meeting (GBM) on September 12 at Hotel KC Residency. More then 100 members of JCDA attended this meeting. Ethical Business and issue of MOP were discussed agenda in the meeting. During the registration process Certificates, list of service centers and N/D and OEM, list of all the members of JCDA and service charges price list were handed over to all the members for fluency in business.
Dikshit Gupta, president, JCDA addressed all members and said, "We are focusing on ethical business and we are also finalizing and taking care of MOP issue. Finalizing MOP will surely give an ethical mind set for business and with this; we will be able to fight with online and other kind of issues facing by partners".
All members of JCDA agreed to follow MOP if implemented properly. All the members agreed to it for initially 5-7 products as an experiment and if successful it be extended to further 10 more products.
Naveen Gupta, organizing secretary, JCDA issued various forms for Poaching of Employees, shifting of service centers and appointment of new resellers by ND's/OEM's. These forms will be sent to all the members for compliance.
Leading the meeting ahead, Rajeev Magotra, general secretary in his address conveyed the work done during the past three months viz, holidays for 3days during the summer, status of registration process, PAN card for banking transactions, ND/ OEM meets, service center list, price list services, supporting chamber for AIIMS issue, presence of JCDA in The DQ Week's IT Distributor Conclave in Udaipur, joining with FAIITA, certification, launching website, and adding 30 more members, taking it 154 as of now.
Also, Adit Gupta and Rakesh Kak launched Website of JCDA which was created by Vivek Mahajan, Elite International.
Mogotra presented the road map, raising of Annual Fee to Rs. 2500, accidental Insurance of employee, IT Expo- Jan2016, cricket tournament in Nov. 2016, seminar with Sales Tax and chamber, CSR events, MOP implementation and directory of JCDA.
Meeting ended with the vote of thanks by Rajan Gupta, VP, JCDA, which was followed by cocktails and dinner.