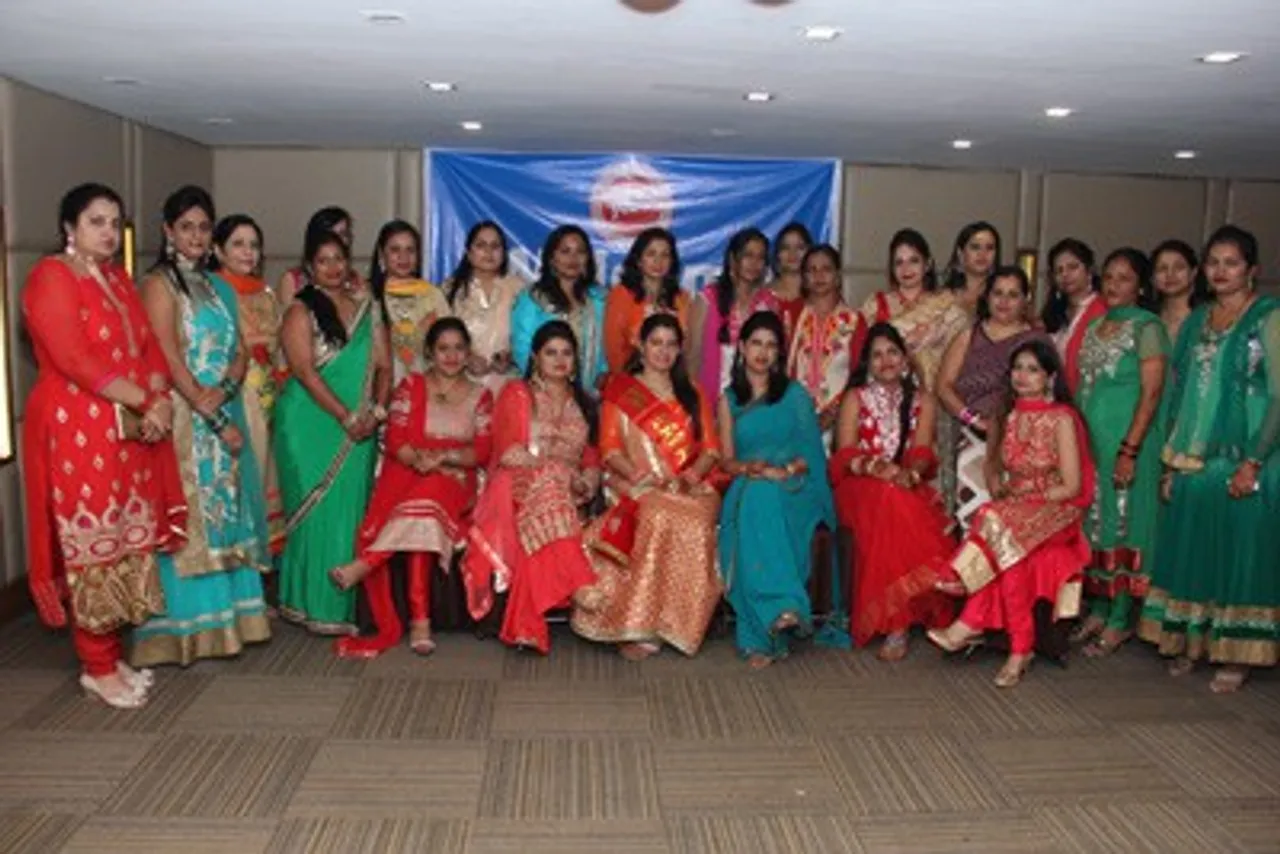 Competitions were organized to boost confidence of women residing at home
Jalandhar Computer traders association (JCDA), organized an exclusive Karva Chauth Utsav on the 30th October at Hotel Grand to empower women and give them space to enjoy their freedom. The Social message of the Utsav was "Women Empowerment" & the aim was to create Awareness & Solidarity for this important Campaign amongst the IT channel and others.
Mrs. Neha Khanna stated," We are really thankful to the initiative taken by ITassociation that they supported us and gave a thought to empower women community.We'll keep on initiating such events which builds confidence of women residing at homes and know them."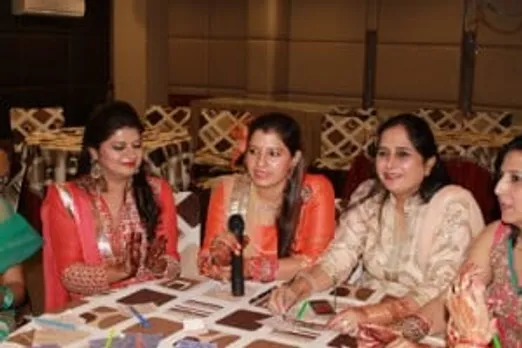 Forty plus ladies from different families including wives of IT channel partners of Jalandhar celebrated Karva Chauth together at the Utsav wearing their traditional dresses & vibrant matching jewellery.
Utsavs other special attractions were Tambola with lots of Prizes, photo sessions with instant print, lots of prizes through lucky draw, Mrs. Karwachauth prize, best Mehandi, best dress, Fun Games with prizes, Bumper Prizes & Return Gifts for all .
The Karwvachauth event was conducted with the support of all the members of association and active precipitation of IT ladies.
Rajeev Khanna, President of JCDA said, "Event was conducted to provide platform to ladies to showcase their talent, happiness and space themselves from their busy workaholic or other daily live schedules. Though all the ladies present enjoyed and had a memorable time."
"Women want to be treated as equals so much so that if a woman rises to the top of her field it should be a commonplace occurrence that draws nothing more than a raised eyebrow at the gender. This can only happen if there is a channelized route for the empowerment of women," he further added.
Event was celebrated with full enthusiasm and women from all walks of life observed a fast, praying for the long life of their husbands. With Motto to empower women Jalandhar association conducted this event specifically for women which was successfully conducted with the help of wives of channel partners namely Neha Khanna, Sarbjeet Kumar, Malvika Madan, Mrs. Saini, Priyanka Chetan, Preeti Gupta and all other participants.
Jalandhar association believes that women are a power who sacrifices her life for others and its community has a responsibility to support them and empower their lives.