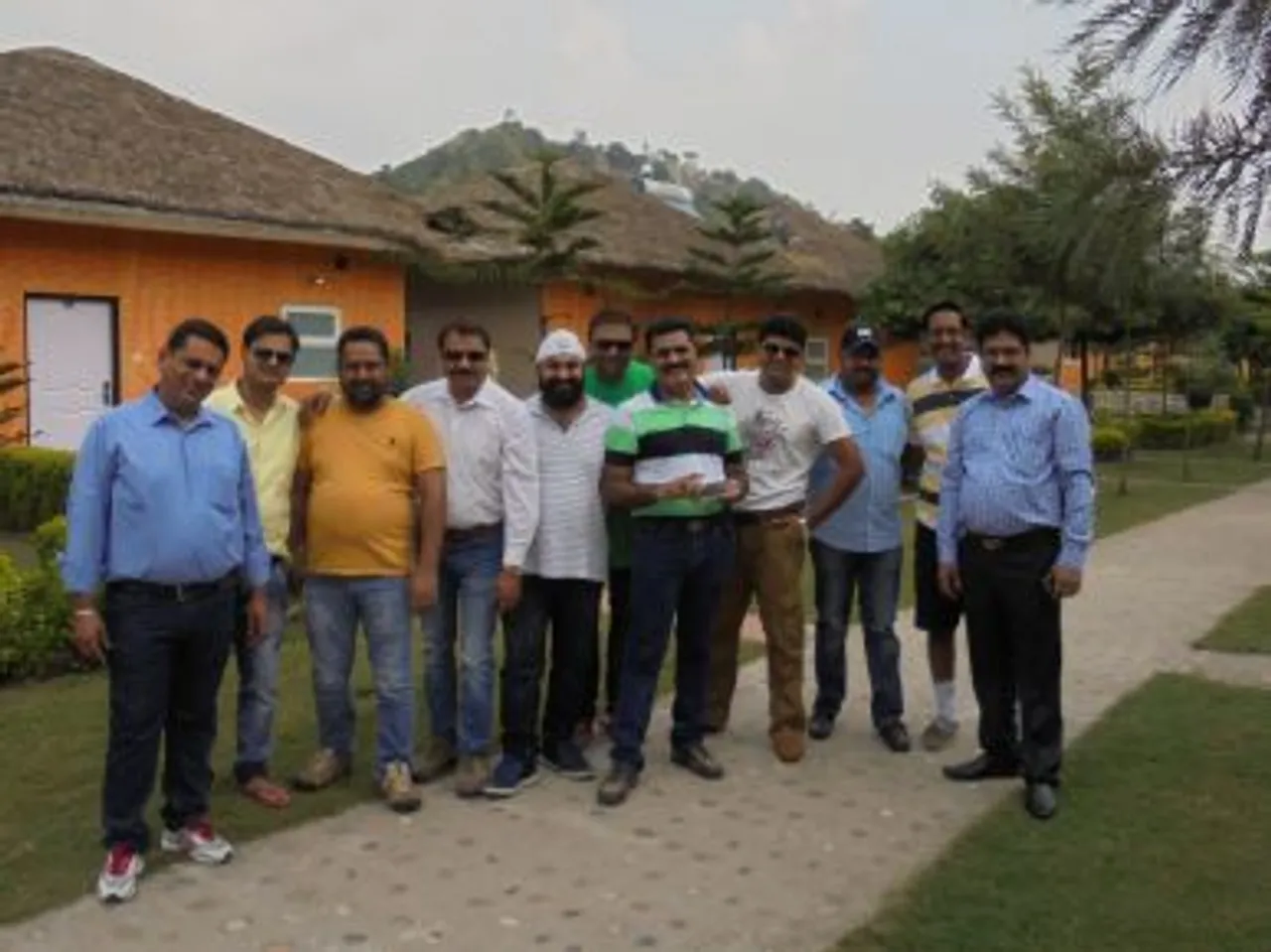 JCDA has successfully concluded its Outstation tour for partners for Kang Nirvana Resort which was held on 12 and 13 sept. 41 partners traveled to grab unlimited fun opportunity and made this tour memorable as well as adventurous journey. Kang's Nirvana Resorts & Spa is a five star services destination located in a peaceful place undisturbed from traffic and pollution. Ideally situated in the lap of Nature and is overlooked by the hills of Shivalik which is at driving distance from Jalandhar.
As association conducts this event annually to provide enthusiastic as well as productive experience which spaces partners from their hectic 24*7 work schedules. The peaceful place surrounded by beautiful green trees and panoramic view on Sunrise and Sunset and natural Bliss full moment was an experience partners were looking after their workohlic schedules.
"As per association's yearly schedule there are four to five entertainment activities which are compulsory. I feel these kind of activities are important to get relaxed which serves two purposes one entertains and second increase business bonding among each other, stated Rajiv Khanna, President , jalandhar association.
Association believes that outstation partner's tour is ideal get away for people looking for a relaxing location where you are catered individually to your liking.
Event was always scheduled for two days which included discussion over growing business opportunities, site seeing, born-fire dinner, DJ night breathtaking games and lot more explored by partners. All the partners were very enthusiastic and got a short break from their busy work schedules in this span of time.
Nirmal Singh, Vice President, jalandhar association brightly said, "These come to gather activities brings IT community of Jalandhar at one single platform which helps each one to increase mutual understanding. Competion is so high that partners have no time to think about anything. These kinds of events bring everyone close and ensures to solve minor issues."
Most importantly, with the support of all partners association has decided to make groups for partners who deal in same brand as this will increase smooth workflow of business among partners. Moreover, customer or anyone will not be able to create any miscommunication between each other.