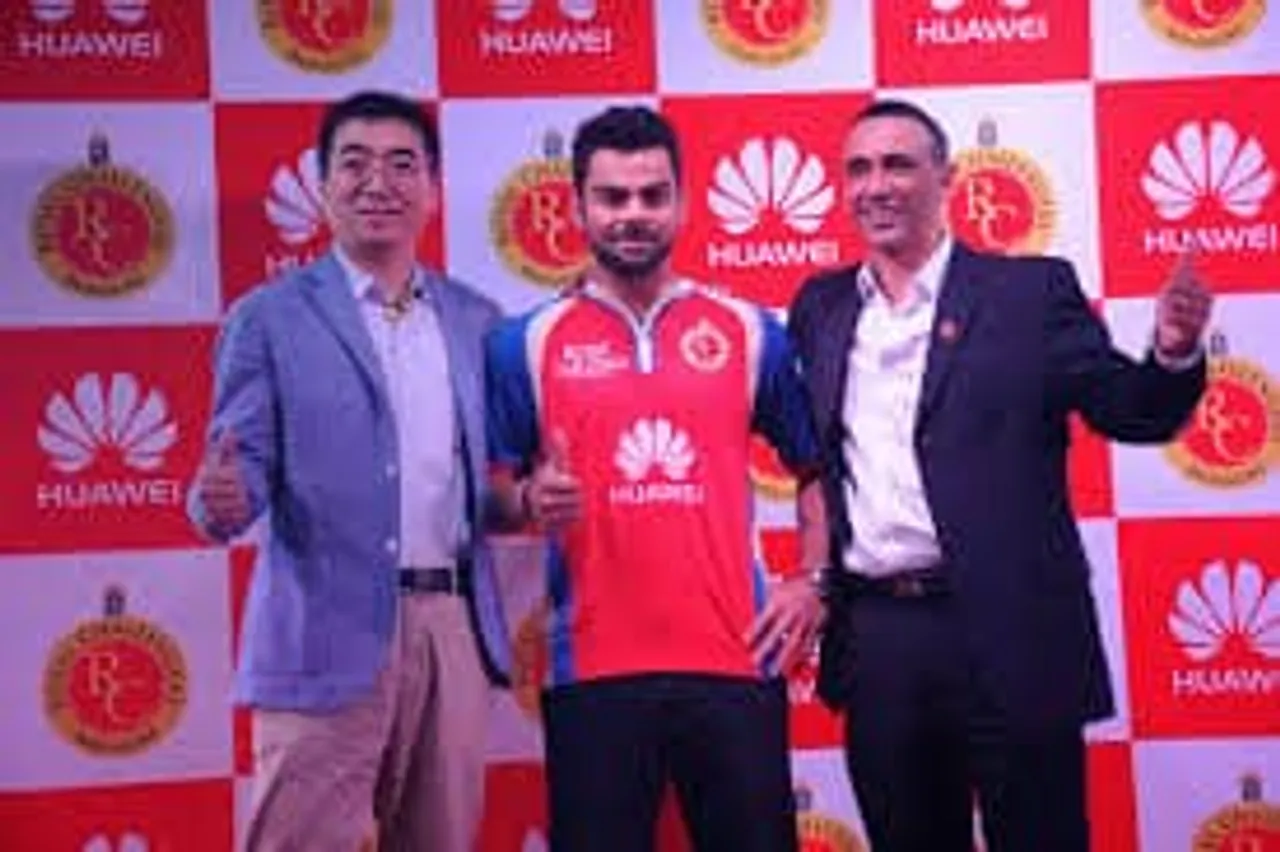 Huawei has announced the extension of partnership with Royal Challengers Bangalore (RCB) for – three seasons of the Indian Premier League. The Huawei logo will feature on the front of the RCB jersey as the principal sponsor.
It will also have substantial branding exposure at RCB's homeground – the Chinnaswamy Stadium, along with in-stadium promotional rights. In addition to this, Huawei and RCB will also launch a series of joint marketing initiatives to engage with their respective consumers and fans across India.
Speaking on the occasion, Cai Liqun, CEO, Huawei India commented, "We are extremely excited to strengthen this relationship with Royal Challengers Bangalore. As a long-term commitment towards the game and the team we have entered into an association for 3 years starting 2015. The game of cricket in India cuts across demographic barriers and connects masses. With this association, we aim to create a strong resonance for the brand Huawei as it paves its way to become brand of masses."
Russell Adams, VP, Commercial, Operations and Cricket Academy Royal Challengers Bangalore commented, "We are pleased about our renewed partnership with Huawei for the next 3 years and we thank them for the support and the faith shown in us. We look towards a long and fruitful association with Huawei."
Huawei began its journey in India by establishing its R&D centre in Bangalore launched in the year 2011. With its existence of 15 years in India, the brand recently also announced the launch of its new Research & Development campus sprawled across 20 acres in the Whitefield area of Bangalore. Hence, the association with Royal Challengers is a home coming for the brand and showcases its commitment towards Bangalore and India.
Huawei, first associated with RCB in IPL 2014; they will be playing their inaugural match on April 11, 2015 against Kolkata Knight Rider in Kolkata. This will be the 4th match of the tournament