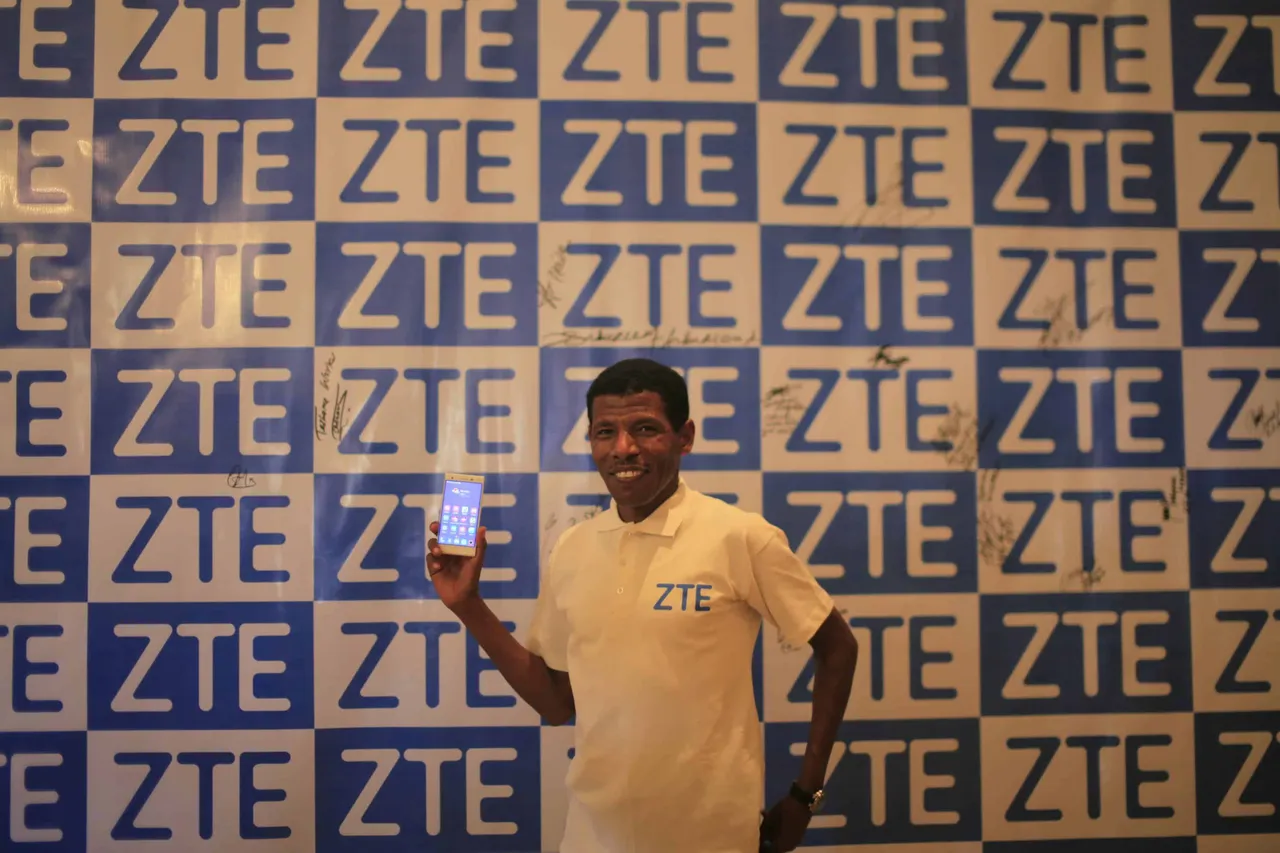 ZTE currently announced that it has signed double Olympic gold medalist and five-time world champion over 10,000m, Haile Gebrselassie, as its official smartphone brand ambassador for Ethiopia. Alongside this announcement, ZTE also confirmed the Ethiopia availability of two of its best-selling 4G LTE devices – the ZTE Grand S2 and ZTE Blade S6.
"We are thrilled to welcome Haile Gebreselassie as our official smartphone brand ambassador for Ethiopia – a truly inspirational figure, both locally and worldwide," said Kan Yulun, CEO of EMEA and LATAM, ZTE Mobile Device, and vice president of ZTE Corporation. "Ethiopia is an important market for ZTE and we are keen to step up our marketing game here. By doing so, we hope to further raise awareness of the ZTE brand, as well as engage with local customers on a new level, allowing us to better understand local needs."
"I'm very thrilled to become ZTE's first ever brand ambassador in Africa and represent the brand here in Ethiopia," said Haile Gebrselassie. "I look forward to working with ZTE and engaging with Ethiopian customers through the innovative range of products that ZTE is soon to launch here."
In US, ZTE is the official smartphone sponsor of three NBA teams, the Houston Rockets, New York Knicks and Golden State Warriors. ZTE is also partnering with other athletes across the globe, including Toronto Maple Leafs hockey player, Joffrey Lupul, and Filipino professional basketball player, James Yap.
Over the next two months, ZTE plans to launch two of its best-selling 4G LTE smartphones in Ethiopia – the ZTE Grand S2 and ZTE Blade S6, priced between 8000-8500 Ethiopian birr. It will also offer other entry-level 4G hardware, such as the 4G Ufi, 4G CPE and 4G dongle for its Ethiopian customers.
The availability of these new devices follows the recent launch of Ethio Telecom's 4G service in the country's capital, Addis Abada. ZTE intends for its best-selling premium devices to address local demand for high-speed data and voice services, at a price affordable to local customers.