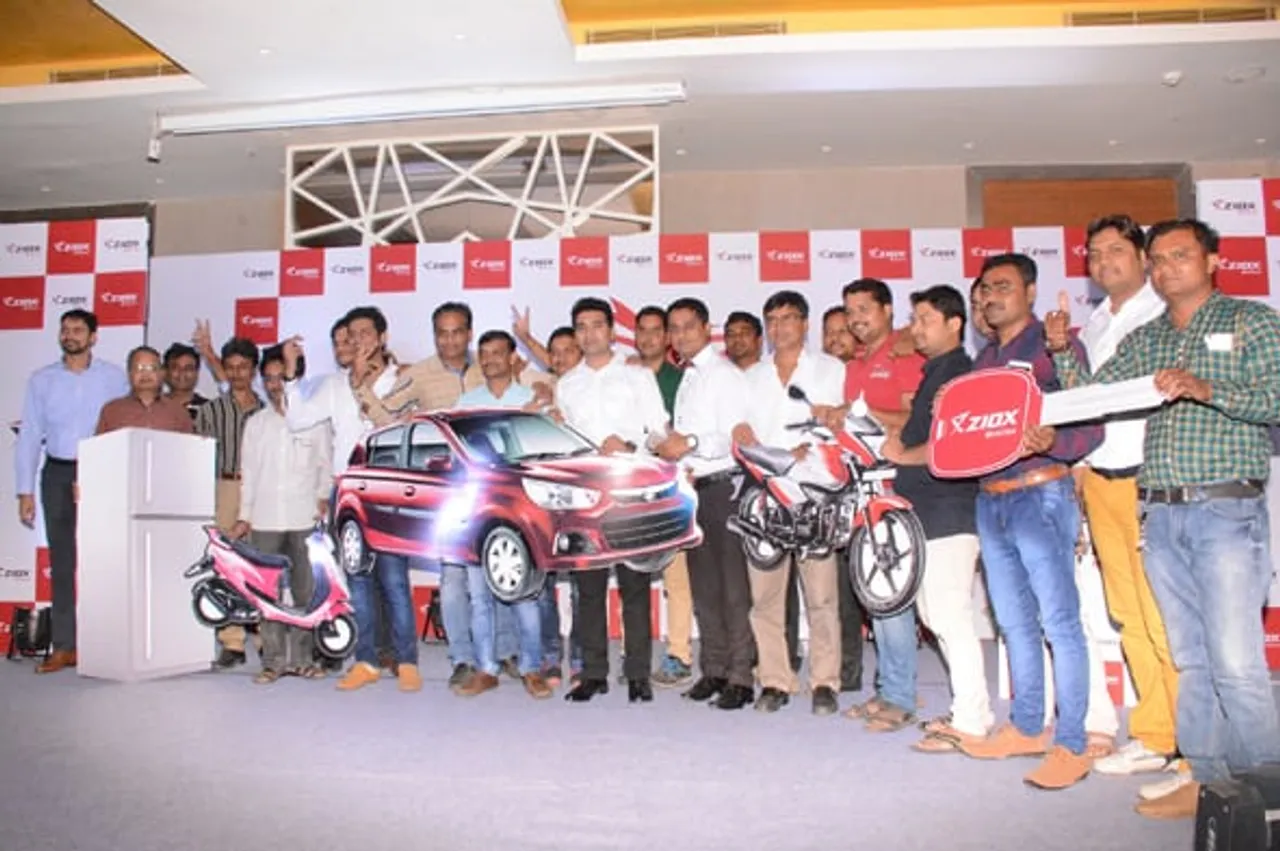 Ziox, the Mobile division of Sun Airvoice Pvt. Ltd., one of the fastest growing brands in the mobiles category, conducted one of the biggest and successful 'Gujarat Retailer Bonanza meet' with Mega Lucky Draw, held at Hotel Caspia, Ahmedabad. The event was joined by over 300 partners from all over the state, in the organizations retailer network.
The draw of the event being the amazing prizes won by over 20 partners, ranging from Induction cook-top, LED TV, Refrigerator, Scooty, Motorbike & Alto Car amidst the enthusiasm among the network. With an overwhelming response from the 'Manchester of India', the 'Gujarat Retailer Bonanza' at Ziox aimed at celebrating the success of Ziox and establishing the next steps for its stronger foothold.
With the presence of the company's top officials the energy and fervor among the retailers made the event a grand success. Speaking on the occasion, Goutam Mishra, AGM – Marketing said "Ziox is committed to safeguarding partners interest and mutual growth and this event is a small example of this philosophy where we want to keep things transparent. The event has been a huge hit and we congratulate all the winners"
Rakesh Joshi, State Head – Gujarat further adds, "We received an overwhelming response to our 'Gujarat Retailer Bonanza' Lucky Draw event. Truly a star studded affair by our own network. Gujarat is a very important market for us and we are expanding our distribution to make sure our quality products are available across cities and villages of the state."
Ziox believes in mutual growth with Channel partners, in growing and expanding the brands presence across India.