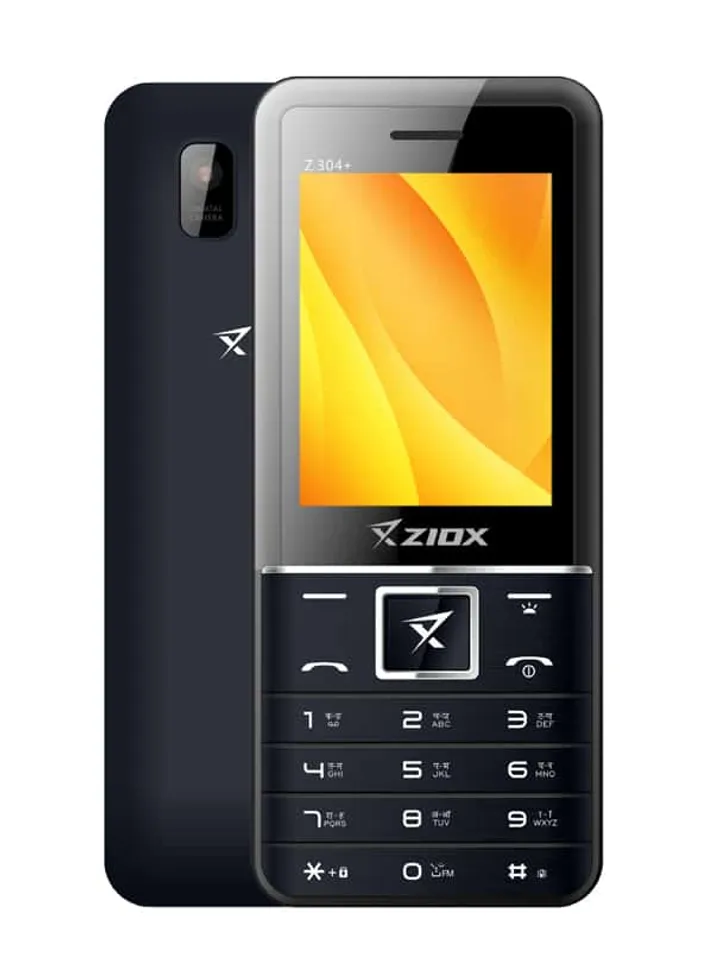 Ziox, under its mobiles business division, recently announced another addition to its ever growing Z Series Feature phones, with Z304+, Z38 and Z39, priced soundly for Rs.1703, 1553 and 1503 respectively. Apart from having stunning looks and an exceptional battery capacity, these feature phones come bundled with a host of extra feature gives its users a versatile feature phone experience at budgeted prices.
Known to be the symbol of long life and beauty the latest in Z Series resonates the same. A great blend of performance and looks, the Z304 plus, Z38 and Z39 all comes with a convenient 2.4 inch display that gives you crystal clear viewing experience and better visibility from all angles. Its special screen technology ensures you enjoy life-like screen experience.
Stocked with a massive battery capacity, the Z304 plus with 2500mAh and Z38 and Z39 with 1750mAh, makes sure you make the most of your feature phone uninterrupted.  The Dual Sim devices also come with auto call recording functionality to record all your conversations with ease, while the 16 GB expandable memory support enables you to store all your favorite songs and movies.
Never miss out on entertainment again with in-Built Mp3 and video player listen to your favorite song or watch a movie anytime, anywhere or tune in to a radio station of your choice with its wireless FM functionality. Outfitted with a superior camera Z304 plus, Z38 and Z39 will let you capture well defined pictures and videos wherever you go.
Commenting on the launch of the new Z series feature phones, Deepak Kabu, Chief Executive Officer at Ziox Mobiles says, "Ziox is a consumer centric organization that believes in taking a genuine approach towards product development. With the announcement of the new Z series feature phones we aim at giving consumers more options to choose from without any compromise."
Besides the performance, this phone comes with a host of connectivity features like Wi-Fi, Bluetooth and USB which always help you stay connected. With FM, expandable memory card support and LED Torch enjoy all multimedia features on a budget phone.
Lastly both Z304+ and Z39 supports SOS feature that triggers automated actions to emergency nos while Z38 and Z304+ supports Multi language support to create content in your own language.
With 12 Months warranty the latest in Z Series promises to change your perception that only expensive smartphones are high on performance.
Key Features
Wide 2.4 inch brilliant display.
Stunning looks.
Exceptional battery capacity.
2500 mAh battery in Z304+
1750 mAh battery in Z38 & Z39
Dual Sim devices.
 All devices support Auto-Call recording.
16 GB expandable memory support.
In-Built Mp3 and video player.
Wireless FM functionality.
Superior camera is all the devices.
Wifi Bluetooth and USB.
FM & Expandable Memory Card support.
LED Torch.
SOS feature.
12 months warranty in all the devices.