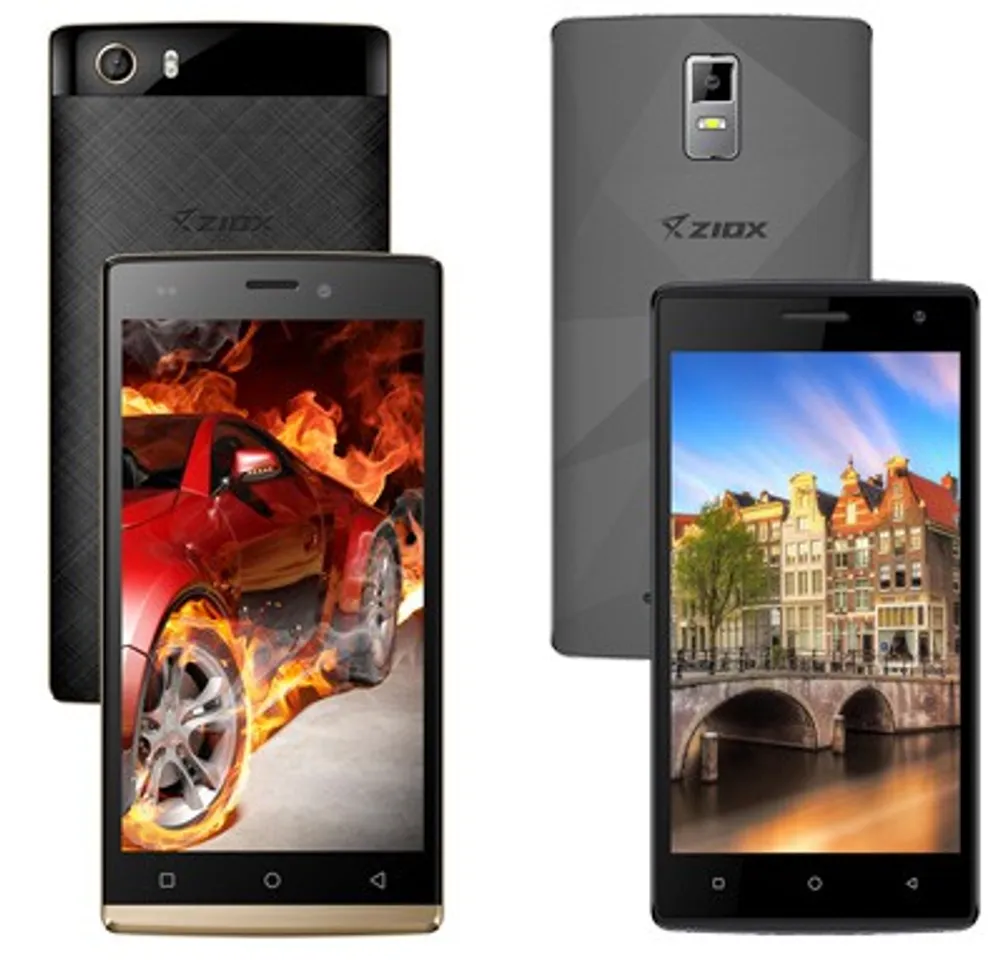 Gesture Control | High Speed 3G | Marshmallow 6.0
Ziox Mobiles, under the aegis of Sun Airvoice Private Limited, recently augmented its Astra Smart phone series by introducing two new additions, the Astra Zing+ and Astra Prism. The real contender for the top spot both Astra Zing+ and Astra Prism has got everything you would want in a Smartphone, with great value and what it claims to be perhaps the best price in the industry.
The smart and stylish phones come with a slimmer and awe-inspiring manifesto. Elegance, Styling and cutting edge features stand resilient with the smartphones, which fills this void impeccably. Sporting a Bright, crystal clear 5' and 4.5' inch display, the Astra Zing+ and Astra Prism brings an immersive viewing experience, facilitating high-quality images, videos and more. Both smart phones are also equipped with Gesture Control that recognizes the moment of your fingertips and lets you launch specific applications or a personalized action.
Cherish and remember the sweet moments of your life with the Astra Zing + and Astra Prism that are equipped with a 5.0 and 2.0 MP Rear Camera supported by LED Flash letting you capture crisp & vibrant images effortlessly, additionally both smartphones have a front Facing Camera to let you capture great selfies with your friends and family.
Scoring high on terms of performance, Astra Zing+ and Astra Prism are furnished with a blazing, 1.2GHz Quad-core processor that is coupled with the latest Android Marshmallow 6.0 operating system letting your multi-task quickly and efficiently.
Commenting on the launch of the newest Astra Smartphones, Deepak Kabu, CEO, Ziox Mobiles says, "We have shown nice incremental improvement, designed to the last detail our newest launches in Astra range seamlessly and flawlessly which displays our determination to constantly adapt to the usage pattern of the consumers.
To help you make most out of your smart phone, Astra Zing+ and Astra Prism have 512 MB RAM with 8GB and 4GB ROM and 32GB expandable memory support that enables you to store a ton of multimedia content without the worry of running out of memory. With high speed 3G support you can even stream movies online and stay connected to social media simultaneously.
Both the phones come with heavy duty 2000mAh and 1700mAh battery capacity letting you work, play and more for nonstop entertainment. Its connectivity options include Wi-Fi, Bluetooth, USB and more, facilitating endless file sharing and media transfer and have 21-regional language support as well.
Priced at Rs.4323/- and Rs.3813/- respectively the smartphones are Integrated with premium features at budgeted prices, with the Ziox Astra Zing+ being available in the dynamic shades of White, black, Blue and Gold while the Astra Prism being available in black, Grey and Blue shade variants. Both smartphones are already available in leading retail and e-tail stores across India.
Key Features
5' and 4.5' bright display
Gesture Control
0 and 2.0 MP Rear Camera
LED flash light
2 GHz Quad Core processor
Android Marshmallow 6.0 operating system
512 MB RAM with 8GB & 4GB ROM
Dual sim with 32 GB expandable memory support
2000 mAh& 1700 mAh battery
3G support, Wifi and Bluetooth connectivity
21 regional language support
Astra Zing+ is available in Blue, White, Black & Gold
Astra Prism is available in black, Grey & Blue