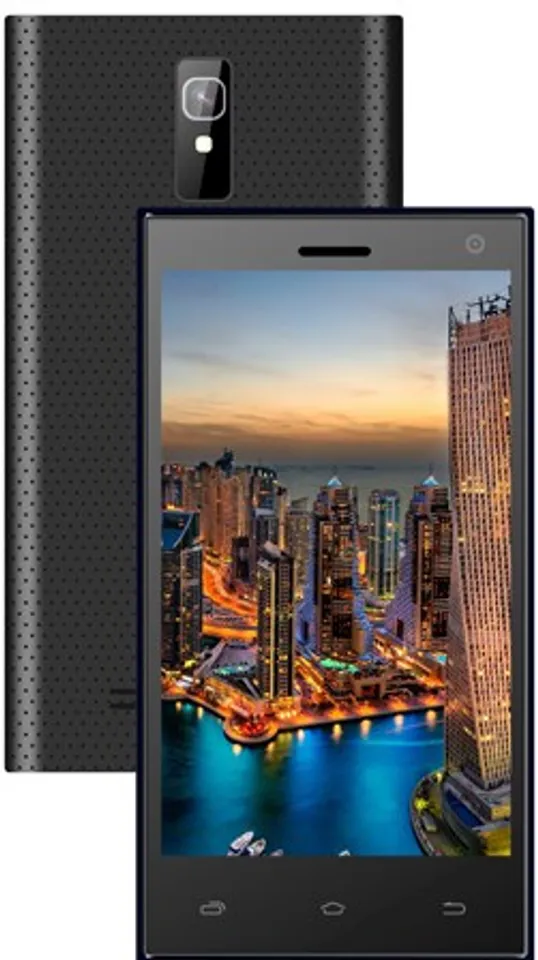 Ziox, Mobile division of Sun Airvoice Pvt. Ltd, recently unveiled its latest addition among its distinguished range of smartphones, with 'Astra NXT'  power packed with all the latest features, it promises to enrich your user experience not just with its price but seamless multitasking and smooth operations.
Targeted at those who wish to own a smartphone with all round performance but at budgeted prices, Astra Nxt is optimized for single-hand use, with enhanced picture quality; packaged with best-in-class entertainment, speedy Internet, and all-day battery life, that keeps you sorted.
Commenting on the launch of the newest Astra Nxt, Deepak Kabu, CEO, Ziox Mobiles says, "Astra Nxt is a complete package, not only its pocket friendly to users with the combination of right specs and functionality but also has no compromise on good looks. We recommend this as an ideal gifting solution which would suit the dynamic needs of our active lifestyle, without any conciliation".
Superior Display:
Designed to meet your active lifestyle, Astra Nxt is premeditated to be the center of attention. Its aesthetic curves and slim design, compliments bold black, scoring high on the looks department. Furnished with a 4" Display Astra Nxt gives you superior clarity and optimum color balance for an immersive viewing experience. You'll see the difference in every scene, with superb contrast, rich colors and less picture noise, bringing reel to real.
Multitude of features:
Amazing you with its smooth navigational experience, the Astra NXT is powered by the latest Android Marshmallow 6.0 Operating System that optimizes the overall performance of the smartphone. Get enhanced multitasking experience with the 1.2 GHz Quad Core processor coupled with 512MB of RAM that lets you conveniently switch between different apps and games, empowering you to complete your tasks in an effortless manner. Revel in extreme speed with 3G connectivity which underlines staying connected is not just easier, but also faster and better.
Say Cheezee:
Sporting a 2.0 MP rear camera with flash support, Astra NXT lets you capture the world around you, giving you detailed color rich images. Be it Video Calling or the picture perfect selfies, it's all covered with Dual Camera feature.
The android Marshmallow 6.0 give you an enduring battery life coupled with a fluid multitasking experience at an optimized price point. Bigger needs call for bigger battery – Be it gaming, videos, browsing, downloading and more; fire up the action on your newest Astra Nxt with 1600mAh battery for non-stop entertainment.
Further enhancing your smartphone using experience is the gesture control functionality that recognizes the moment of your fingertips and lets you launch specific applications or a personalized action.
Priced at Rs. 3603/- Astra Nxt claims to be a Sleek, lightweight and extremely stylish smartphone that encompasses all the features of an ideal smartphone and comes with 21 regional languages support. Available in the bold Black shade variant, Astra Nxt is already available in leading retail and etail stores across India.