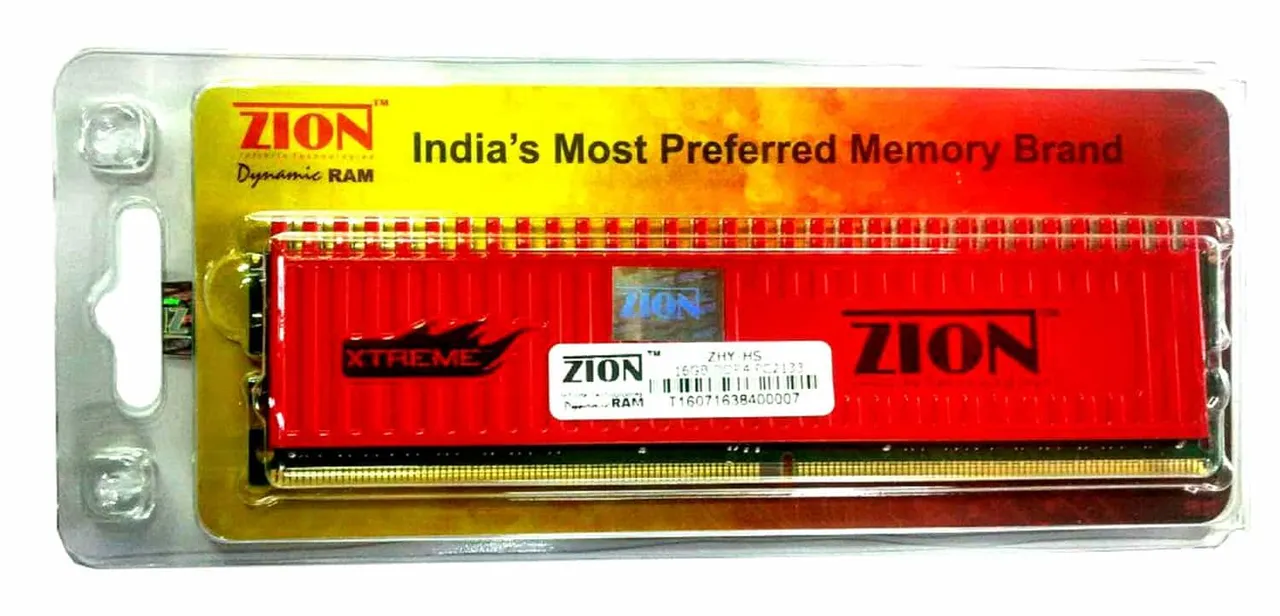 Overcome one of your greatest server limitations: memory. Enter Zion DDR4 server memory. Zion RAM, one of the fastest growing & most preferred memory brands in India expands its product portfolio with the launch of its new generation '16GB DDR4 -2133 UDIMM' Memory Module for desktops, laptops and Workstations. More speed. More bandwidth. More efficient. Next generation DDR4 memory is here with Zion.
Process data faster. Enable up to twice the responsiveness, and increase memory bandwidth by up to 50% to 25.6 GB/s. With Zion DDR4 memory, introductory data rates start at 2133 MT/s and get even faster as the technology matures, compared to introductory DDR3 rates. Zion DDR4 memory also delivers faster burst access speeds for improved sequential data throughput by utilizing 4-bank groups that are unique to DDR4 technology.
Maximize system performance by doubling memory capacity. As DDR4 memory technology matures, it will allow you to double your server's memory capacity and get more out of every module – and your entire network. Built using smaller die that allow more gigabits per component, Zion DDR4 memory is designed to utilize higher density components, allowing us to deliver DDR4 modules that are up to twice as dense.
Overclocking your components can be a fun and rewarding way of pushing your gaming PC to its performance limits. Zion DDR4-2133 can help make this happen with its super fast clocking speed at 2133 MHZ.
The UDIM DDR4 memory modules have a low operating voltage of 1.200V, reducing the electrical load of the memory bus and consuming up to 20% less power as compared standard RAM's. This not only saves power but also benefits your pockets with the pro longer battery usage& also protecting the environment by consuming less energy. Furthermore, the module also generates less heat, wherein the systems can operate with reduced temperatures and increase the overall reliability of the module.
Designed for leading platforms, compatible with most of the systems, its backed by a 3 Year warranty, with national Direct Paperless Warranty, which means if you buy a RAM in Delhi you can get its replacement even in Chennai, without proof of purchase. Zion DDR4 memory pushes the limits on server performance.