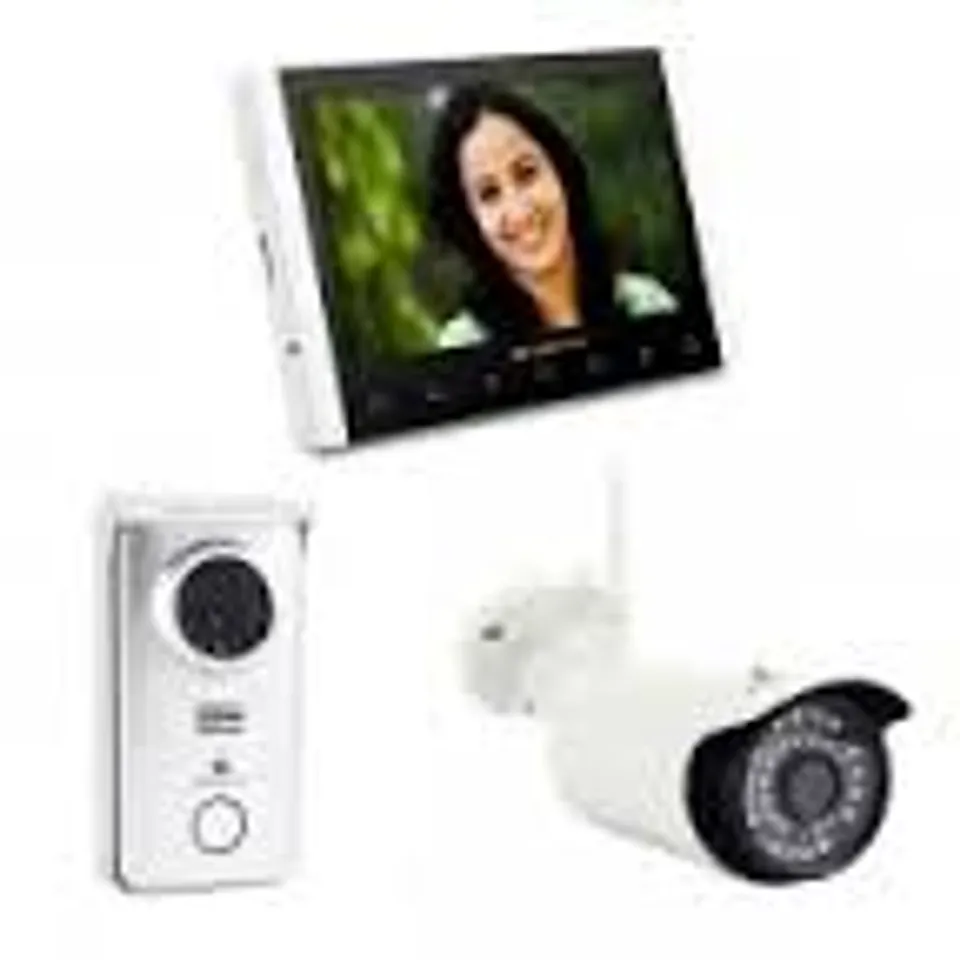 Zebronics launches another innovation to its security range of Video Door Phones ZEB-VDP RF which acts both as the Video Door Phone and also plays the dual role of Surveillance, to meet your different needs. Offering the complete platform for the users, is the Wireless solution, connectivity which shall be a welcome sight keeping your security technologies hidden.
Putting the control of safety and surveillance into the user's hands ZEB VDP RF sports the most advanced features that meets the customer's safety requirements with utmost flexibility, a giant leap in making the life safer and convenient.
The ZEB VDP RF is easy to install, since you won't need a lot of tools and cables around the house. With a wide display and in-built microphones, it allows you to see and communicate, unlock the door & also monitor with the person on the other side of the Entrance door without having to open it. The accompanying camera offers high quality, clear images along with the VGA quality, Video on the removable SD Card for recording images/Video. Even at night, you don't have to strain to decipher; it comes with a tamper-proof casing to withstand the outdoor wear and tear, thereby ensuring its functionality or performance remains unaffected.
Key Features
2.4G wireless working distance up to 300 meters for open area
VGA quality video at 25 fps with 2Mbps/3Mbps/4Mbps RF data rate
Talking, unlocking, monitoring and taking photo/ video recording available
Built-in Li-battery for both outdoor unit and indoor unit for  easier and more convenient installation.
Ultra-long last time with low-consumption after full charge
Max300~500 meter transmision in Open Air Space
Storage media: SD, TF, SDHC, MMC card up to 32GB
720P Bullet Camera (IP66) and 1 OutDoor Unit.
On the occasion of the launch, Sandeep Doshi, Director - Zebronics, commented, "We are proud to launch such evolving products and which epitomizes the Zebronics commitment to provide innovative solutions for home security. The dual role (confluence) of security and surveillance of VDP RF, truly adapts to the dynamic needs of today's lifestyle and it is yet another landmark by Team Zebronics addressing the next Gen Video surveillance needs you could also call it DIY Home Security Cameras which is not just easy to use but also install, a multitasker matching your pace".
Furthermore, the Outdoor bell unit could be synced Wirelessly via Radio Frequency upto 3 bullet Cameras (IP66). The Video Phone features 2.4Ghz transmitter resulting in wireless crystal clear video data and works upto the distance of 300 meters for open area. With the built in Li-battery for both outdoor and indoor unit, the VDP RF works even in power failure, also promising ultra long last time with low consumption even after full charge.
Lastly the large, easy-to-use buttons make them easy to operate by people of all age groups. Ideal for homes and offices, the advanced video door phones RF comes with 1 year warranty playing the dual roles, as per the dynamic needs of the consumers. The product is already available with leading retail and e-tail stores in India.