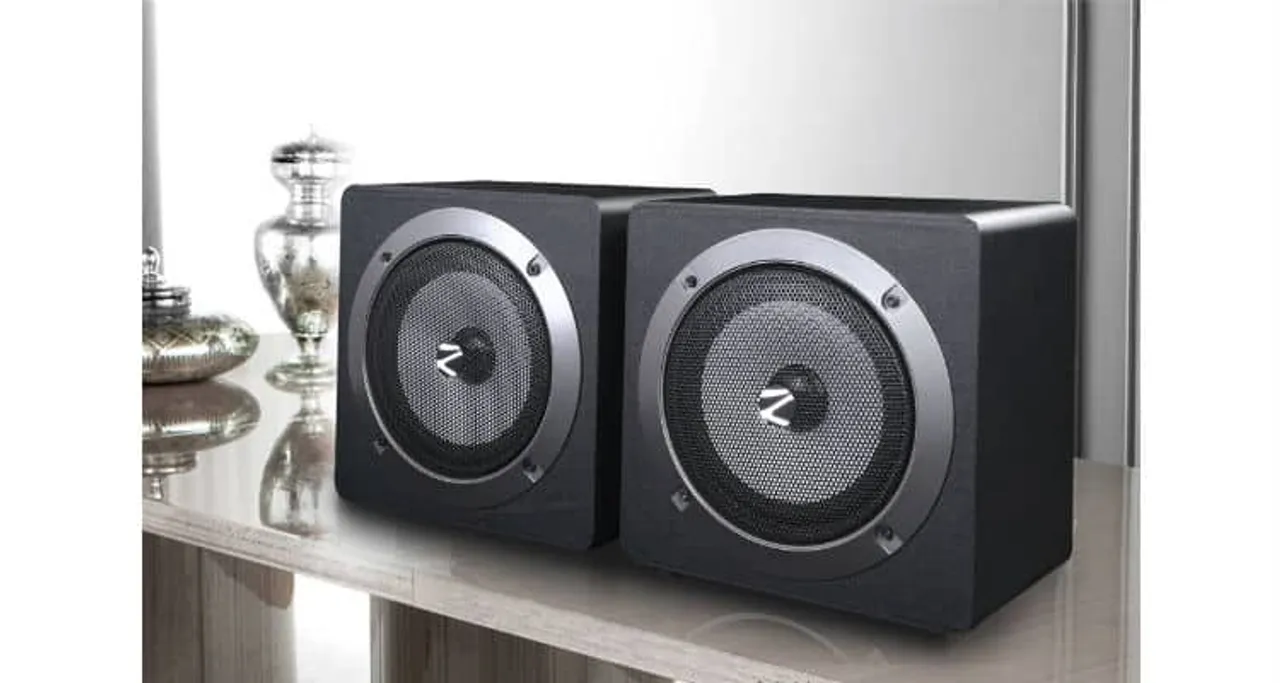 Ever wanted a 2.0 speaker to function like two individual wireless portable speakers and still be able to pair it together and make it work in a 2.0 speaker set for that epic movie binge? Well, that's now possible with our latest 2.0 speaker 'Jive' that comes with truly wireless technology that can do it all.
Zebronics announces a new addition to its wide range of sound systems, with its latest 2.0 wireless bookshelf speaker 'Jive' which comes with a left and right wireless connection. Both speakers come with the built-in battery so you are completely wire-free and can take your music and movies anywhere.
Jive 2.0 speaker has the wireless connection between the left and right speakers making it easy for the user to either use it in its paired mode like in a 2.0 speaker or in an individual setting as two separate portable speakers.
It has an output of 5W+5W RMS meaning really loud sound along with a super bass to give you that extra thump factor while listening to music or watching movies. It also comes with an AUX cable, which is very handy when you need to connect it to your computer, TV, gaming console etc
This bookshelf speaker comes with an ergonomic design which saves space and brings functionality with style and sophistication. It has a nice elegant black matte finish and has volume control buttons along with a play button on the back. The speakers can play in the individual setting or paired setting by pressing the play button on the speaker for 2 seconds in connected mode.
In the paired mode, you can use one source like the smartphone for both speakers and keep the speaker apart from each other, in the individual mode you can use both speakers as separate wireless speaker. It comes with a playback time of 8 hours so you can enjoy your music at a stretch.
Speaking on the launch Pradeep Doshi, Director – Zebronics India says, "We've reached a milestone in the wireless market with our latest 2.0 wireless speaker 'Jive' which also has the ability to transform itself into 2 individual portable speakers, flawlessly blending the form and functionality into an ergonomic design which can be convenient too."
The overall aspects along with its lightweight feature also make it a good portable speaker apart from that it easily connects to your device and lets you enjoy uninterrupted music.
Available in black, this product is available in all leading retail stores across India.
The product is priced at  4,499.