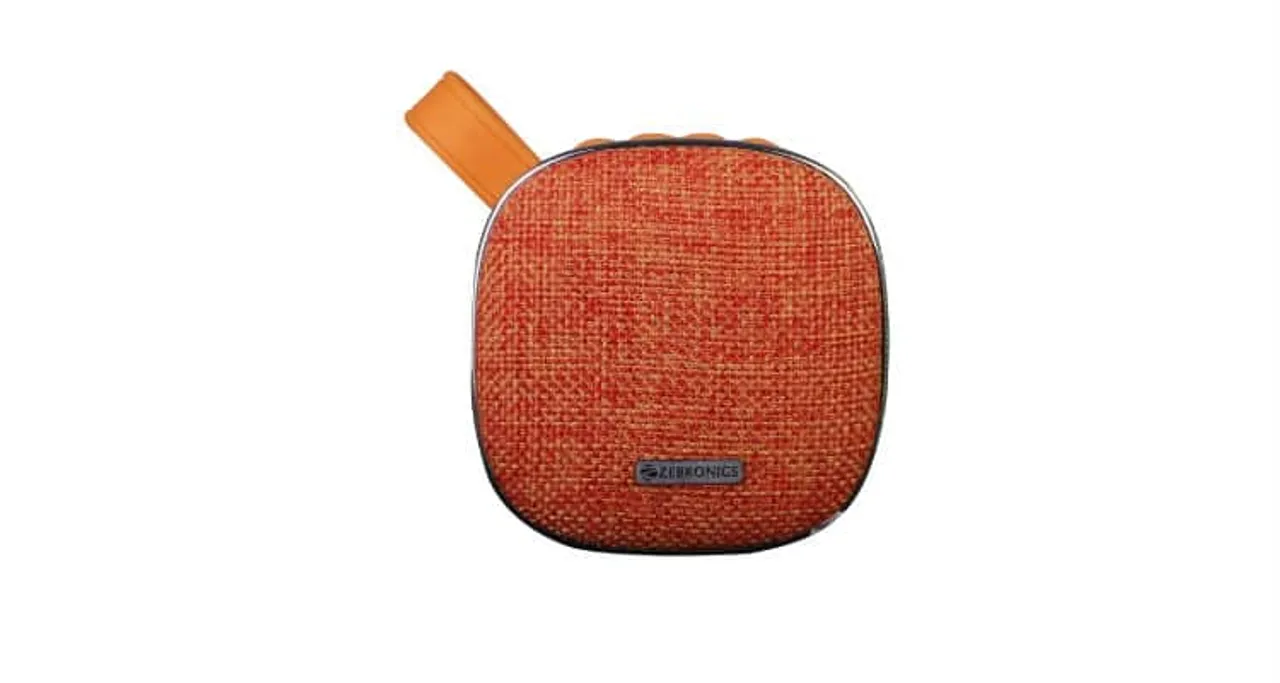 Zebronics adds another product to its category of portable BT speakers, Passion; the lightweight and fabric finished, loaded with handy features for an alluring musical experience.
Stream music wirelessly with the range of 10 metres or plug it to any smartphone or tablet with its attached audio cable. With Passion, the loud and proud sound is already perfected with Bassy lows and high Trebles.
Letting you follow your passion for Music, the speaker provides 2 hours of playtime with a built-in battery. You can also connect your micro SD card to the speaker and play the music from memory card. Also, you can even play your much-listened playlist from your smartphone directly, just by connecting the AUX cable in the designated input.
Your favourite RJ is not much far than pressing a few buttons on the speaker. With the built-in FM Radio function, a tune-up to your preferred channel and enjoy the radio, anytime, anywhere. This speaker has devised the classic balance of stunning design, superior grade, and amenity. Truly Handy with a strap & easy to control operations with Play/pause, call function and Mode change buttons, stay controlled in Music.
CEO of Zebronics, Pradeep Doshi, further adds, "Our extensive range of Portable speakers truly defines our brand philosophy – Always ahead. With Passion, we boom the sound to yet another level"
Available in shades of Pale Blue, Beige, Orange, and Pale Green, it's now available from the leading retail and e-commerce stores across India.