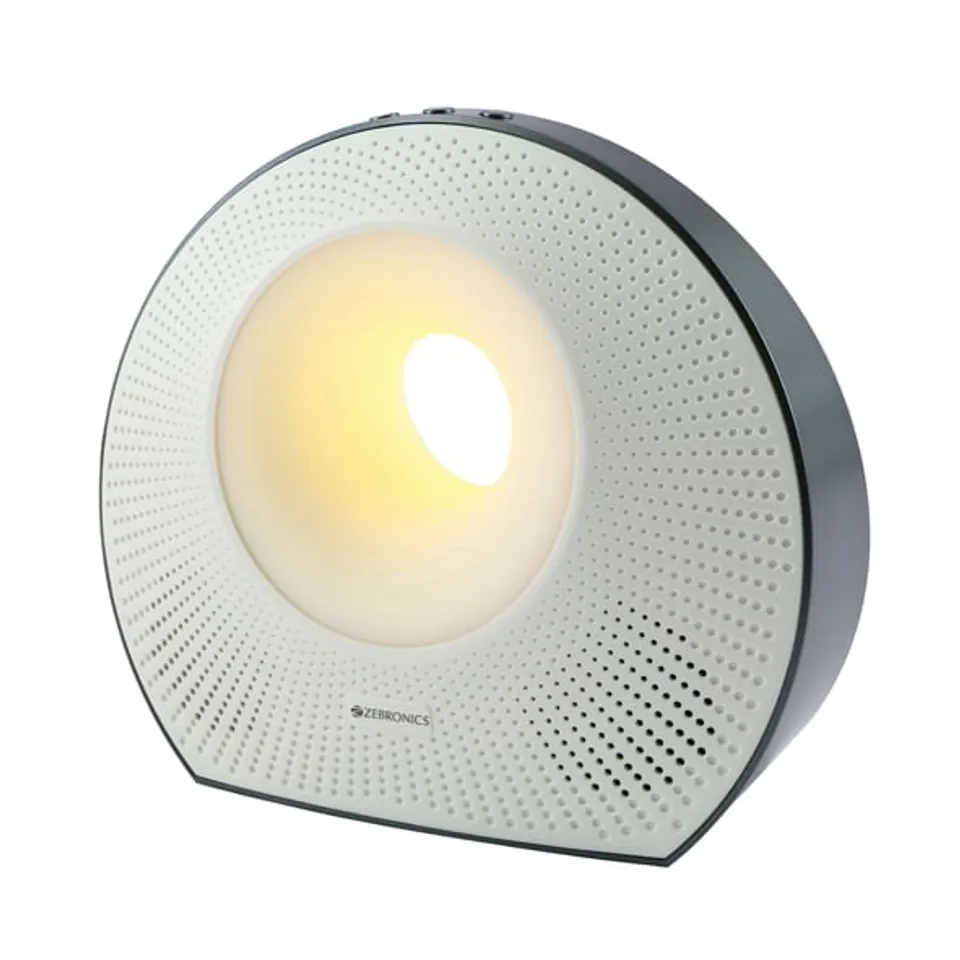 Control Sound and Vision - Programmable RGB LED Lights - Dedicated mobile application for control
Zebronics India Pvt. Ltd, supplier of IT peripherals, Audio/Video and Surveillance products, has recently unveiled its latest conception, the 'Amazer' portable Bluetooth speaker that plays the dual role of the ultimate ambient and powerful music gadget. Sporting an ergonomic Design that gives it a unique touch, the speaker stands out in any decor and elevates the style quotient of the room while delivering a house-filling audio output.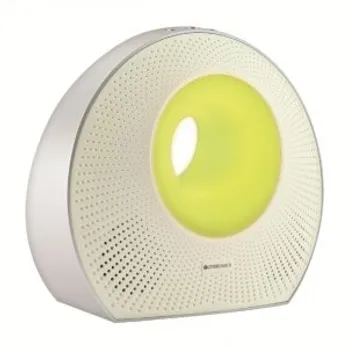 Endowing innovative technology, Zebronics has integrated App-Based LED Lighting and music control into Amazer Speakers, which opens a whole new world of possibilities taking portable entertainment to another dimension giving you complete control of the speaker within the palm of your hand.
Now Play your favorite songs in any room and hear it on dual stereo speakers while seeing over one million color combinations of colors at the same time, perfectly in sync with the music with its programmable LED Lights. Whether you want to pick a single color and relax or showoff the speaker to your friends by cycling through infinite amount of colors the combinations and choices with this gadget are endless.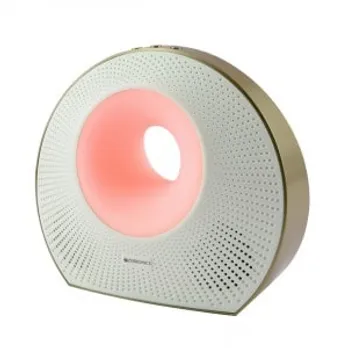 Speaking at the launch, Pradeep Doshi, Director – Zebronics India says, "Fun Meets Functionality with the Amazer Bluetooth speaker, An exquisite blend of music and light, it creates a wonderful atmosphere, anytime, anywhere and lets you have fun with your friends and family".
With built in high powered speakers you get a clear, deep resonance that will bring any room to life. Hear the deepest lows while still having crisp treble for any mellow tune or pulsing beat you want to play.
Offering seamless connection with any Bluetooth enabled device, the Amazer also has Aux and USB support to enable you to play music from any non-Bluetooth device as well. The huge 1200 mAh battery enhances the play back time and lets you go on for hours. The Amazer is also integrated with Smart-touch buttons on the top offering complete music and light control of the speaker manually as well.
Set the perfect mood with this amazing speaker, priced at Rs. 3,999/- a confluence of audio-visual elements available in shade variants of Gold, Silver and Grey, now available in leading retail and etail stores across India.