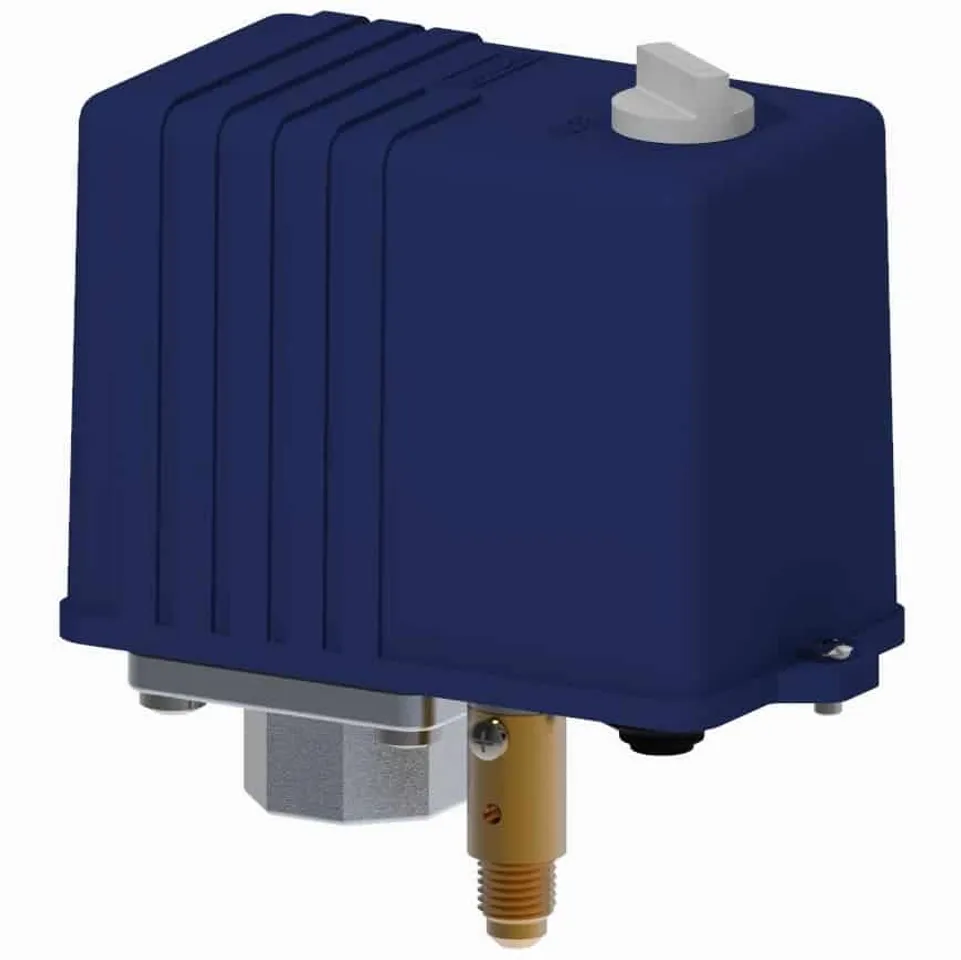 WIKA India (WIKA Instruments India)—a wholly-owned subsidiary of WIKA Global (WIKA Alexander Wiegand SE & Co. KG, Germany), has recently launched the PSM-630 —an automatic heavy duty pressure switch for applications like air compressor and water pumps.
The model PSM-630 can also be used in industrial control, monitoring and alarm applications. The switch point is engineered in such a way that it can be manually adjusted by the customer on site and also adjustable for automatic cut-off within the prescribed range. Entire electrical system can be controlled by the pressure switch to maintain the pressure of the storage unit.
The pressure switch can carry electrical loads of up to AC 440 V, 16 A. The integrated relief valve (option) is used for depressurising the pressure chamber of the compression piston before starting the compressor. With the manual On/Off knob, the contact system can be locked in the open position, irrespective of the process pressure. This helps to maintain the safety of the machine and workplace.
WIKA, a specialist in precision component manufacturing associated to Pressure, Temperature, Level, Flow, & Force for critical industrial applications, has launched this Indigenous solution as a value for money proposition for the Indian customers who are looking for world class products.
Gaurav Bawa, Sr Vice President, WIKA India said, "PSM-630 is being launched in India after market research and alignment with the requirement of the customers who were looking for a flexible but safe pressure switch. This is one of the many products in line that WIKA is planning to launch in Indian markets. PSM-630 is customised for Indian market and we feel that its accessible design, inbuilt safety features and versatile application options will find a good market acceptance."
"Apart from the unique safety features, this pressure switch works with both three phases and single phase of electricity and thus can be adopted in any environment. WIKA's market survey has indicated that only 10 percent of the pressure switch market is being catered currently. There is a significant growth expected for heavy-duty pressure switch market with the demand for precision equipment. The unique product aligned will market need will plug the gap," Bawa added.
 PSM-630 has an integrated relief valve to ensure smooth restart of the compressor. This adds to the safety measures provided by the manual knob on the top which is easily accessible by the customers. Among the other safety measure, the switch cannot be easily tampered with as the process connection is done through forging or casting. The switch has a snap action mechanism inbuilt into it—thus it stops automatically once the pressure reaches the defined particulars thus causing no side effects to the machine itself. Also, it is single process connection that is threaded in four different ways for accommodating safety valve and other type of switches.