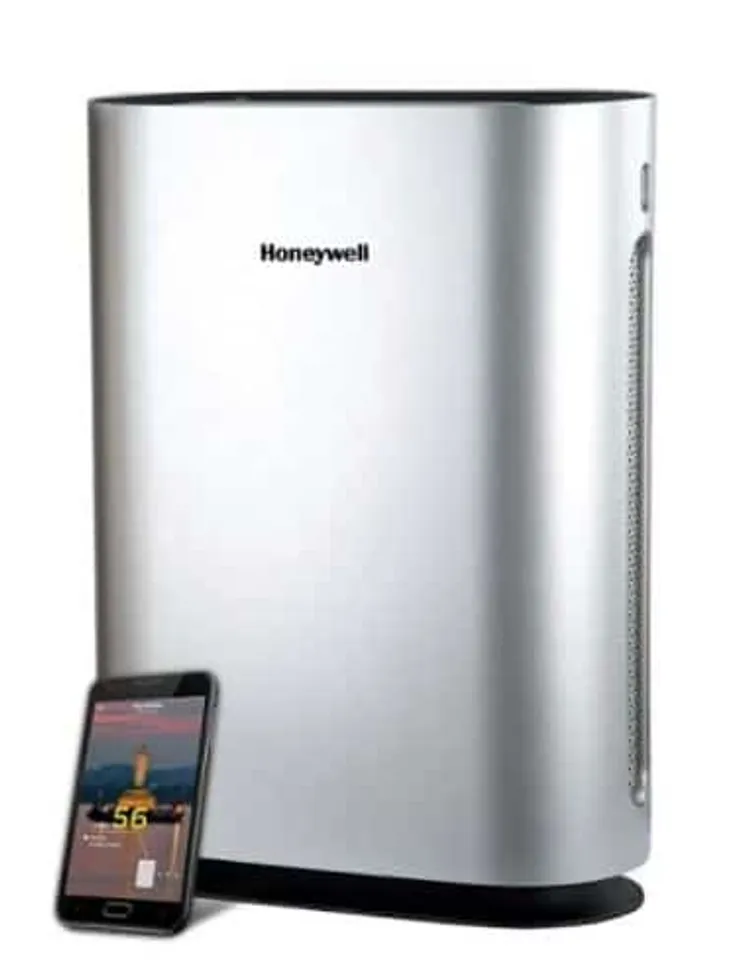 Honeywell offers one of the broadest and most comprehensive ranges of indoor air purifiers in India for homes, cars, and institutions.  Honeywell Air Touch S is the Wi-Fi-enabled smart air purifier that connects with 'Honeywell Hplus' app on both iOS and Android platforms. The model gives real time indoor air quality indication and real time filter health indication on the app. The mobile app allows you to remotely control and operate the air purifier. Air Touch S, has a multi-layered filtration process; the grade 11 HEPA filter eliminates particles of size 0.3 micrometre or larger in diameter including PM2.5 and microscopic allergens with a 99% efficiency. Air Touch S also has a HiSiv filter, with patented Honeywell technology that removes odour, formaldehyde, household fumes, and other toxic gases with a unique honeycomb design.
The major USP of Air Touch S is the scheduling feature which allows you to remotely schedule the device 'on' for a future time directly from the mobile app and remotely monitor its functioning so that the room's air is clean by the time you reach home ensuring control & energy usage anytime, anywhere.
The sleek looking air purifier cleans the air in rooms up to 300 sq feet in size in just 15 minutes. The beautiful air quality LED display switches between red, yellow and blue, depending on the quality of the air inside the room. The product has a unique drawer- type design that makes filter removal and replacement extremely simple. The air purifier also has a 3D zero-blind-angle air flow design for optimized airflow to all corners of the targeted area.
Some of these features include rounded corners to ensure no hazardous impact to toddlers and children, anti-fall design to prevent fall due to an accidental nudge, smart sensors to remember mode of functioning before powering off and no direct contact to ppollutant-carryingfilters from any side.
The product goes easy on power consumption utilizing only 52W at highest fan speed and 7.5W at lowest fan speed.
Air Touch S shows the remaining filter life on the app and a real-time PM2.5 reading from the unit's sensor even when you are away. It also gives a quantitative historical data of particles filtered by the air purifier in the room.
The product has a filter-life of approximately 3,000 hours (depending on the pollution levels), which makes it a perfect choice for the discerning consumer seeking durability.
Another impressive feature is the sound restrained functioning in sleep mode that reduces fan speed automatically and turns off the indicator lights simultaneously.
Air Touch S has been the best-selling connected air purifier by Honeywell on Amazon. It carries a warranty of 12 months. The purifier is priced at INR 39,990/-