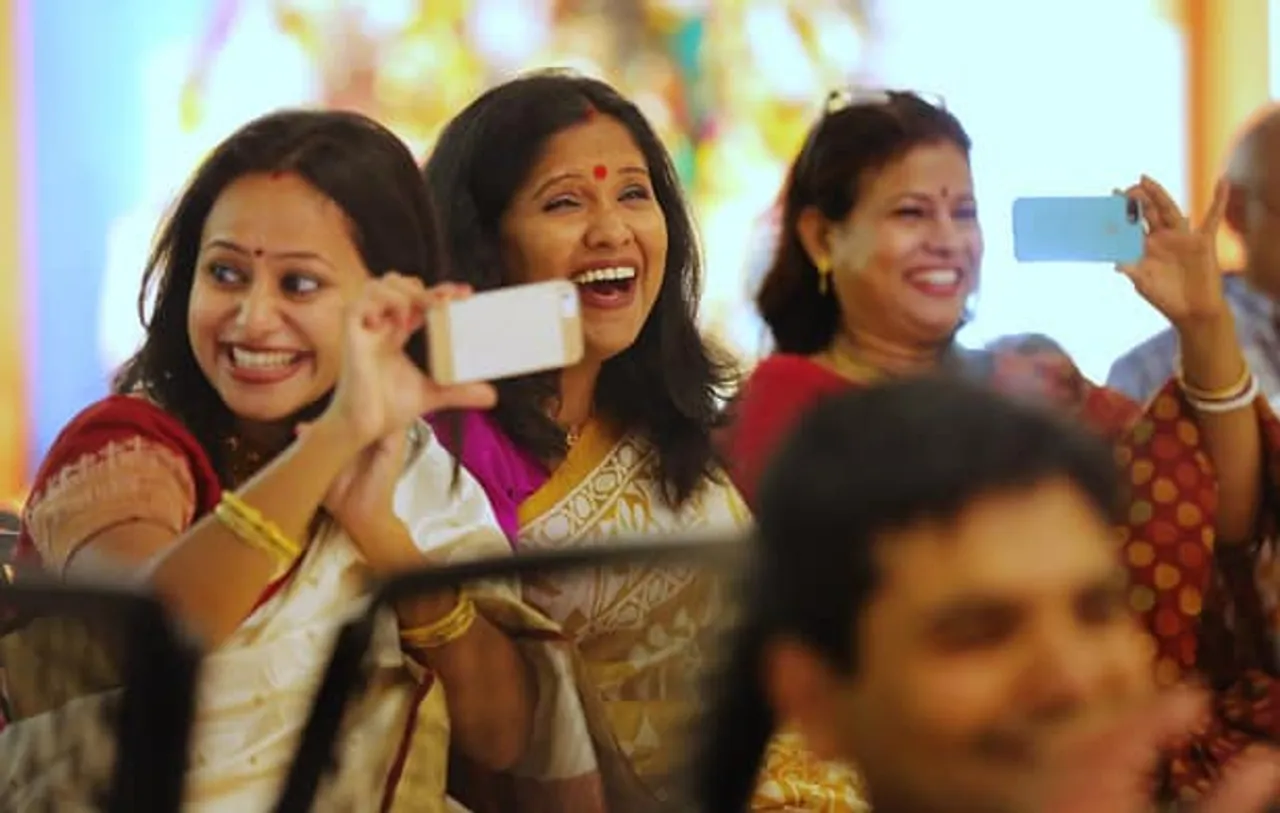 Following a 'Customer First' approach, Vodafone India, has invested ~Rs 1300 crore on ramping up network and distribution in Kolkata & Rest of Bengal circles over FY 17 & FY 18.
Already the preferred mobile services provider in terms of Subscriber base, Revenue Market Share, Retail touch points, Vodafone has been focusing on closer engagement and enhancing customer experience in an endeavour to be future ready.
KEY ACHIEVEMENTS·      Over Rs. 10,000 crore investment in Kolkata & ROB Circles till date·      Largest subscriber base with more than 2.6 crore customers across Kolkata & ROB·      Rolled out SuperNet 4G in 2320 Towns in last 12 months·      21000+ Sites across Kolkata and Bengal
Strengthening and expanding of network across multiple regions of Bengal brought 37049 villages within its network. Vodafone has covered 2380 towns including all the key towns like Darjeeling, Gangtok, Bashirhat, Nabadwip, Bardhaman, Durgapur, Asansol, Bolpur, Krishnanagar, Midnapore, Kharagpur, Berhampore and others in Bengal circle with 4G SuperNet.The company has invested over Rs 10,000+ crores till date and ~ Rs 1300 crore in last year in Kolkata and Rest of Bengal.
Having set up one of the largest networks in the circle, Vodafone now has approximately 21000+ sites in Kolkata and Rest of Bengal circle covering over 98% of the total population. To cater to subscribers' Voice & Data needs Vodafone has introduced a wide range of products offering super value for money packs.
Exciting offers for every pocket:
Products
Benefits
Recharge with Rs. 347 (Kolkata) and Rs 346 (Rest of Bengal)
1.       Unlimited calling to any network2.       1 GB of Free data every day3.       Validity: 28 days
SuperHour Voice @ Rs. 07 (ROB) & (kol)
1.       Unlimited Vodafone to Vodafone for 1 hour
SuperHour Internet @ Rs. 17 (ROB) & Rs 18 (Kol)
1.       Unlimited 3G/4G internet for 1 hour
SuperNight Internet @ Rs.29 (ROB) & Rs 28 (kol)
1.       Unlimited internet from 

1 AM to 6AM

SuperDay Voice + Data @ Rs 19 (Kolkata) and Rs. 16 (Bengal)
1.       Unlimited Local + STD V2V call2.       Free 100MB 3G/4G Data (4G Handset) 50MB for Other Handset3.       Validity- 1 Day
SuperWeek Voice + Data @ Rs. 47 (ROB) & kol
1.       Unlimited Local + STD V2V calls2.       Free 250MB 3G/4G Data (4G Handset) 50MB for Other Handset3.       Validity- 7 days
SuperWeek Voice + Data @ Rs. 87(ROB)& Rs 88(kol)
1.       Unlimited Local + STD V2V calls2.       Free 100 Min Vodafone to other Local +STD calls3.       Free 250MB 3G/4G Data (4G Handset) 50MB for Other Handset4.       Validity- 7 days
 Postpaid
| | |
| --- | --- |
| Product | Benefits |
| Vodafone RED postpaid plan | 1.       Unlimited Local + STD calls2.       High data up to 60GB/month3.       Extra 60GB as welcome gift*4.       Free ISD minutes inbuilt with plan*5.       RED Shield Device security6.       Gift of Netflix subscription* |
The customer first approach has led to Vodafone being the number one choice of 2.6 crore+ customers across Kolkata and ROB. To further strengthen its bond with Consumers, Vodafone has decided to keep their stores open on Sundays. Vodafone rolled out this initiative first in Kolkata with keeping 6 of their flagship stores (South City, Park Street, Dum Dum, Jashore Road, Salt Lake City Centre, Tollygunge) open on Sundays. The initiative will be rolled out in a phased manner will extend the list in the 2nd phase of the roll out process. This initiative will also help subscribers get their Aadhaar re-verification done on a holiday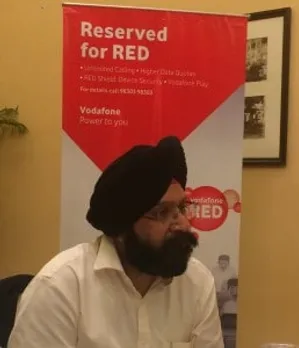 Arvinder Singh Sachdev, Business Head – Kolkata & Rest of Bengal, Vodafone India, said, "Gaining the trust of our customers and winning the distinction of being the most preferred mobile services provider in Kolkata & Rest of Bengal circles is not incidental. We have won the hearts of our customers by pursuing a continued and consistent customer centric strategy to bring the best connectivity solutions to our valued customers. It is their trust and support that has enabled us to achieve leadership position in West Bengal across key parameters – Network, Subscriber base, Retail footprint and Revenue Market Share.  Vodafone remains committed to continue investing in bringing globally best, innovative, relevant, value added services and products to win customer delight in the years to come."