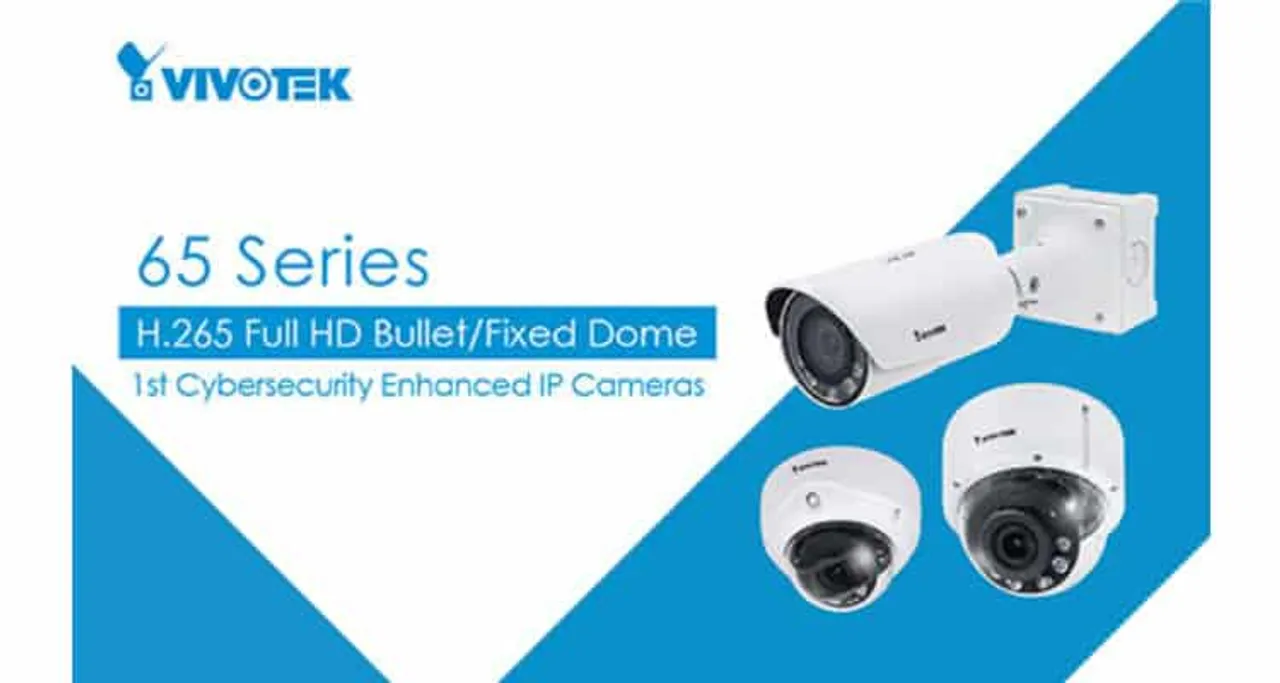 VIVOTEK reveals five new flagship H.265/HEVC cameras to add to its H.265 product line. The release includes three 2-megapixel fixed dome cameras, FD9165-HT, FD9365-HTV and FD9365-EHTV and two 2-megapixel bullet cameras, IB9365-EHT and IB9365-HT.
The series of cameras are embedded Trend Micro's anti-intrusion software, empowering them to automatically detect and prevent the credential-based attack as well as block suspicious events, and enabling users to enjoy higher levels of network security.
Moreover, the newly added H.265 cameras are equipped with the new generation of technology, including Smart Stream III and SNVII (Supreme Night Visibility II), making these cameras capable of optimizing both bandwidth and storage efficiency by up to 90% while ensuring safety and security around the clock.
"Cyberattacks have recently become a serious issue for many different industries and of course to the IP surveillance industry as well," said Shengfu Cheng, Director of VIVOTEK Marketing and Product Development Division. "As the global leading IP surveillance provider, VIVOTEK places enormous importance on this issue. We aim to provide our users with products with the highest levels of reliability and quality. With this goal in mind, VIVOTEK is proud to launch this new H.265 series of cameras, and to continue to provide our users with the experience of a safer and better solution."
These latest flagship cameras have employed VIVOTEK's Smart Stream III technology to maximize bandwidth and storage efficiency. By adopting Smart Stream III and H.265 technology, users will benefit from reduced bandwidth and data storage demands by up to 90% over systems employing traditional H.264 without smart stream functionality.
In addition, the five 2-megapixel cameras feature SNV II, WDR Pro II and Smart IR II, providing users with the best quality image during the night by reducing IR hotspots and optimizing IR intensity control. Furthermore, the built-in IR illuminators are now effective up to 50 meters, placing VIVOTEK ahead of the field in H.265 IP surveillance solutions.