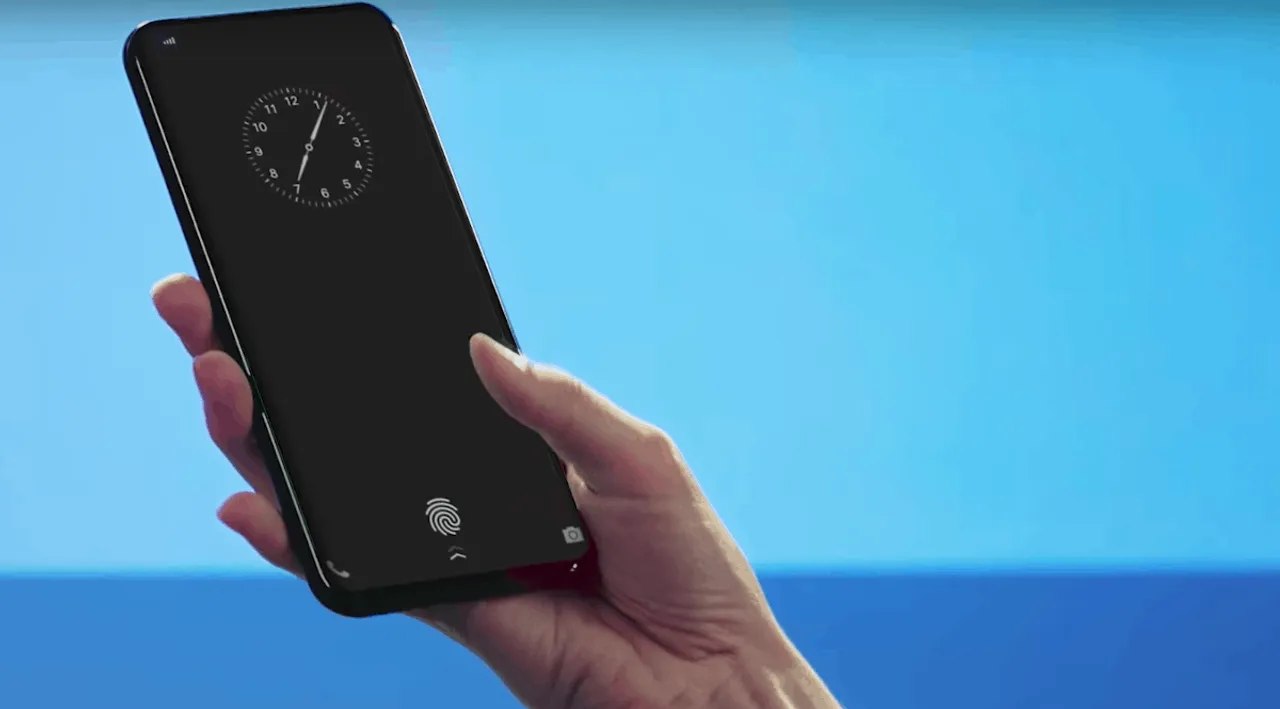 Vivo at the start of MWC Shanghai 2017 showcased its new Under Display Fingerprint Scanning Solution based on Qualcomm's tech. Alongside, Vivo also unveiled its Digital Signal Processing Photography Solution targeted for backlighting and night scene photography, and a Hi-Fi audio solution with an customised DAC decoding chip. As of now, no Vivo device with the fingerprint scanning tech is in production, but it will be showing the tech on prototype devices.
The Vivo Under Display Fingerprint Scanning Solution is based on Qualcomm technology, and the US-based telecommunications giant separately detailed its own display, glass, and metal fingerprint scanning solutions at the tradeshow. Qualcomm will be showcasing its own under display fingerprint scanning technology at MWC Shanghai 2017 using the Vivo Xplay6. Like Qualcomm Fingerprint Sensor for Display, Vivo's solution can scan through 1200-micron thick OLED display stacks.
Vivo claims its under-display fingerprint solution is the first to be "demonstrated by a smartphone manufacturer." The Chinese company said that since the Vivo Under Display Fingerprint Scanning Solution doesn't require physical button for the sensor, the solution enables the use of a "true full-screen display and an integrated unibody and mechanical waterproofing design."
In a statement, the company elaborated to say, "In Vivo's R&D plan, fingerprint scanning will not be carried out by an independent button or region. It will be realised more subtly under the screen, behind the metal shell, or even in the frame."
Vivo adds, "based on ultrasonic technology, the fingerprint recognition technology can be further expanded to realize user interaction, such as gesture recognition, security verification and other fields, which will greatly enhance user experience."
Coming to Vivo's other announcements from its keynote at the tradeshow, let's start with the new independent Vivo DSP Photography Solution. The company claims the new tech will greatly "improve backlighting and night scene photography".
Vivo says the DSP Photography Solution is designed to help users take pictures with "high quality and accurate exposure, and adjust the brightness of the image to make it better correspond to what is actually seen by the human eye." It adds that the photography processing speed has also seen a boost.
The Vivo DSP Photography Solution allows smartphones to take multiple RAW images quickly, and can also reduce shot noise for night scene photography to a large extent. The DSP will also improve the beautification effects of Vivo's Face Beauty Mode.
Finally, we come to Vivo's new Hi-Fi audio solution including new customised DAC decoding chip and headphone amplifier technology. The new solution improves SNR, dynamic range, distortion, and output power, delivering an SNR of 122dB, dynamic range of 120dB, distortion of -111dB, and output power of 2.2VRms. The headphone amplifier utilises new processing technology to improve power efficiency as well as the overall audio experience.
"Major brands have been taking actions to take in an advantageous position in the market these years. From process innovations in smartphone casings to dual lenses for both front and back cameras, and finally design breakthroughs in appearance, the smartphone industry has entered a new round of technological competition." says Alex Feng, senior vice president of Vivo, "We are set to increase our technology capabilities and bring better products to our consumers. That is how we keep our brand's competitiveness in the long run."