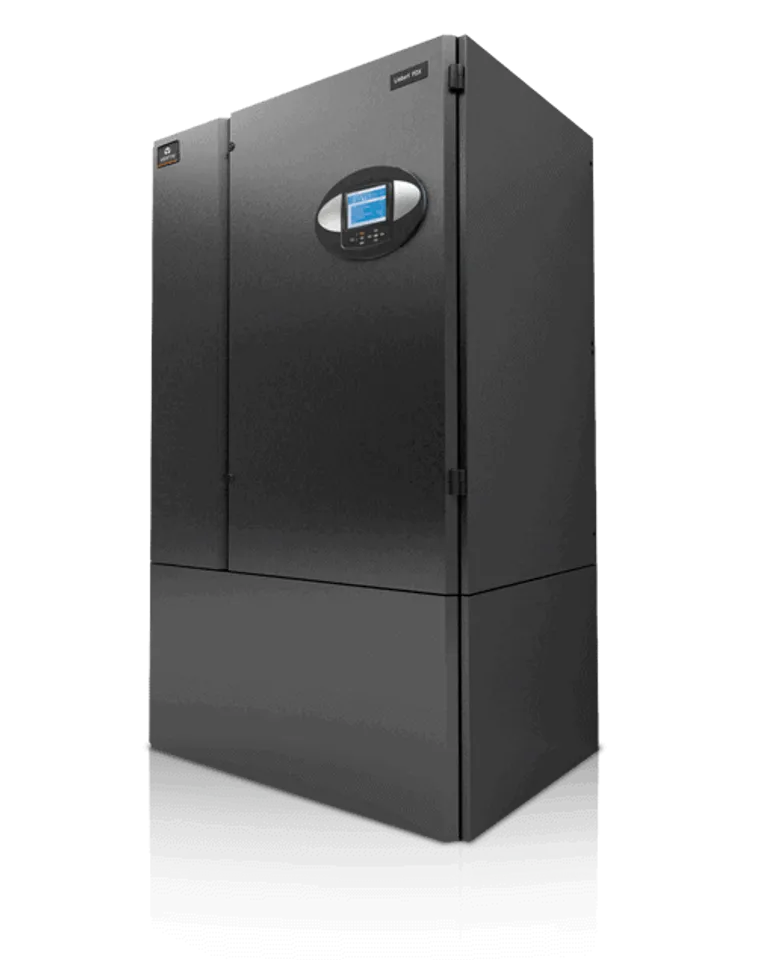 Vertiv has lately announced two new categories of next-generation cooling units namely, Liebert DME and Liebert SRC. Created for compact technology rooms, Liebert DME is ideal for IT rooms where temperature, humidity control and reliability is predominant to consumers.
Liebert SRC is perfectly suited for running 24X7 functions in small technology rooms where the customer hunts for reliability and energy competence from cooling equipment without engaging any floor space. As of December 2017, the Liebert DME is obtainable all over Asia Pacific and Liebert SRC is available in India and US.
Liebert DME is a floor mounted PAC unit. It is 30 percent more competent than conventional systems. Liebert DME can be placed at any corner of an IT room to keep precise temperature and humidity in the room. It is specially designed based on the requirements of small IT rooms, consumers can anticipate high reliability, better energy efficiency, 24x7 operation and service support.
Liebert SRC is a wall mounted high sensible split air conditioning unit. Its NSEER (Net Sensible Energy Efficiency Ratio) is 23 percent higher than a five-star rated conventional air conditioning system. Liebert SRC is designed to operate 24X7 X 365 days with the ability to communicate multiple units.
Thanks to the energy efficient components such as the scroll compressor, EC fan, high coil surface area, high air volume and high-grade filtration, the Liebert SRC offers unmatched reliable performance and offers the highest uptime in the category.
The critical power and cooling market are set to be worth $25.8 billion by 2021. A push towards digitalization, coupled with cloud computing and intensified big data processing has led to an increase in demand for data centres and associated technology rooms.
Subsequently, increasing the demand for improved cooling efficiency in data centres and a need to reduce anomalies in power supply propels the market for critical power and cooling across the globe.
Discussing the latest launch, Raghuveer Singh, director of thermal management for Vertiv in India said, "We are thrilled to launch products with cutting-edge technology. Liebert DME, SRC and thermal management systems are designed to protect your IT environment and adapt to the changing needs.
At Vertiv, our vision is to provide a world where critical technologies always work, and I am delighted with our team's effort to launch units like these. Along with our channel partners, we are certain to deliver the best in class services and customer experience."
Enlightening on the benefits of the newly launched cooling units for small technology rooms, Dr A S Prasad, general manager, marketing and product management, Vertiv, India said, "The industry was forced to use alternative cooling units in the absence of Liebert SRC and Liebert DME. Today, they not only bring improved efficiency, flexibility, and operational savings but offer Vertiv's industry-leading reliability to chief technology officers".
A key challenge faced by small and medium business organizations is predicting and managing costs when it comes to IT assets. The Liebert DME and SRC are highly efficient cooling systems available in floor mounted and wall mounted models which can help curb these key challenges.
Furthermore, they fully integrate into the comprehensive Vertiv RDU platform solution for data centres and third-party building management systems for remote monitoring and diagnostic services thus maximizing uptime and minimizing unforeseeable downtime costs.