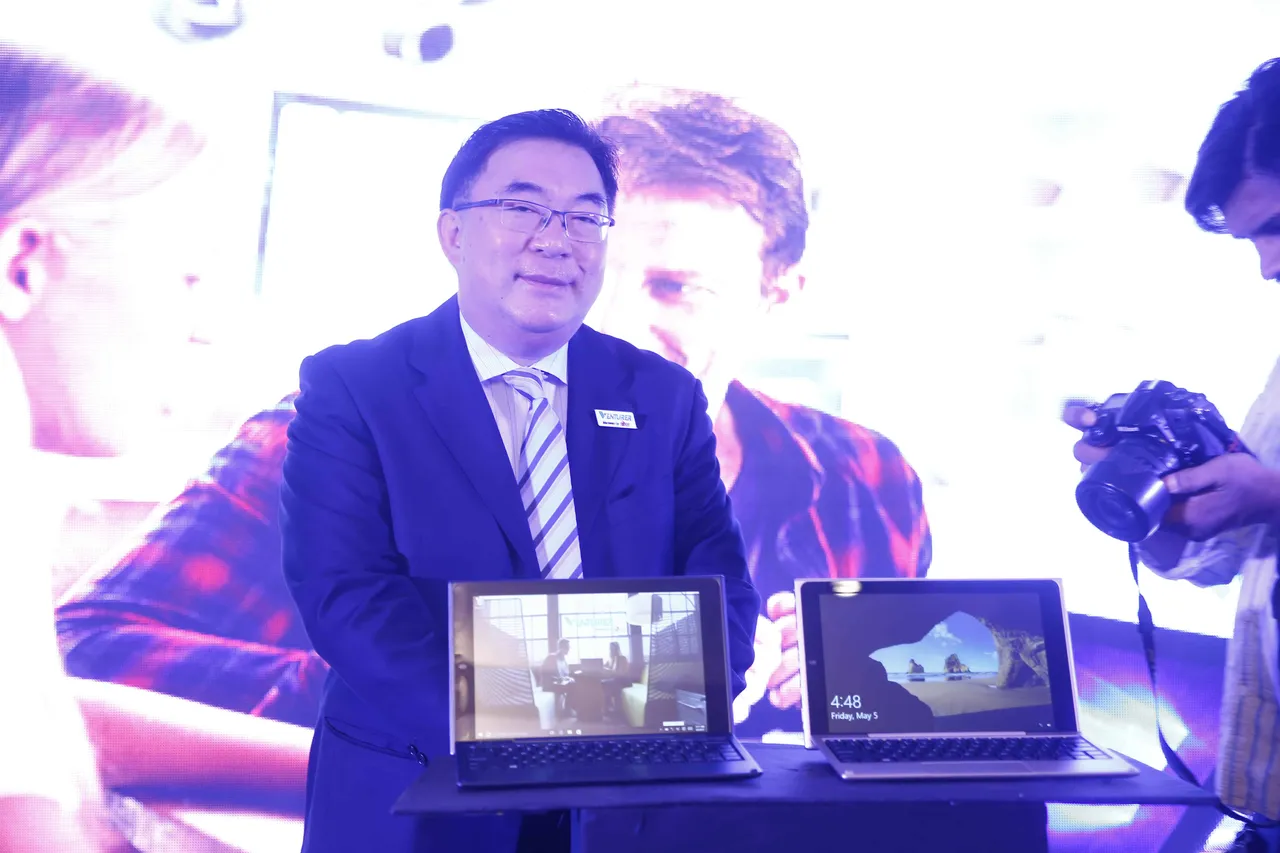 Venturer has recently announced the launch of its LapTABs a stellar event. At the event Mr.YickKa Lei (Danny), Managing Director of Alco International Limited said "Venturer, has a global reputation of quality at affordable prices is debuting in the vast and promising market that is India and it is great to collaborate withJosh and make quality accessible to users across ages and lifestyles. We are positive that the brands will benefit from this collaboration and the consumer would be doubly profited from a product that is a culmination of collective think-tanks of two market leaders."
Also, present at the event Mrs.Sunita Gupta, President, Josh said," Josh is continuously evolving and committed to bringing the best user experiences to the consumers. India is an ever evolving and rapidly expanding market that is ready for Venturer's innovative product range. The LapTABs are great for mobility and suitable for all lifestyles, ages and classes."
LapTAB is the new generation hybrid of a laptop and tab, with only the best features of both incorporated in it. Whether you are browsing the web, enjoying the wonders of social media, watching videos or posting pictures or making graphs, presentations, and reports, LapTAB is perfect for it all. It's light, it's got a great battery life, and is slim and super sleek with some peppy colours on its palette.
Ours is a culture of extremes and contradictions. While we are rooted in our values and traditions, we are open enough to welcome new technology and have quite often proved to stand as a pioneering example of technological innovation. With the digital revolution taking the country by storm, Venturer'sLapTAB is sure to find a market among the aware and techno-savvy Indians,"Mr.Sudhanshu Mittal, Spokesperson of BJP
Unmatched Performance
Venturer with Josh has come up with LapTAB in two memory variants especially designed for the Indian market to cater to the overlapping market where laptops may become cumbersome and a tab might not suffice. With unparalleled specifications both the variants have aQuad Core Chip, an Intel Atom (up to 1.83GHz) processoranda 10.1" screen with a resolution of 1200x800 pixels. Pre-installed with genuine Windows 10 operating system the LapTAB is equipped with a 2MP front and 2MP rear camera.
Portability
Super light, thin and flexible in construction, LapTAB is suitable for any scenario, whether you are on the move or in an off site location, your LapTAB would be there for you. A high battery life and flexi angles means that your work would be uninterrupted.
Price & Availability
Product 1 and 2 will be available through eZone of Future Retail exclusively. Product 1 is priced at HKJH and Product 2 at JKHI and would be available in the market from DATE.