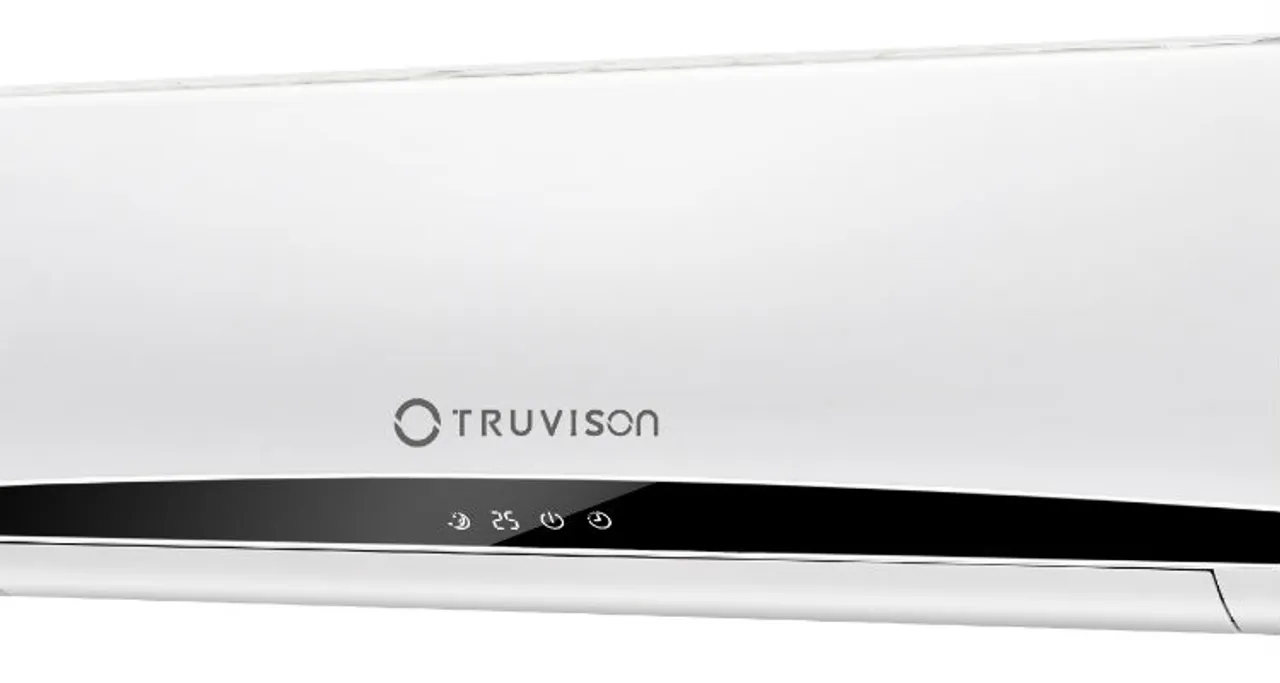 Truvison has launched its Dynam Inverter series AC, with model TXSF202N(1.5 Ton) – 3 Star ACs in built with superior TruAer technology, crafted with eco-friendly measures that keeps the AC clean and also saves energy.
TXSF202N comes with a StabilizerFree Operation allowing it to operate exactly efficient when power source shifts to Inverter. Also, showcasing unparalleled versatility, this AC is incorporated into Power Cooling feature with the airflow of 850 m3/h to create a chilled ambience in the room.
With an elegant design and functionality, this AC also has Auto-cleaning feature; it allows the AC to automatically clean the filter and in turn offer purified air. With TruAer technology, the machine consumes less than half of the energy surge. Furthermore, the AC incorporates multi – fold evaporators designed in a way for better heat exchange. Its 4-way Air flow feature provides wide angled Air flow in all directions.
With the inbuilt De-Humidification and Poly Synthetic Drying curtain, one can say Goodbye to Humid & saturated air. Fabricated with a custom-made LED Display, ON/OFF timer & Auto Restart function, The AC also includes a control panel which has a self-diagnostic function for heating, ventilation, and air conditioning system.
Integrated with a dynamic Eco – Friendly Refrigerant of R410A, that cools the room effectively, this innovative inverter AC has a massive cooling capacity of 2800-5500 watts. Additionally, the AC operates in silent whisper.
The Truvison ACs come with 1 + 5 year compressor warranty & are available in the retail stores across India.