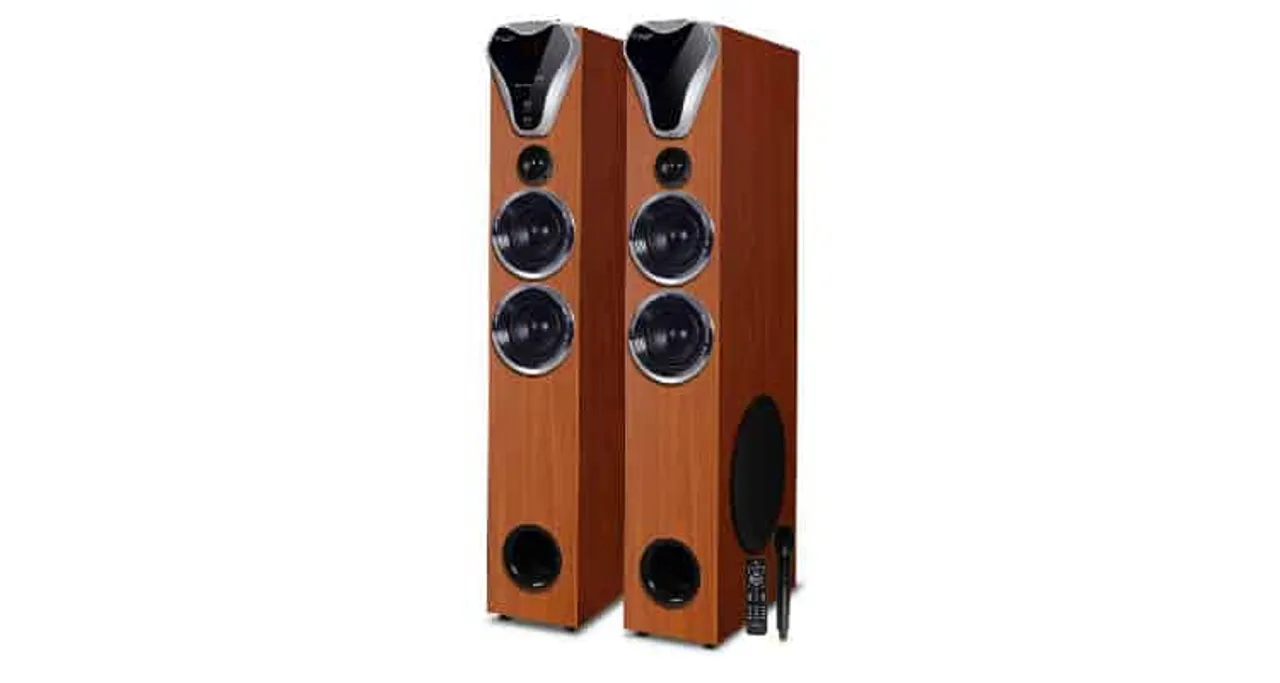 Truvison extends its audio category portfolio with the launch of its newest 'TV-555BT 2.0 Tower Speaker' that boasts amazing sound with the pitch-perfect balance of loudness and crystal clarity.
Encased in Wooden housing, with polished aesthetics, the Tower Speaker makes a striking visual statement with its vintage inspired looks that is every bit as elegant and passionate as the sound.
The heavy-duty is jam-packed with 4 powerful speakers 200 Watt RMS with the best in audio technology for room-filling, audiophile-worthy sound. The speaker with its 10" x 2 bass driver for subwoofer and (4" x 2) + 1" x 2 full range driver, pumps out balanced audio full of bass, layered with non-twisting mids and highs, without any distortion. The DSP effect, Digital Signal Processing turns your living area into a Cinema Zone by perfectly fishing the technologies and blending with an audio recorder and a speaker.
Enabling suitable audio inputs and output connectivity options the speaker gets easily connected to PC, TV, MP3 player or any musical instrument. It also includes a USB port and an SD card slot which allows you to enjoy your favourite songs saved on other USB-enabled devices and SD cards.
Housed with Karaoke function and wireless Mic for pitch perfect singing skills, along with FM the speaker comes with 1 year of warranty, & is available at leading retail stores across India.