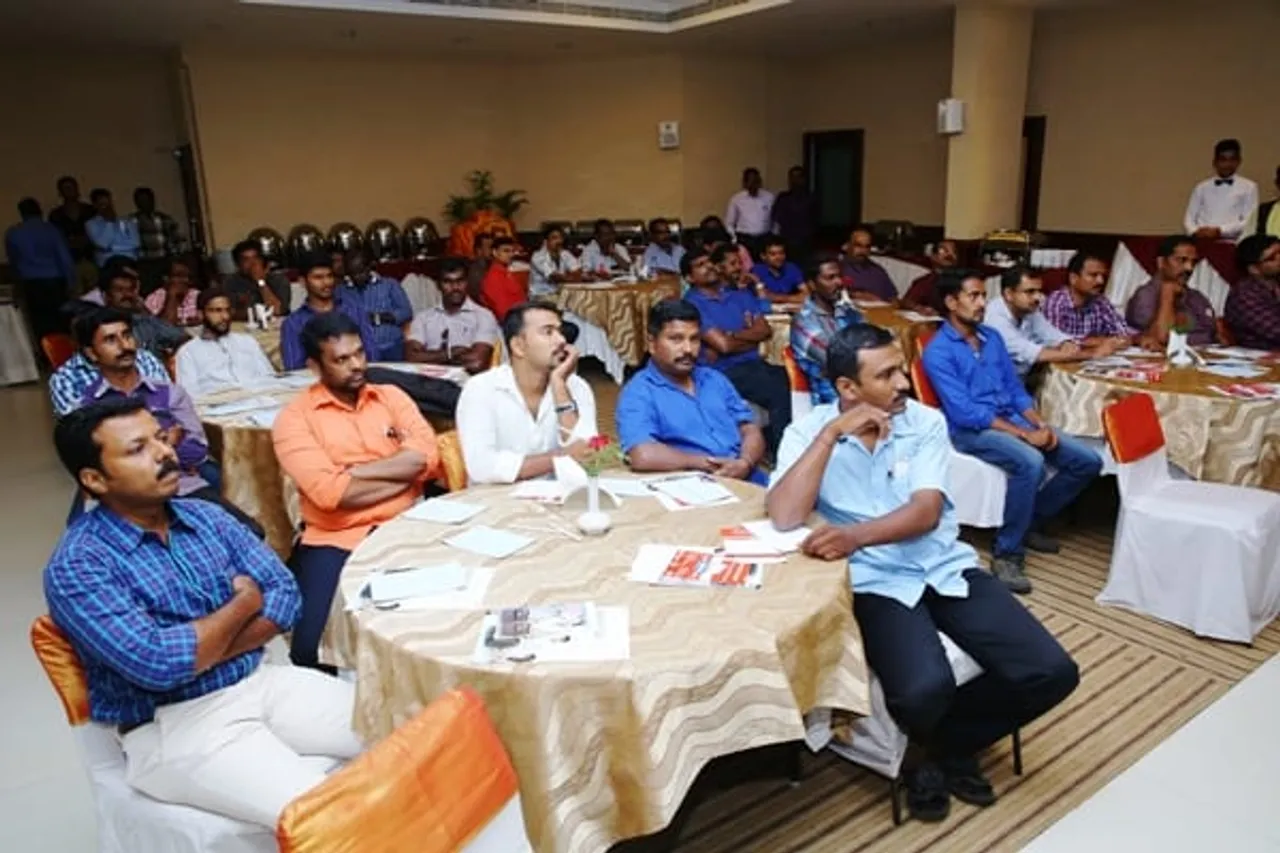 Partners says taxing E Commerce companies will enable online giants to look into discount driven pricing
Trivandrum IT partners have demanded regulation on E Commerce Business. Partners hoped that with General Sales Tax (GST) coming into force, it would eliminate various disparities in the taxation system and bring E Commerce giants under the purview of taxation. Partners, on the platform of the DQ Week Tech Caravan urged the government to take strict actions against unethical business practices and safeguard the interests of offline channel partners.
The DQ Week landed in the "City of ITens" with its brand new edition of Tech Caravan event. The event was organized on 28th March in association with Canon, NNR IT and online partner techBzar.com. The Tech Caravan is a unique initiative by the DQ Week which brings vendors and partners together aiming to create a knowledge sharing platform.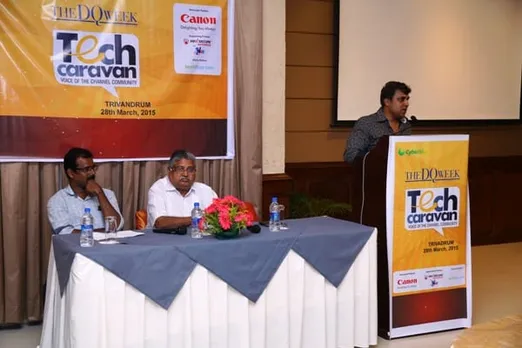 Vinod Villapan, District Secretary of All Kerala IT Dealers Association (AKITDA) addressing the audience
Talking about the challenges faced by the partners in Trivandrum, Vinod Villapan, District Secretary of All Kerala IT Dealers Association (AKITDA) said that the traditional channel got a big set back because of online trade. He said that the predatory pricing was the major reason behind anguish of resellers. Villapan pointed out that AKITDA played a significant role in pushing the state finance ministry to initiate steps against wrong doings by certain E Commerce companies.
"AKITDA was instrumental in bringing entry taxes in Kerala. We had series of meetings with the finance ministry and other concern government officials and showed them how the state was losing crucial tax revenue by not taxing online transactions. With are optimistic that GST will enable online players to look into their 'discount driven' prices," Villapan said.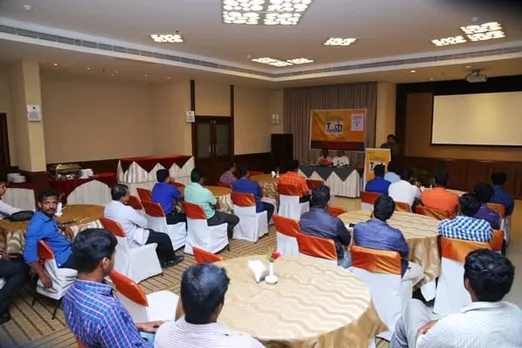 Audience at the event
Talking about other challenges faced by the partners, John Varghese, district PRO of AKITDA said that the industry had lost its exclusivity due to many players in the market. He pointed out that certain vendors were dealing with customers directly causing disturbance in the distribution chain.
"We have integrated and market the system. However, we have no much involvement in the business. We are last in logistic of vendors and that is a matter of concern", he said. Adding to Villapan's point, Varghese said that they were demanding parity in the business.
"We cannot stop online trade but we can regulate the business. If online players pay full taxes, there would not be any price competition", he said.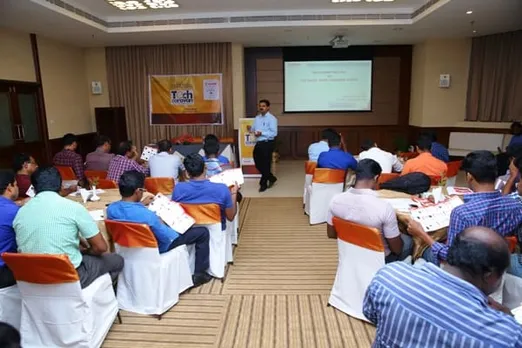 Sarath Nath giving the partners information about Canon's latest offerings
Associate Partner of Tech Caravan, Canon, launched four new products in laser multi function range namely MF 221D, MF 217, MF 226DN and MF 229DW. Introducing the new offerings by Canon, Sarath Nath, Business Development Manager, Channels Sales, Consumer System Products Division, explained product features and benefits to the partners. Canon also showcased these products in the event.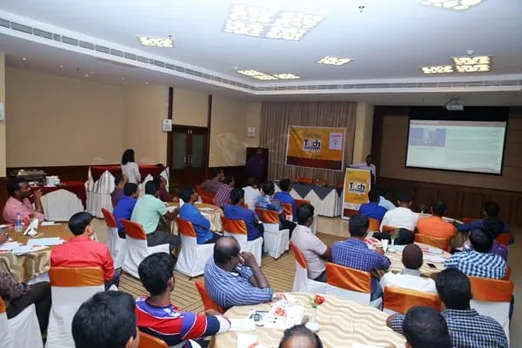 Presentation by NNR IT
The Supporting Partner, NNR IT, a global distributor of Max Secure Antivirus, showcased their products and solutions. The company representative highlighted the various benefits and schemes for the channel partners.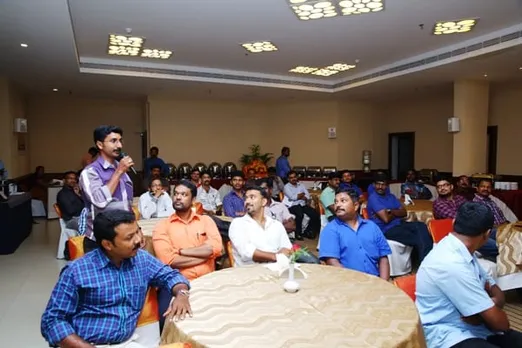 Partner asking a query to the vendors
The DQ Week also informed partners about its new initiative-TechBzar. DQ Week has recently launched a B2B portal-TechBzar.com to assist channel partners to increase their visibility on online platform. The DQ Week appealed partners to register themselves on TechBzar absolutely free of cost and maximize their business.
There was an excellent response from partners in the event. Around 45 people including 35 unique partners participated in the event. There were few queries which were promptly addressed by the representatives of Canon and NNR IT during networking over dinner.