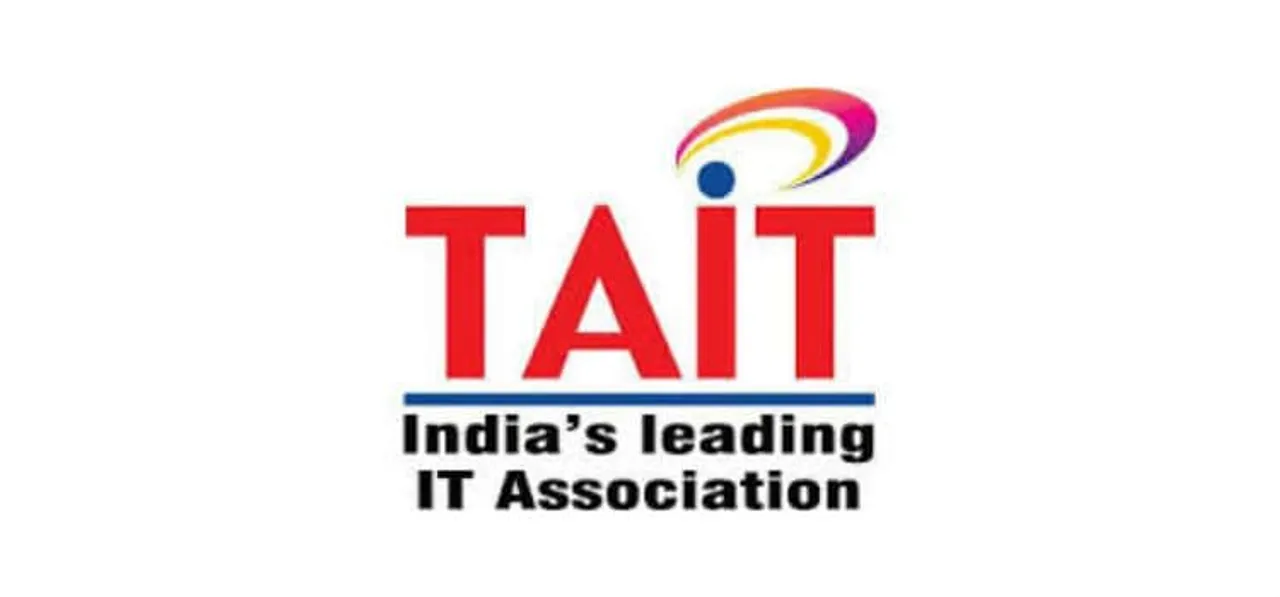 TAIT organized a Knowledge Series Session recently which was a mix of innovative business opportunities and a motivational talk on innovative entrepreneurship.
The Knowledge series began with an exciting presentation by Mr Mohit Motwani of S.K. Robotics who demonstrated their unique product line of Virtual Presence Robots (VPR) to the amused audiences. Highlighting the unique properties of the product, Mr Motwani shared the various applications of the Virtual Presence Robot that primarily facilitates a person to be virtually 'present' at one place of choice, despite being miles away, physically.
Mr Motwani further added, "Having been a member of TAIT for the past few months, we find this to be the right mix of IT professionals who not only understand the technological implications but are also instrumental in creating commercial value for our product. We are already working with some members who have introduced us to their clients. Today, as part of the knowledge series, we wanted to formally present the VPR - one of our most passionate product so far. We are grateful for the opportunity to present our creation and hope to explore further partnership opportunities."
Apart from the VPR, S.K. Robotics LLP has also created award-winning, specialised Robots for cleaning, as part of the 'Swatch Bharat Campaign' and humanoids and robots for information display and receptionist roles, all of which have received a good response, especially for the specialised applications in Hospitality, Corporate and many other segments.
Next was a presentation by Mr Ajay Parekh of Shree Maat Computers, who, in association with Wishtel, presented a range of budget-friendly tablets and Thin Book Products. Designed by Wishtel in partnership with Intel, the IRA range of tablets are power packed with high-performance features and offer budget-friendly and energy efficient solutions in the field of Banking, Pharma, Sales Force, Education etc.
In addition to this, the Wishtel also provide access to quality educational and multimedia content through a proprietary content delivery network (CDN).
As distributors for the IRA range of Tablets, Shree Maat Computers offered special offer rates to members. Speaking about the product, Mr Ajay Parekh added, "These are extremely well researched and superior build products use the Android and Windows Operating System to deliver quality results. Apart from being cost-effective, durable and packed with high-performance features, these tablets can also be easily customized to meet specific client requirements, across sectors as these are making in India product with BIS certified. The tablets can also be co-branded in case of bulk purchase orders. It is a fine range of offerings that can surely benefit the TAIT members and their clients."
Apart from the range of Wishtel Products, Shree Maat Computers also offers customized Post-Sales CRM and Payroll software solutions to a range of clients across sectors. These include EMPS, ECMS, EPMS and EOU solutions that already have over 6 Lack users across 500+ support centres. Shree Maat Computers
Invite TAIT members to join hands to resale these products in their client base & add margin in their business.
Speaking about the purpose of this event, Mr Ajay Parekh, General Secretary, TAIT, said, "The objective behind inviting a speaker like Mr Kazani was to offer our members a new dimension of thinking and to encourage them to be creative in dealing with business problems. Since he has already been in IT and has also ventured out to other sectors, he can provide members with a holistic view of how all industries are coming in terms with changing technologies. There are several members here who have been in the industry for more than 25 years now and are currently facing challenging business prospects, thanks to the changing dynamics of the industry. At TAIT, we aim at using the knowledge series platform to help members transform their businesses and guide them to migrate in this environment with a shift in technology."