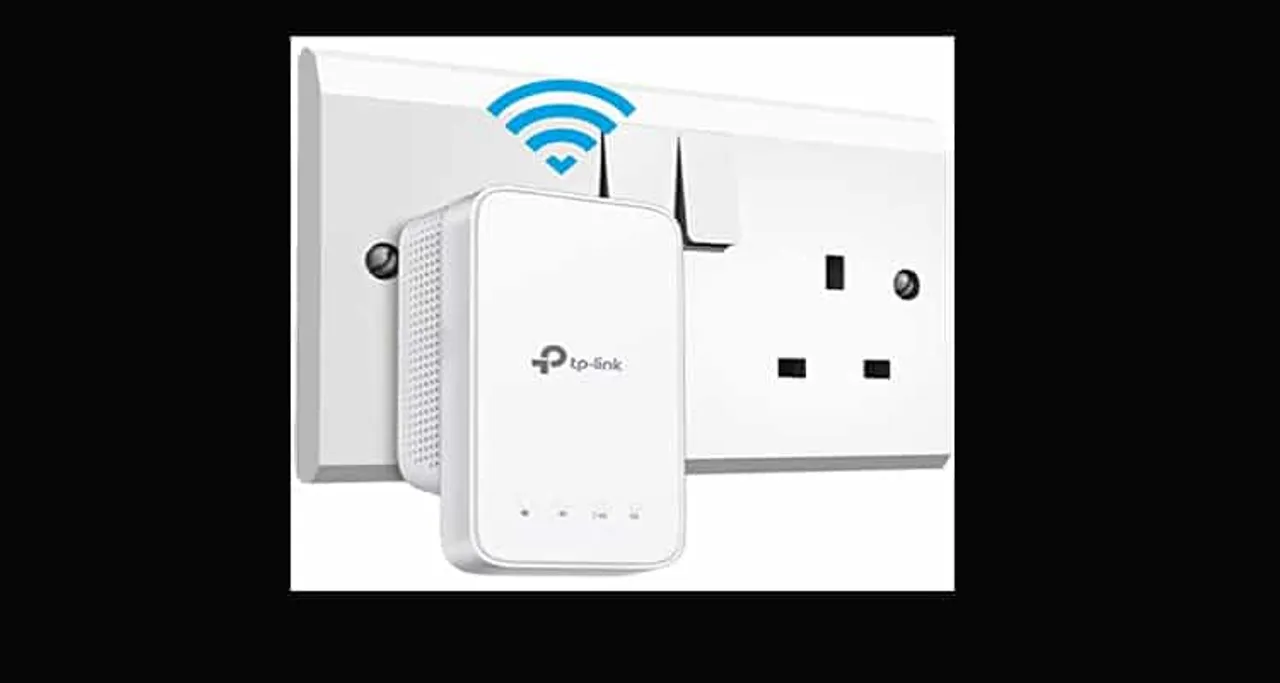 A WiFi booster enhances the strength of the WiFi signal coming from the router and broadcasts these enhanced signals across a broader area. Installing a WiFi booster helps the devices to catch strong signals across different locations of the house and across partitions, walls etc. Good WiFi boosters makes the WiFi signals stable at an increased strength and range. Nowadays, WiFi boosters which operate on 2.4 GHz to 5 GHz range are popular as they can work with both ranges. Dual WiFi boosters serve the purpose across difference signal strengths. In addition to this, there is the varied signal speeds of 300 MBPS and higher, such as 750, 1000, 1500 MBPS etc. Higher range WiFi boosters cost more, but they can broadcast the router signals to a stronger capacity at higher speed and across a wider area.
TP-Link RE300 AC1200 Mesh 1200 MBPS WiFi booster claims to solve many of these problems. It's a dual band booster with 1200 MBPS speed capacity, which works with both 2.4 GHz and 5 GHz and claims to give stable WiFi signals. At 2.4 GHz it emits 300 MBPS speed, while at 5 GHz it emits 867 MBPS speed.
This WiFi booster is installed with smart LED light, which helps to locate signal strength across a large area from the intensity of light.
Equipped with a WPS switch, it helps the user to easily press the WPS switch to link to the mesh network and manage it from the tether app or web UI. It is compatible with all WiFi routers and wireless hotspots.
Made in China, this WiFi booster is compatible with Windows. It is mounted on AC1200 OneMesh Wi-Fi Range Extender RE300 hardware. It does not support Bluetooth.
Priced at the discounted price of Rs 2699/-, it's available on both E-commerce platforms and in offline IT hardware stores.