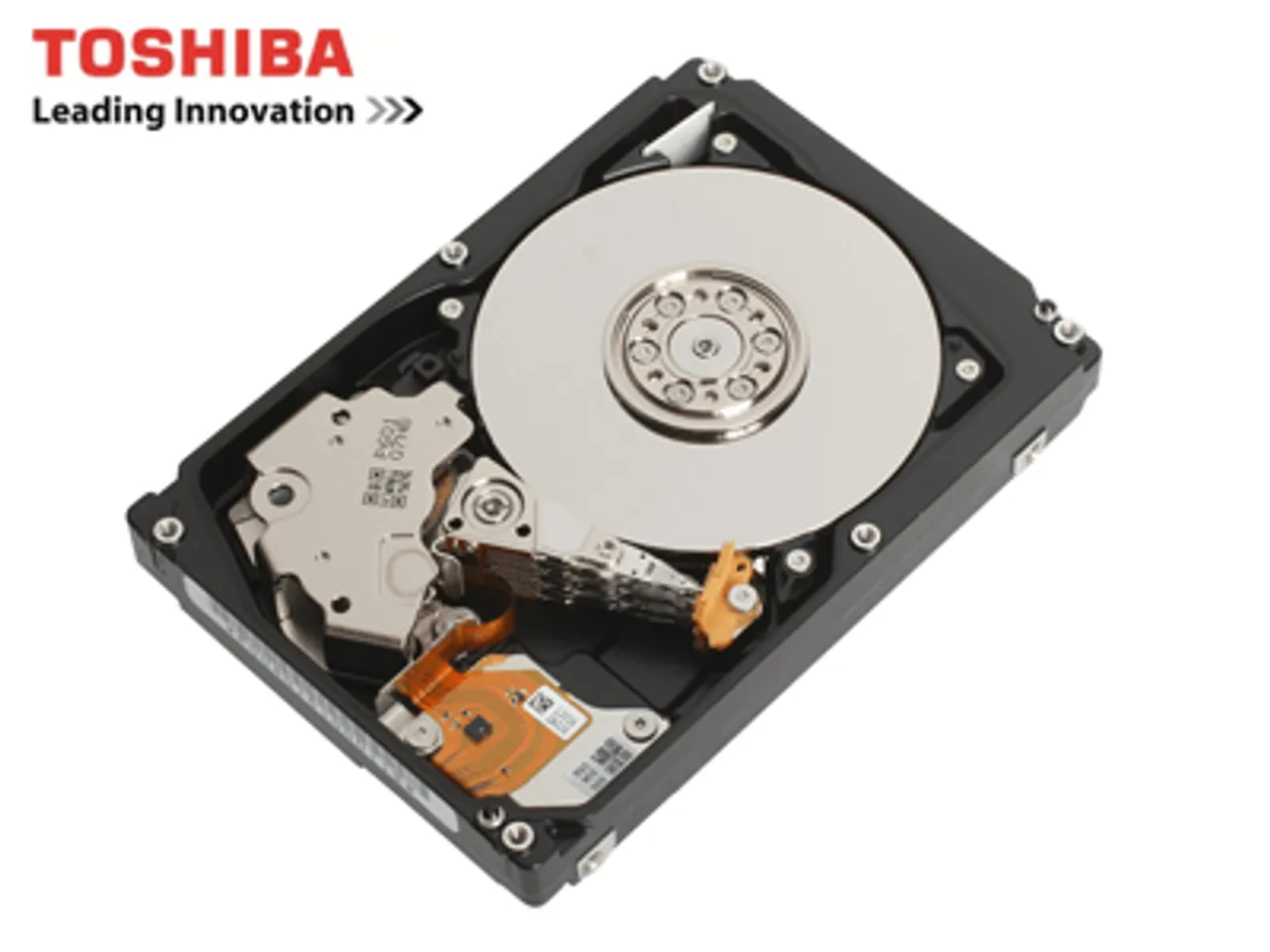 Toshiba Electronic Devices & Storage Corporation has announced the launch of its new MQ04 Series 1TB HDD, designed for applications that require high capacity, highly durable storage, including notebook PCs, game systems, all-in-one slim-line desktop systems and set-top box appliances.
The MQ04 Series single-disk model offers the storage industry's largest capacity per disk for a 2.5-inch HDD and delivers 1TB of data storage capacity in an ultra-compact 2.5-inch form factor only 7mm high. With a 6 Gbit/s SATA interface, 5,400 rotational speed and a large 128MiB buffer, the new drive is engineered for consistent seek and transfer rate performance, and improves sustained transfer rate performance by 34 percent over the previous 1TB MQ01 generation model.
The MQ04 Series is designed to meet strong market demand in the client HDD market for high performance, large capacity storage for applications such as notebook PCs, and for recording high-resolution images and data.
Commenting on the launch, Polad Garda, Country Manager, Toshiba India, said, "Continuing with our legacy of innovation, this is yet another offering, which shall address the requirements of the performance & capacity-hungry users and still maintain the slim 7mm profile."
Toshiba Group positions HDD as a focus business area within its storage portfolio. By enhancing its line-up, Toshiba aims to further enhance solutions for applications ranging from notebook PCs to data centres and high-reliability products in both the enterprise and consumer markets and to ensure that it is uniquely positioned to meet demand across the entire range of customer needs.