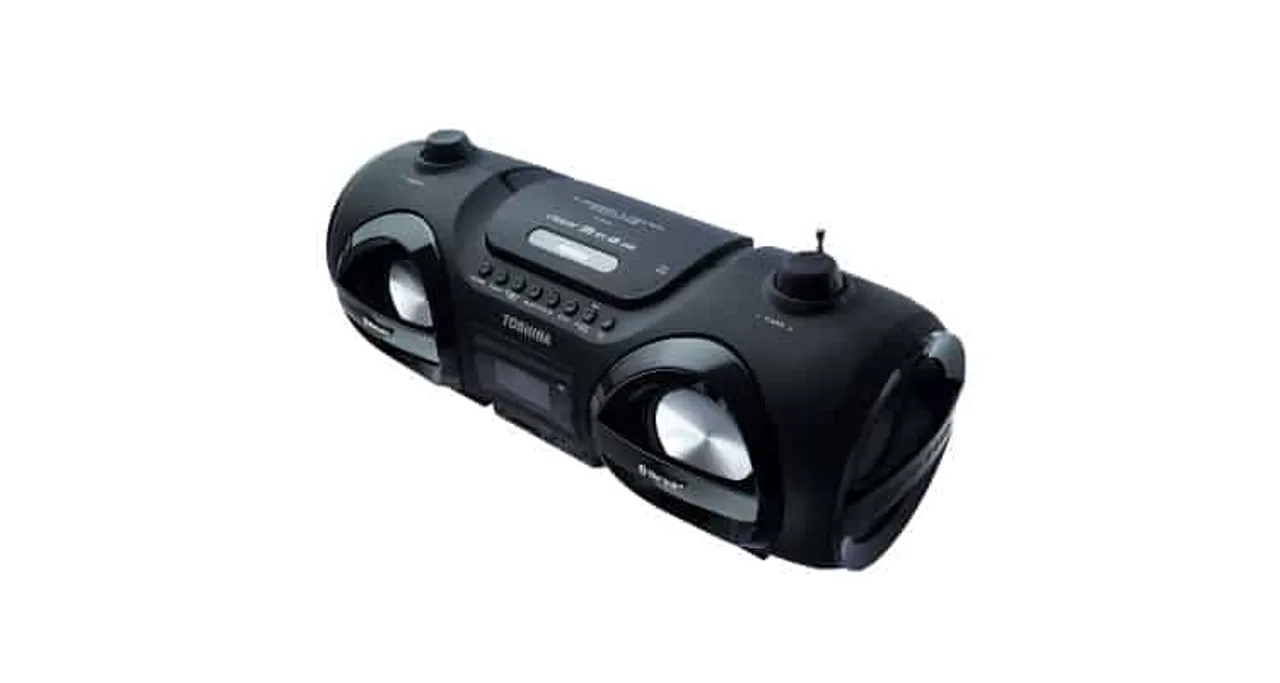 Toshiba Gulf FZE entered the Audio products and accessories segment in India with the launch of a complete range of audio products including wireless and wired earphones and headphones, BT (Bluetooth) speakers, sound-bars, portable music system, micro component systems, and radios.
To make the Toshiba audio range more accessible to music enthusiasts, the company has appointed Intek Security Systems as its national distributor and tied up with major distributors, retail chains, and e-tailers to consolidate its pan-India presence.
As a part of the Company's high performance and reliability promise, all Toshiba Audio products purchased from authorized distributors, resellers, e-tailers and dealers will qualify for a 1-year carry-in warranty, applicable in India.
Toshiba RZE Over-the-Ear Headphones: Best Audio performance at a Great Value
Featuring Superior functionality with style, the RZE series is apt for both work and home. Delivering a richer sound, crisp and clear audio quality, the RZE series is lightweight and comes with soft cushioned earpads and an adjustable headband to let users enjoy hours of comfortable listening.
Weighing in at about 175gms, the wired RZE models – D200H and D250H come with a 40mm speaker unit and are priced at Rs. 1,499/- each. Weighing in at 187gms approximately, the BT180H and BT200H can be connected to up to two Bluetooth devices with an A2DP, AVRCP, HFP, HSP protocol and service distance of up to 10m (33ft).
With the play, pause, forward & backward, and volume control buttons on the rear panel, users can control music and calls directly from the headphones. The built-in microphone lets you skip tracks and answer calls from your headphones with up to 8 hours of talk/play time.
Toshiba TY Bluetooth Sound-bars: Make Life Cinematic
The long, slim TY sound-bar series delivers superior audio and sits horizontally on an entertainment unit or can be mounted on your TV. The SBX1000's 2.1 system features powerful speakers and a built-in subwoofer for high-quality sound that lets users experience wall-to-wall expansive audio and pure, crystal-clear sound, delivering a total RMS power of 60W (15W x 2 + 30W).
The SBX210's 2.0 channel delivers 50W (25W x 2) clear sound output and features a 3.5mm aux-in port to connect to mobile devices. Both SBX1000 and SBX210 can be connected wirelessly via Bluetooth with ease and without the clutter of wires and allow users to enjoy all their content instantly with clearer, more impactful sound. Priced at Rs. 11,799/- and Rs. 14,899/- respectively, the SBX 210 and SBX1000 also come with a remote control for power, volume, and even for the sound effects.
Toshiba RZE In-Ear Headphones: Crystal-clear audio in Compact & Colourful design
With the comfortable in-ear design and soft ear fins, the RZE in-ear headphone series allows users to listen to their favourite tracks with stunning clarity. With a built-in microphone that helps your voice carry loud and clear, the RZE series come with everything that users need to make listening to music and talking on the phone enjoyable.
The RZE in-ear series is specially designed to fit the shape and contour of your ear, so you get a more natural and comfortable fit. The D100E model priced at Rs. 1,099/- allows you to control the volume directly from the microphone and comes in the choice of three colours.
The Bluetooth enabled BT110E and BT300E feature five buttons for quick control of calls and music and can pair wirelessly with users' phone or any other device (mp3 player, laptop, etc.), allowing him to skip tracks and answer calls directly from the microphone. Priced at Rs. 1,999/- and Rs. 2,999/-, the BT110E and BT300E can connect up to two compatible devices and deliver 4 hours of non-stop play/talk time.
Toshiba TY Portable Sound Systems: Pulsating Music for great Parties
The Bluetooth TY portable sound system series delivers a high-powered sound for music, movies and sports in an easily portable system that makes every sound you hear, come to life. The CWU11 model priced at Rs. 8,899/- delivers 1W x 2 audio output for easy listening and supports CD-DA and CD-R/RW formats. It can also connect to users' device wirelessly via Bluetooth or NFC.
For additional connectivity, the CWU11 comes with a USB Slot for MP3 Playback. The CWU500 model priced at Rs. 14,699/- is a Bluetooth speaker that delivers immersive sound with 12.5 x 2 RMS with 10cm x 2 Speakers & 2 Passive Radiator. It also supports SD and USB ports for additional connectivity.