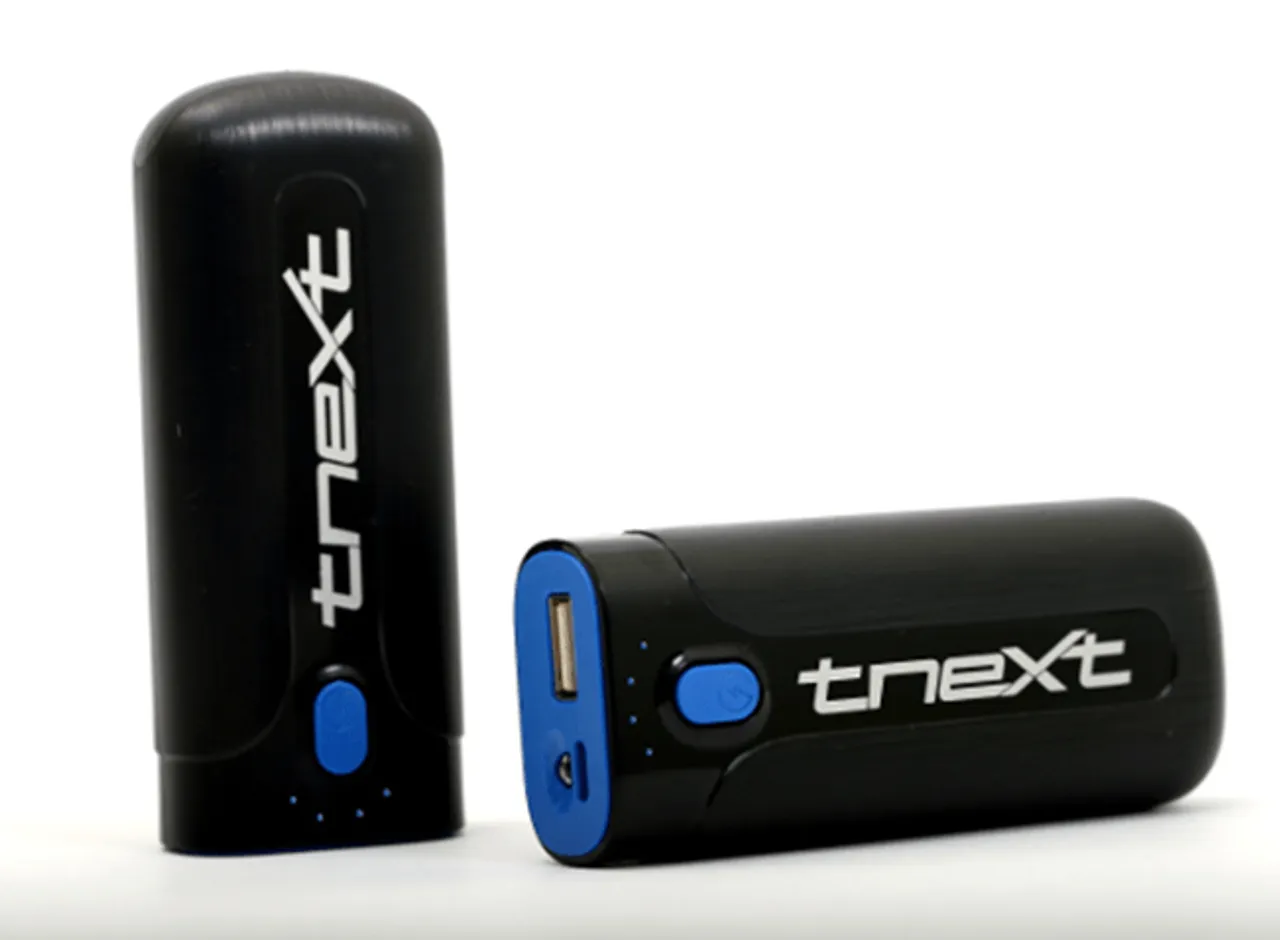 tnext, an elegant range of high-quality digital accessories brand, recently has launched Clip - Universal Power Bank. This power bank features powerful 5200 mAh battery capacity, compact design in a beautiful brushed metal finish, in-built short circuit safety protection and LED flashlight which acts as torch.
Clip Universal power bank easily fits into your pocket and purse, so that you can charge your smartphone, phablet or tablet anytime and anywhere. No need for a plug point, simply connect your favorite device, give it a boost and you are good to go. It has a lithium-ion rechargeable battery with a capacity of 5200 mAh that ensures longer life and allows the users to enjoy their gadget experience to the fullest. In-built with multi-protection circuits of over-current, overcharge, over discharge and short circuit makes it a reliable and safe power house.
Key Features:
Intelligent microcomputer control technology.
Multi-protection circuits of over-current, overcharge, over discharge, short circuit.
Grade A 18650 batteries energy storage.
Micro USB input interface and output using USB -A port.
Battery charge status indicated by four high- brightness blue LEDS.
Built-in LED flashlight.
"In today's busy lifestyle, nobody wants to get disconnected from their work, entertainment and loved ones due to low power in their smartphones and tablet. To meet this need, we at tnext have launched Clip Universal Power bank. It is a high capacity 5200 mAh power bank, compatible with most of the digital devices. We have designed the device keeping in mind the industry standards and safety measures. Now there is no need to search for a plug point or socket, just connect your device to Clip and continue your work. Power your digital life on the go." said T Jayakumar, Director at Touchline Technologies Pvt Ltd.
Price, Warranty and Availability
tnext Universal Power Bank Clip is priced at Rs. 1475/- covered with 1 year warranty and readily available.