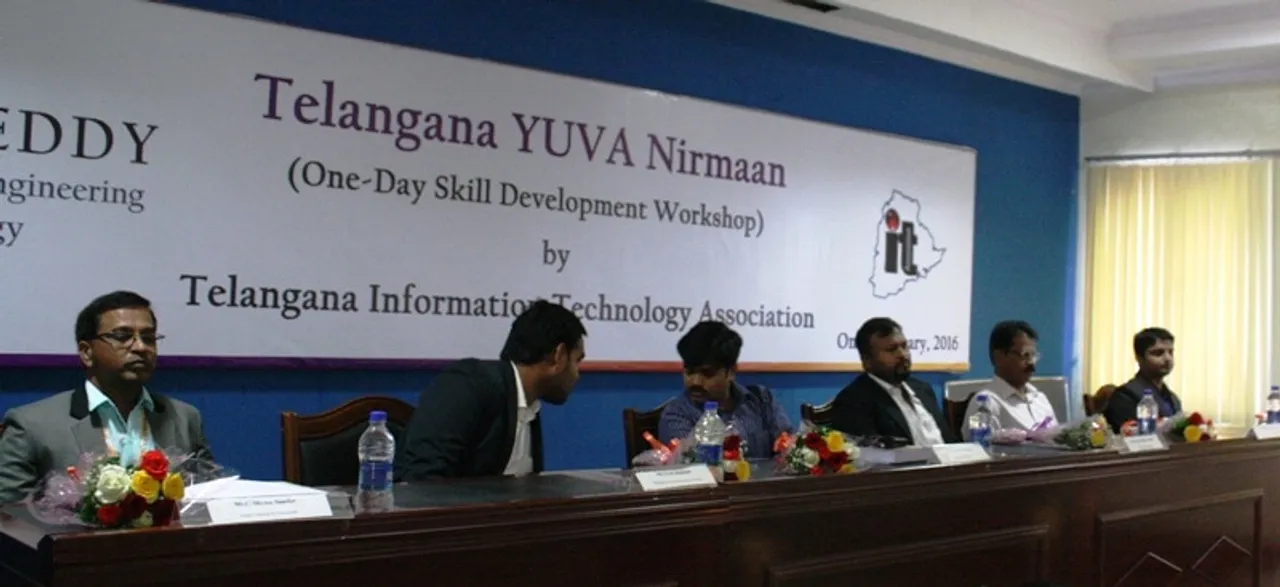 Telangana Information Technology Association (TITA) in association with K.G. Reddy College of Engineering & Technology organized 'Telangana YUVA Nirmaan' and 'Digithon' program on Saturday. As part of Digital Literacy Mission, TITA trained 210 Digital Leaders in K.G. Reddy College of Engineering.
TITA's 'Telangana Digithon' is aimed at narrowing the digital literacy gap that persists in Telangana State by providing digital literacy trainers called 'Digital Leaders' with an easy-to-use platform for digital training and generously share their knowledge and experience with learners all over the state who desire a better livelihood in this digital world. Digital Leaders will follow a fully-developed curriculum to teach.
"Sundeep Kumar Makthala along with us has formed the organization TITA to connect students closely to the industry, so that, students can get some support in choosing their aspiring career, either it is getting a decent job or in the lines of entrepreneurship believing that students are the future for the state and for the country." said TITA Vice President Naveen Reddy Gaddam.
"TITA gifted 'Telangana Udyamala Charithra - Rastra Aavirbhavam' book to the College Library of KG Reddy Engineering college written by V. Prakash. This book will be the complete reference for TSPSC competitive exams and proud to share that TITA's contribution before and after formation of Telangana state has taken some space in this book." said Naveen.
TITA also announced it's students chapter in KGRCET. Akula Srikanth was elected as the TITA Student Chapter President for KGRCET. Ganji Krishna, Srimayi Niharika, Bhargavi, Nikhit, Abraham, Pallavi, Aditya Saikanth, Prashanth, Shivakumar, Deepak Sai and Rahul were elected as the other office bearers.