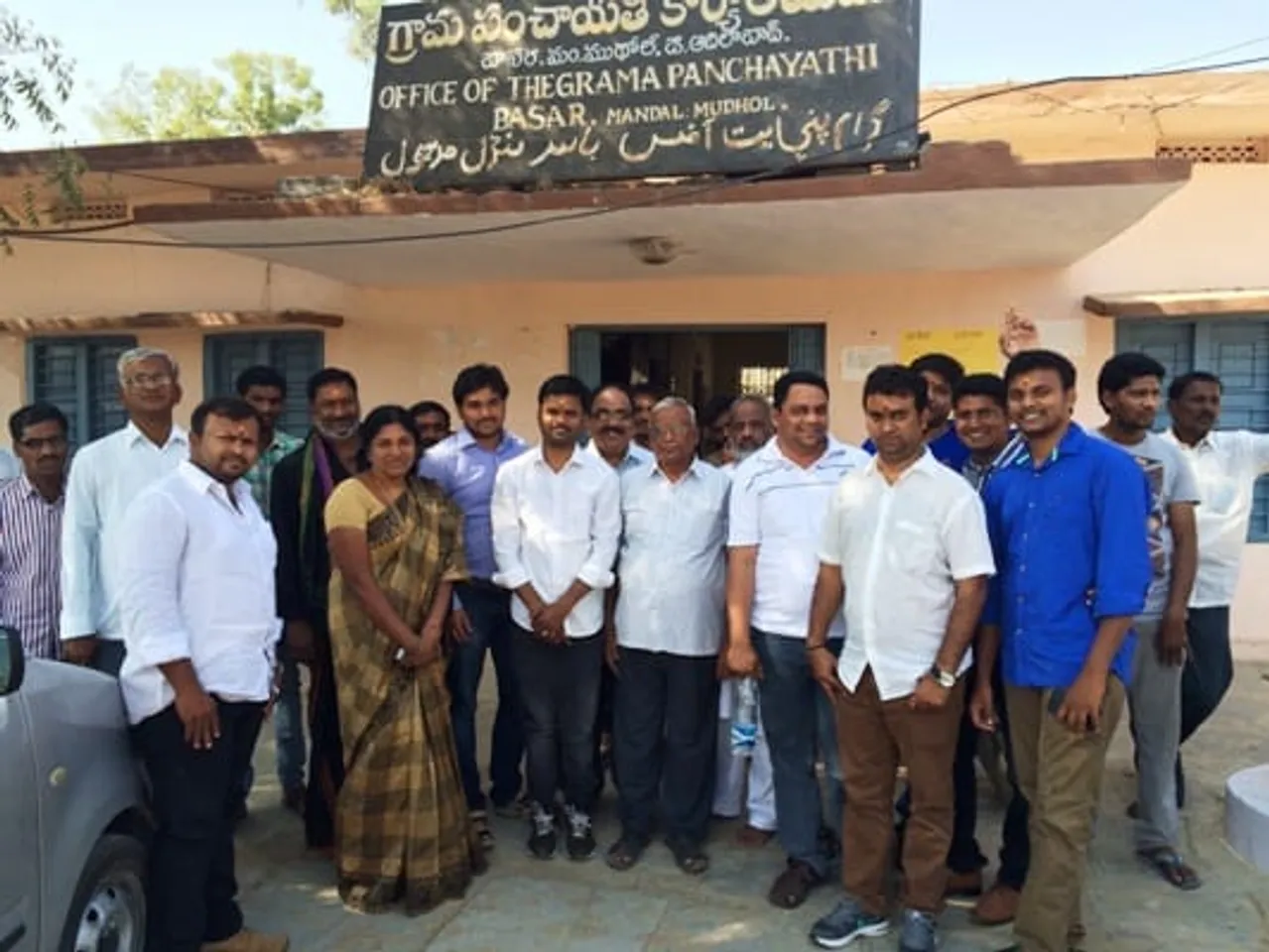 Telangana Information Technology Association (TITA) has collaborated with IIIT – Basar to make the village 100 percent digitally literate under the Digital Telangana mission "Digithon".
With this initiative, TITA is planning to reach 2500 households consisting of 8500 people in Basar Village and give them training under the Digital Literacy Program in the duration of 60 days.
"TITA Digithon has launched this program with a great pride and honor through which digitally illiterate people can be trained on the usage of latest technologies like Internet and Smart phones. This is the mission of 'Digital India' and 'Digital Telangana' an initiative by Digithon", said Sundeep Kumar Makthala, president of TITA.
TITA Digithon delegation with IIIT Basar Officials consisting of Admin Officer Pawan.S, Sai Kiran and Murthy met Sarpanch Sailaja Satish Rao with their ward members and motivated them to be part of this mission. The TITA Digithon Team also met the Basar Temple Endowment officer Venkateshwarlu and temple committee members to discuss about the temple website along with the Mobile App for easy access to the temple services.
TITA General Secretary Naveen Chinthala, Joint Secretary Kiran Mittakola, Official Spokesperson Venkata Vanam, Executive Members Kiran Jetty, Praveen Ghanwar, and Sai Satish were the part of the TITA delegation.