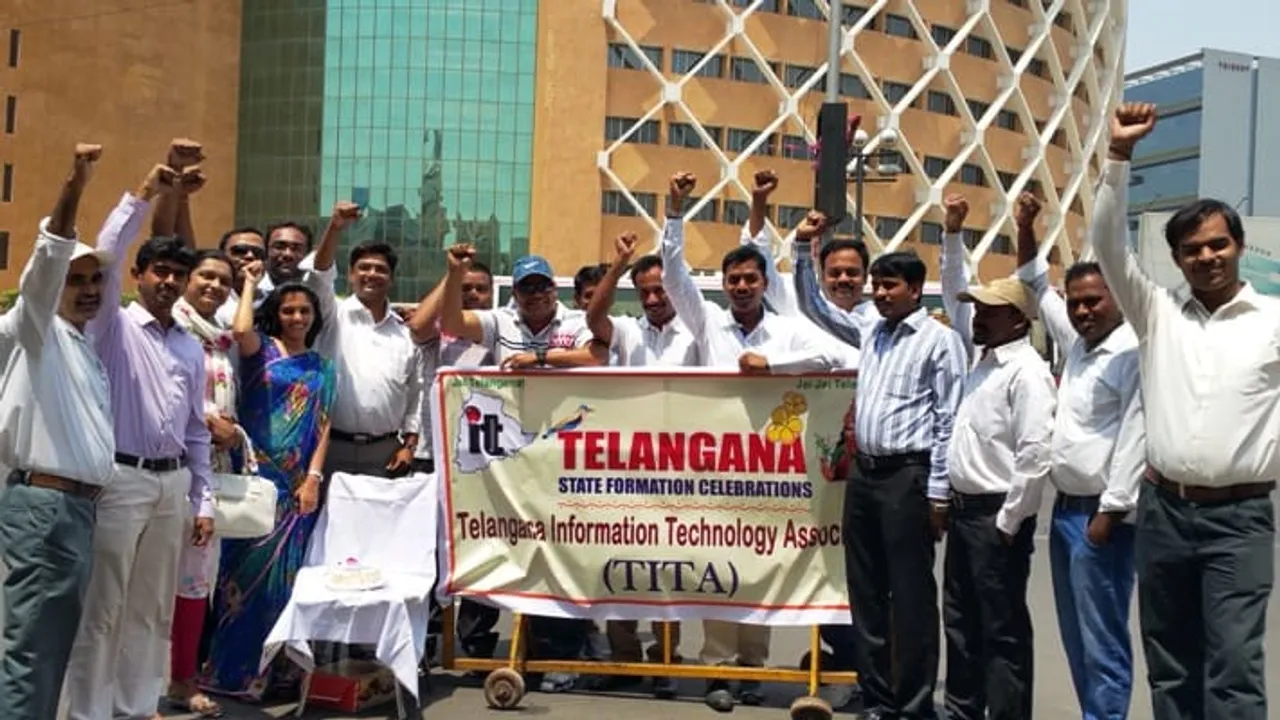 Telangana Information Technology Association (TITA) celebrated the first Telangana Formation Day at Cyber Towers with a large group of IT Professionals. A triumph rally was organized to pay rich tributes to Telangana Martyrs.
"TITA is very happy to celebrate the First Birthday of the 29th State of our Country, "Telangana". It's been one year, but the word 'New State' is fresh in our thoughts and action. The development projects undertaken by the new Government under the leadership of CM K. Chandrashekar Rao are appreciable", said Kumar Makthala, President of TITA.
The Telangana government has rolled out several policy initiatives to attract big IT giants in the state. Mission Kakatiya, Wi-Fi connectivity, MOU's with IT MNCs like Google and Microsoft are some of the major steps towards making Hyderabad as the key IT destination of the country.
Being a voice of IT fraternity in the state, TITA closely works with the government. The association has prepared an action plan on increasing employees share from Telangana region in the IT industry. TITA has expanded its Chapters in almost all the major IT Companies. Its 'TITA Telangana YUVA Nirmaan' program aims at increasing awareness among the youth and assist them to tap right career opportunities in the IT field.
"With its 'TITA Telangana YUVA Nirmaan' program, TITA is spreading awareness on Emerging Technologies and showing the methodologies of IT approach to thousands of graduates. We have reached Universities like Osmania University, JNTU Hyderabad, and many engineering colleges and created awareness on cutting edge technologies and importance of soft skills", said Makthala.
TITA also released 'TITA Women safety Calendars' on the occasion. TITA Vice President Ranapratap Bojjam, Corporate wing chair Vishnu, other office bearers and IT professionals participated in the celebrations.