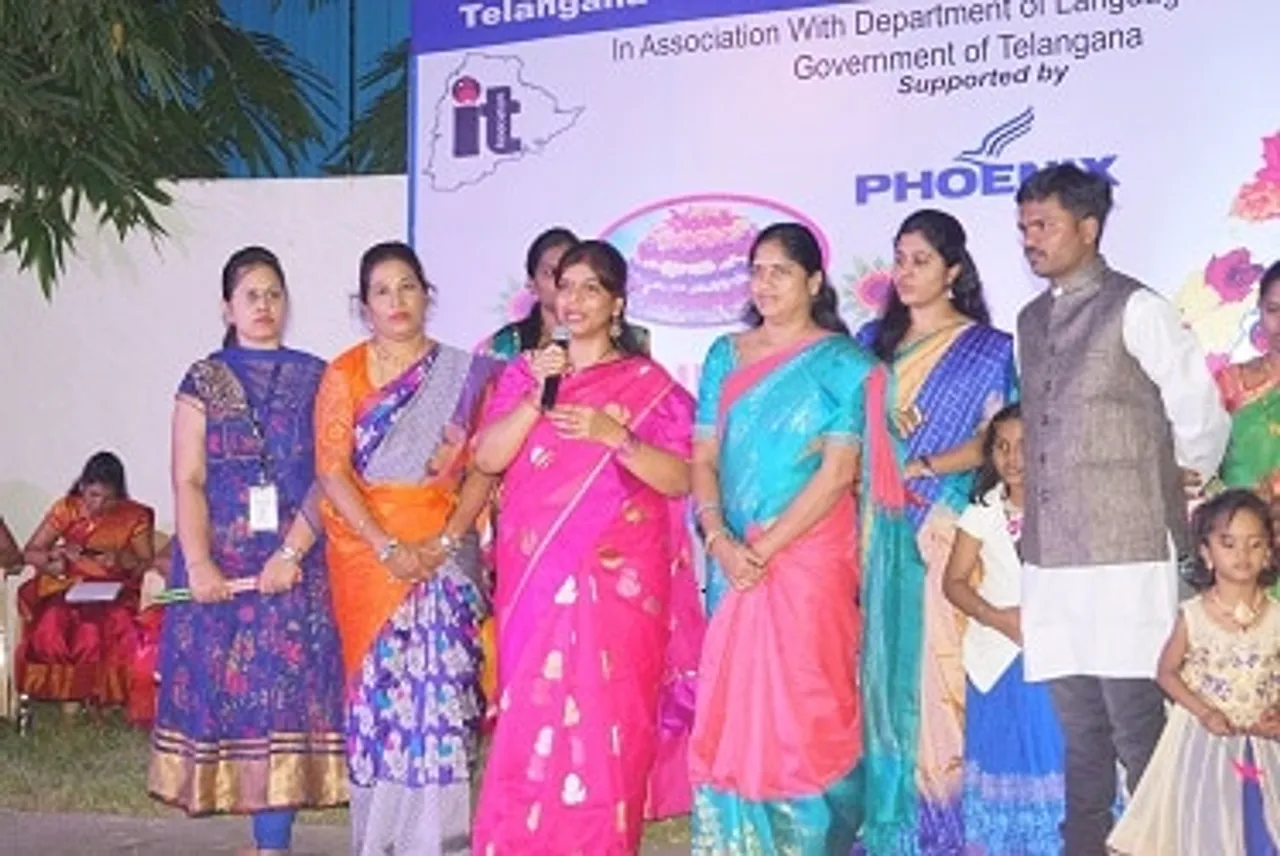 Dozens of enthusiasts attended in the Bathukamma festival organized by the Telangana Information Technology Association (TITA) on Wednesday at Phoenix Arena, Hitech City.
The exclusive Bathukamma celebrations for IT employees have been organized by the TITA every year in the IT corridor. Popular Telangana folk dancers, performers charged the atmosphere with their performances during the event.
Participants enjoyed the event along with their families as the Oggudollu, Perini, Women Oggudollu and other performances were the special attractions of this event.
Many dignitaries from various walks of life also attended the program. TSWRC chairman V Prakash, C Vithal and other important personalities were among the few who graced the occasion.
Bonthu Sridevi, the first lady of Hyderabad who attended as the chief guest at the event appreciated the cultural festival held by TITA. She said, "Organising Bathukamma festival in such a way and in a grand manner is a matter of commitment and zeal of presenting the Telangana cultural heritage among the IT professionals and others. It must be continued in the years to come."
TITA president Sundeep Kumar Makthala on this occasion said that the event was organized to keep the convention alive and give a proper representation to the state festival Bathukamma.
The uniqueness of this program is that it is largely participated by the IT professionals and it is organized in the heart of IT corridor every year, said Sundeep.
He said that it is the symbol of Telangana movement and TITA wanted to keep this alive by organizing it in a grand level. He said that the participation in the program increases every year.
The event has seen the Bathukamma play, performances by the Telangana folks and Dandiya in the last. TITA vice president Rana Pratap and other members from TITA also participated in the event.