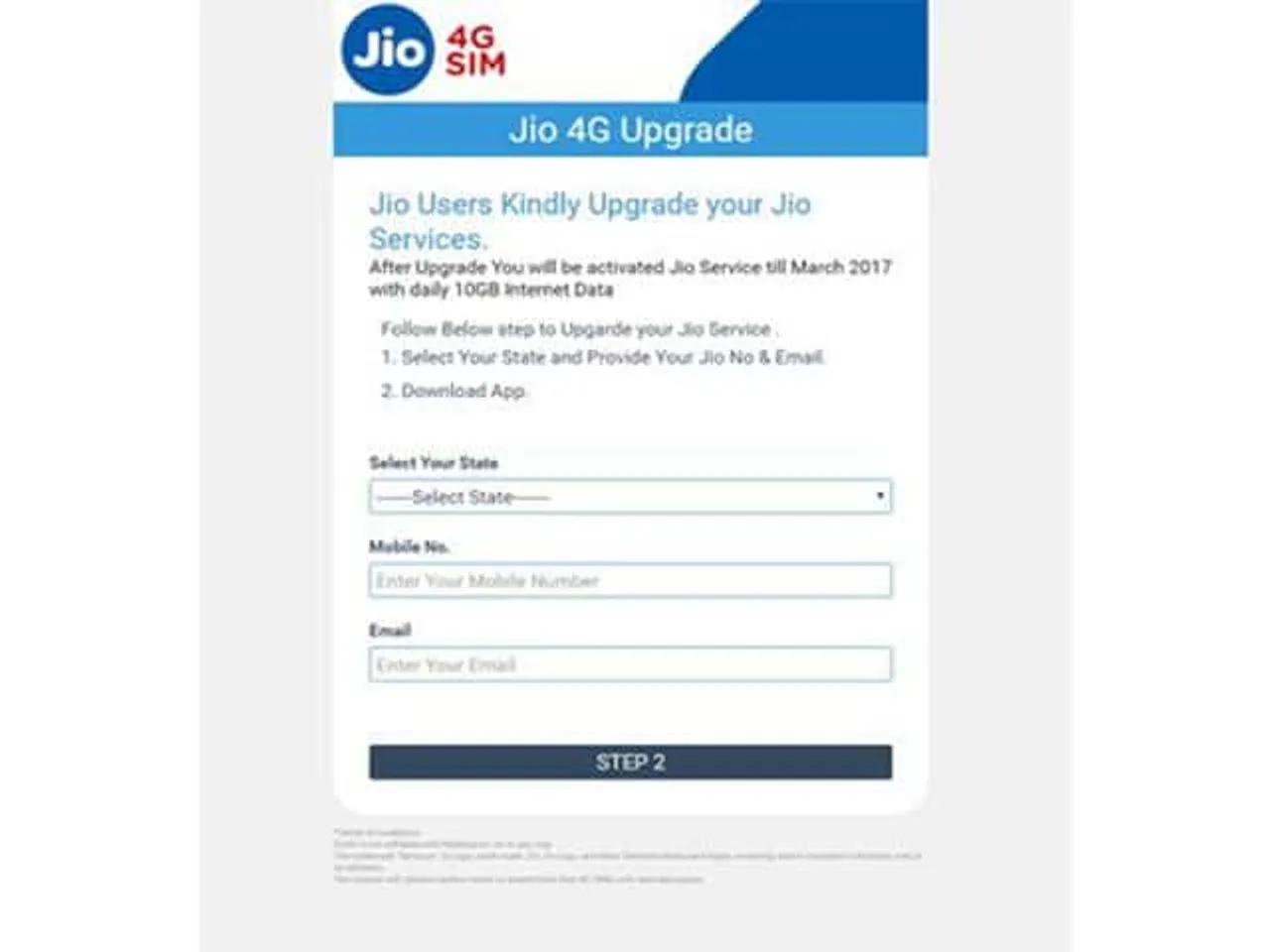 Did you too come across a message from Reliance Jio regarding an upgrade in daily download limit on its network? Beware, it's is not just a hoax but also a ploy from cybercriminals to extract your personal data.
The message, doing rounds on Facebook, tells Reliance Jio users to click on a link to upgrade their daily data limit to 10GB from 1GB. On clicking the link, it asks users for details like phone number, email address and more. In step 2, once the user has shared all the details, it tells them to: "Share this with your WhatsApp Groups so they can also Upgarde Jio Service" or "You need to share atleast 10 Whatsapp groups or friends to Upgarde Jio Service".
However, a cursory look at the link's url -- http://upgrade-jio4g.ml/ -- shows that it is a website trying to trick users to sign up for fake offers.
The terms and conditions given at the bottom of the page too mention that 'Go4G is not affiliated with Reliance or Jio in any way.' This means by signing up for the offer, users not only risk their personal data but also those of their friends if they share their WhatsApp and other details.
Late last year, Reliance Jio announced its 'Happy New Year' offer which is actually a new name for the company's inaugural 'Welcome offer' announced in September 2016. With the 'Happy New Year' offer, customers can enjoy its full bouquet of the company's free services till March 31, 2017.
However, under the 'Happy New Year' offer, the daily FUP limit for users has been brought down to 1GB from 4GB offered under the earlier 'Welcome Offer'. The company will reduce speeds to 128kbps once a user exhausts his 1GB limit on the 'Happy New Year' plan.
Reliance chairman Ambani said that this was done as some users misuse their free data privileges and clog the network for others.