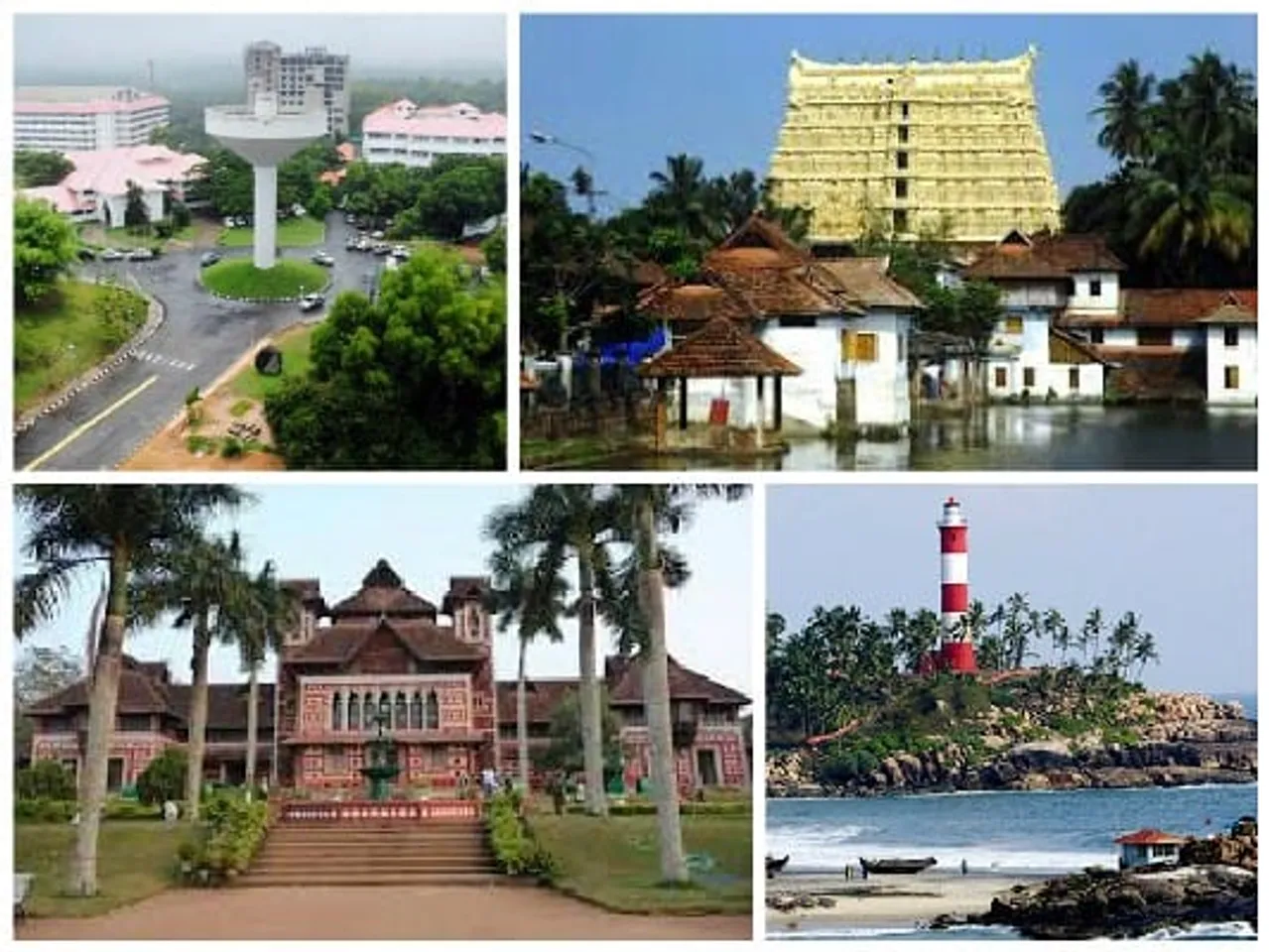 Best known for its scenic and undulating nature and warm hospitality, Thiruvananthapuram, also called as Trivandrum is one of the prominent cities in the state of Kerala. The rapid growth in IT, particularly in the software industry has transformed Thiruvananthapuram into the fourth hottest IT destination in India. The city has emerged as a fasted developing IT and commercial hub in recent years.
Strategic Importance
Thiruvananthapuram is a strategically very important city in Southern India. Being the largest city in extreme south, it is important for both military and civil aviation. It is the headquarters of the Southern Air Command (SAC) of the Indian Air Force. It also provides a key link in the movement of goods and passengers to and from southern parts of Tamil Nadu into Kerala, the state border being just 30 km from the city centre.
Growth of Commercial Sector
Thiruvananthapuram has witnessed expeditious growth in the industrial and commercial sector. With big industrial tycoons coming in, it has opened doors of opportunities to many small and medium scale industries. Thiruvananthapuram was listed as one of the top 10 cites in India on Vibrancy Index and Consumption Index by a study conducted by global financial services firm Morgan Stanley. The opening of many private television channels in the state made Thiruvananthapuram the home of several studios and related industries. Tourism has also contributed heavily to the economy of Thiruvananthapuram.
Center of Educational
Thiruvananthapuram is also a well known academic hub. The University of Kerala and the regional headquarters of Indira Gandhi National Open University (IGNOU) are situated here. There are many professional education colleges including fifteen engineering colleges, three medical colleges, three Ayurveda colleges, two Homeopathy colleges, six other medical related colleges, and two law colleges in the city and its suburbs.
Thiruvananthapuram is a home of several renowned Science and Research centres like University of Kerala, Indian Space Research Organisation (ISRO), Vikram Sarabhai Space Centre (VSSC), the Indian Institute of Space Science and Technology (IIST), the Indian Institute of Information Technology and Management, Kerala, Indian Institute of Science, Education and Research (IISER) etc.
Booming IT Industry
South India has played a vital role making India a leading IT software exporter in the world. Thiruvananthapuram can be called as a Silicon Valley of Kerala which contributes nearly 80 percent software export from the state. The city has ample human talent. Major chunk of highly qualified IT professionals in Kerala comes from Thiruvananthapuram. The establishment of the Technopark has further escalated growth of the software industry making Thiruvananthapuram the best 2nd tier metro with IT/ITES infrastructure. The Technopark is home to nearly 300 IT companies including some of the big giants like Oracle, Infosys, TCS, Tata Elxsi, IBS Software Services, NeST Software, SunTec Business Solutions etc.  It employs more than 40000 IT professionals.
Channel and challenges
The hardware industry too has marked consistent growth with presence of all major brands in the city. There are more than 100 resellers in Thiruvananthapuram. Like other regions, Online Sales have impacted businesses of offline channel partners. Apart from E Commerce, VAT is the major issue of concern which partners hope that might be resolved with GST coming in force soon.
Vinod Villapan, owner of Vetwin Technologies said, "E Commerce has severely impacted our business. There is a prolong demand to impose VAT on online business. Apart from that we also demand entry tax on goods sourced from other regions."
Vinod said that taxation would lead E Commerce companies to retrospect their discount policies and they would compel to rethink on their discount driven sales practices.
John G Kottara, owner of Cyber Corporation says the government and vendors need to take appropriate action to curb online menace.
All Kerala IT Dealers Association (AKITDA) is a prominent IT association in the city. The association through its active representations to the government time to time raises channel's concerns. The association is instrumental in raising channel's concerns at the same time it also gives recommendations in government's policy making.
Future prospects
Thiruvananthapuram has huge prospects for the growth of IT. At the same time the state government has shown positive signs to speed up IT infrastructure development projects that will further encourage IT players to set up their businesses in the city. The growth in IT would lead to overall growth and development of various stakeholders in the industry.
Thiruvananthapuram at a glance
IT Association: All Kerala IT Dealers Association
Number of partners: 100 Plus
Key Verticals: IT/ITES, Education, Government, Tourism
Major Brands: Kaspersky, Canon, HP, Dell, Lenovo
 Interview
Vinod Villapan, District Secretary of All Kerala IT Dealers Association
Apart from E Commerce, what are other matters of concern for resellers in Thiruvananthapuram?
Vinod Villapan: Thiruvananthapuram lacks exclusivity in terms of brands. There are too many players in the market hence, therefore, profit margins shrinking. On the other front, some of the vendors are directly reaching to end customers. Secondly, they have their own service centers. Vendors always claim that they do not support predatory pricing but they source their products on online platforms.
How are you taking up grievances of resellers with the government?
Vinod Villapan: We represent to IT and Finance department regularly and give several recommendations on their policy makings. We have successfully convinced the about Finance department the potential revenue loss by not taxing online sales. We are not against the online players but we demand parity in business.