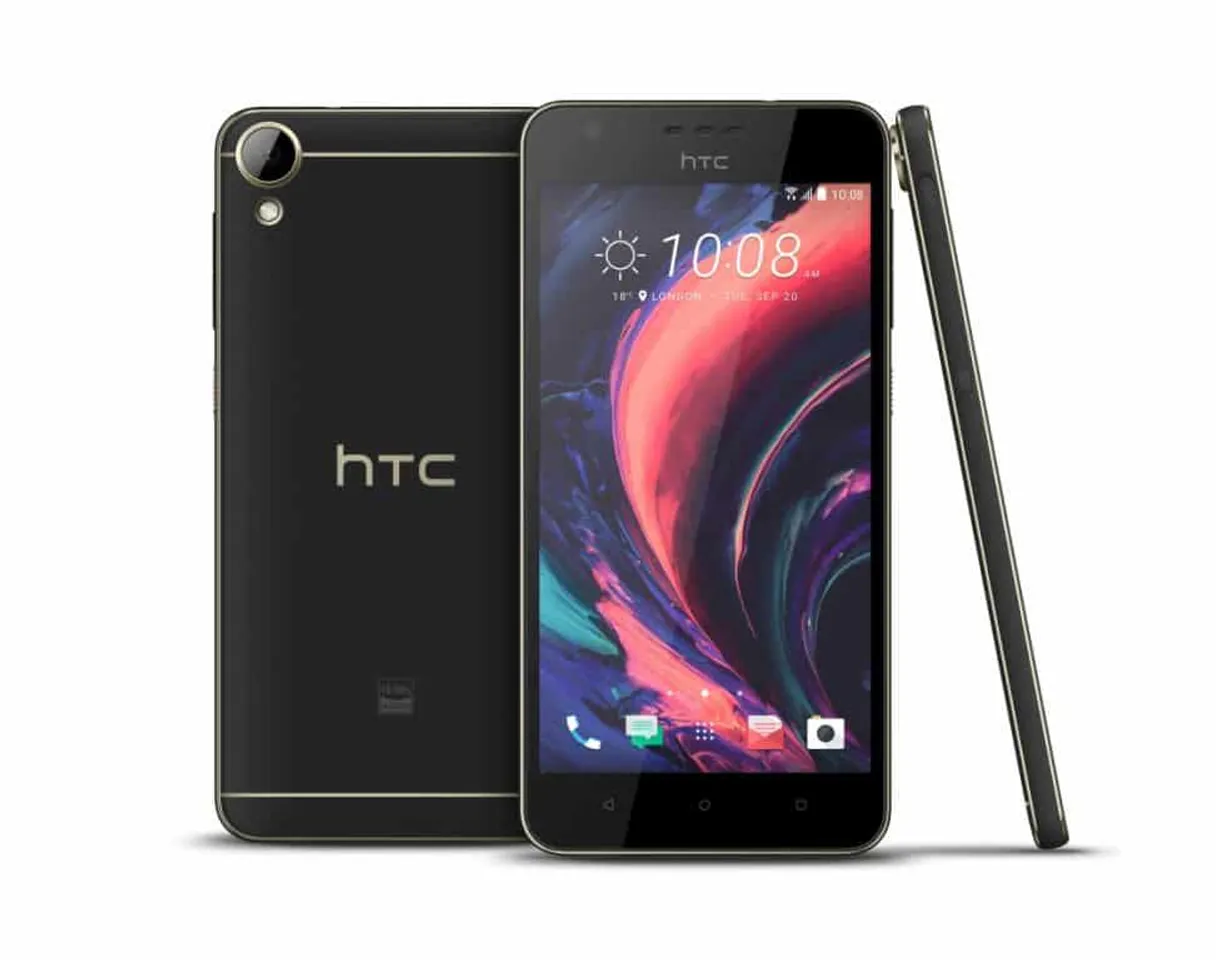 HTC Corporation, providers of mobile and virtual reality technology, recently unveiled the HTC Desire 10 lifestyle in India. The Desire 10 Lifestyle brings stunning design and flagship-level features to HTC's widely praised Desire family of smartphones along with the legendary HTC BoomSound Hi-Fi Edition, made popular on the flagship HTC 10, plus 24-bit Hi-Res audio that delivers powerful, crystal-clear audio performance on both the external speakers and headphones. The HTC Desire 10 Lifestyle will be available in India market beginning 30th September only on Amazon. in and HTC e-store at Rs 15, 990.
Inspired by the Art Deco movement in art and design, the HTC Desire 10 Lifestyle captures the spirit of luxury and modernism: bold, precise, geometric metallic lines – influenced by the same contours as the world-renowned HTC 10 – framed by elegant colors and sophisticated materials in a smartphone that inspires with alluring looks on the outside and powerful technology on the inside. Just as Art Deco evolved the art world's expectations of elegance and sophistication, the HTC Desire 10 evolves what you can expect from an HTC Desire.
"HTC's Desire line has always stood for fresh, youthful, and fashionable designs that are focused on delivering a great experience," said, Faisal Siddiqui, President- South Asia, HTC. "Today, our Desire line is about to make its biggest leap since the original Desire. Inspired by many of the same innovations that have made the flagship HTC 10 so popular, we're bringing these innovations to the Desire 10 Lifestyle, making it the most brilliant Desire ever. With a brand new, modern luxurious design inspired by the HTC 10 camera, and including features that outshine even some of the top flagship phones in the industry, the HTC Desire 10 Lifestyle will have you rethinking what to expect from an HTC Desire."
Bold and iconic new metallic contours
The HTC Desire 10 lifestyle has a stunning look, made to shine with a high-contrast metallic gold contour design that elegantly outlines and defines the smartphone's soft warm matte finish. This bold, polished outline distinctively wraps the edges of the device, encasing the HTC Desire 10 lifestyle's 5.5" HD (720p) screen, and contrasting with the eye-catching body in two distinct color themes: Stone Black and Polar White.
Awesome, flagship-level sound
Fans of the world-famous HTC BoomSound Hi-Fi Edition in HTC 10 will love the HTC Desire 10 lifestyle. Featuring High-Res audio support, the HTC Desire 10 lifestyle plays your favorite music, movies, and games with awesome, crystal-clear, high-resolution sound quality through stereo external speakers or to your headphones with a powerful, built-in amplifier that has to be heard to be believed. There is simply no better sounding smartphone in the world. With thundering bass and thrilling treble, the HTC Desire 10 lifestyle will keep your sound rocking with incredible intensity throughout the day.
The HTC Desire 10 lifestyle shares the same unparalleled personalization as HTC 10. Built upon the latest version of HTC Sense, the Desire 10 Lifestyle is fully customizable to your unique personality. HTC Freestyle Layout frees you from an onscreen grid and lets you get creative. Drag icons, stickers and widgets anywhere. Layer them, overlap them, group them and more. You can even link stickers to apps, and get rid of onscreen icons entirely. The home screen is yours – use it your way. Express yourself further with HTC Themes, giving you access to thousands of professional looking themes, each with its own icons, background, sounds and more.
The HTC Desire 10 lifestyle offers up to 3GB of RAM and 32GB1 storage space, so no matter which model you choose, you can load up on photos, videos, movies, games and more. And if that's still not enough, the phone offers SD card support for up to 2TB of expandable memory.
Powering all these photos, games, and more is a blazing quad-core professor in Desire 10 lifestyle, keeping everything running smoothly. Even at these speeds, battery is never an issue, either, with a 2,700mAh battery in Desire 10 lifestyle to keep you snapping photos, surfing the web, and having many hours of fun between charges.