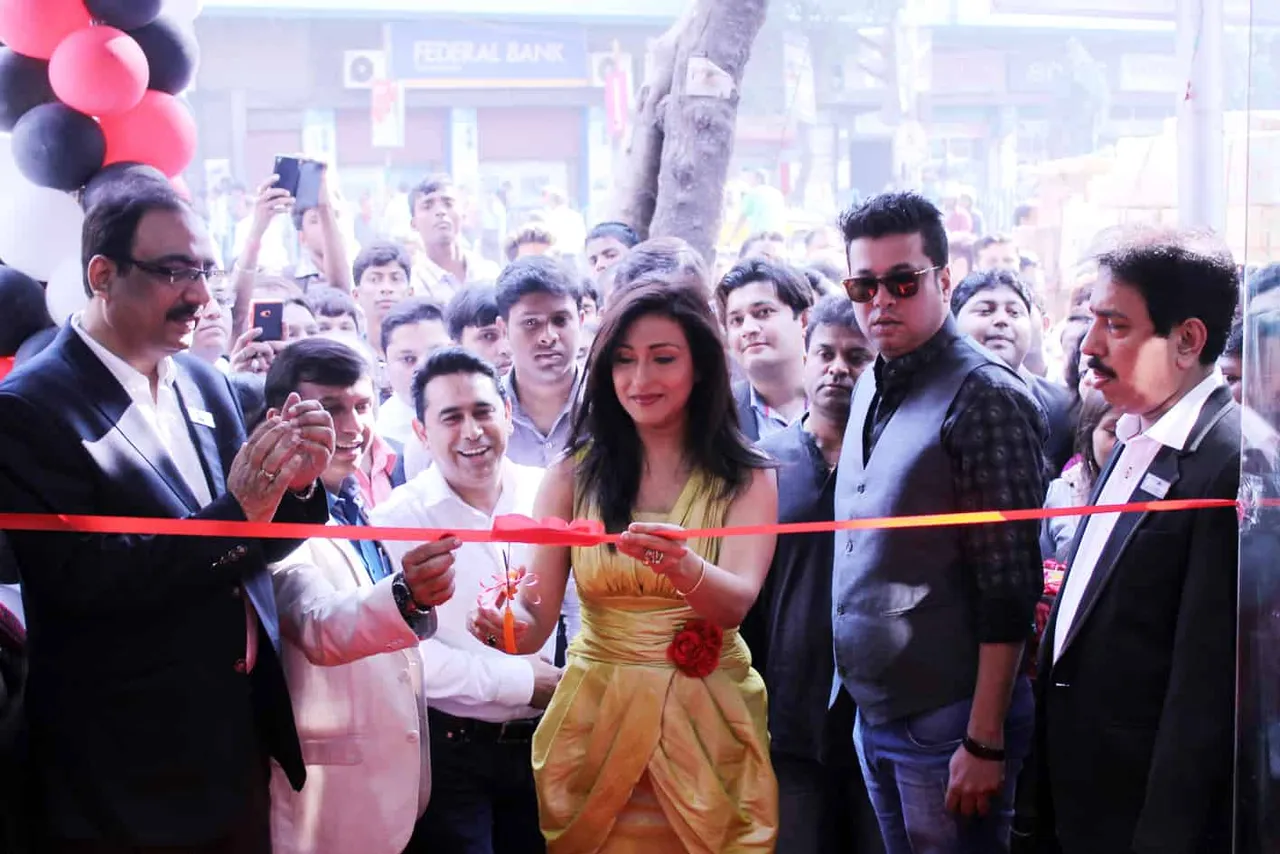 1st February 2016 marked an epochal day when reigning and gracious superstar Rituparna Sengupta in presence of august guests inaugurated its completely overhauled and dynamic retail outlet at 23, Chittaranjan Avenue Kolkata  encompassing bigger floor space with its splendorous look and world class interiors, incorporating the latest technology.
The Grand Showroom in the best in IT Industry in City, stock with latest gadgets, IT Hardware, Telecom, Peripherals and Accessories, gracefully displayed to offer an exotic experience and satisfaction to its customer with a world class buying experience together with exciting offers and assured gifts with every purchases.
The Superstar was wowed by the plethora of elegant display and fantastic interior design of the showroom. The event marks the beginning of "20th Grand Anniversary Celebrations" It is a life time opportunity to grab and own the latest "Unput-Downable" equipment's and technology.