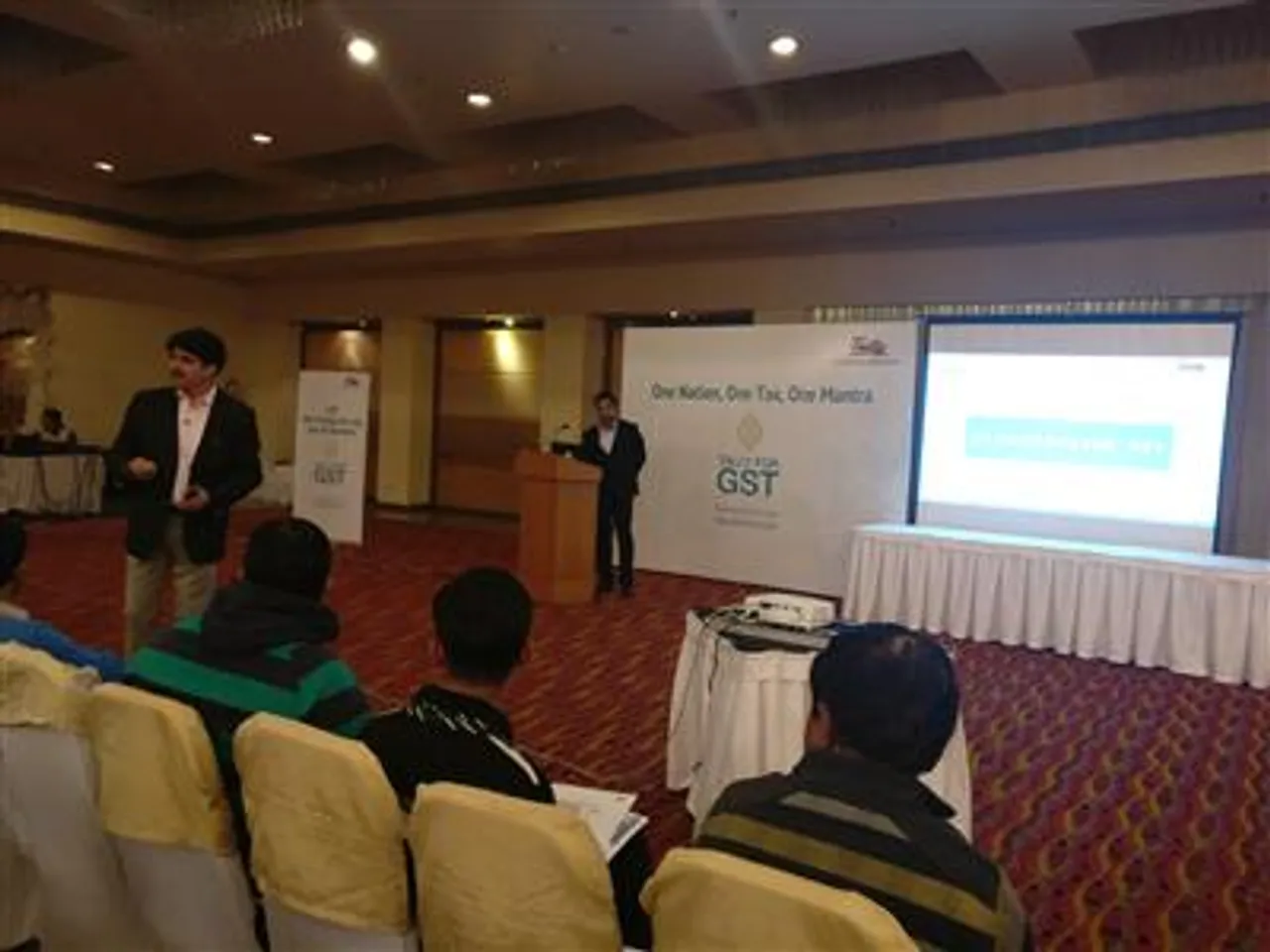 Tally Solutionshas been at the forefront of spreading awareness on GST to the business community and preparing them for the transition to the new tax regime.
To garner maximum reach, Tally has also tied up with several industry and trade bodies like CAIT, FAIDA, ASSOCHAM, CII, FICCI, FKCCI among others in their bid to reach out to as many businesses as possible and educate them on GST. Tally so far has successfully conducted 5000 events across the country working closely with our 20000+ partner network and has reached out to more than 1.5 lakh businesses.
Speaking on the GST Awareness Drive, Mr. Tejas Goenka - Executive Director at Tally Solutions said, "With more than 80% of SMEs in the country using our software, we have taken it upon ourselves to help them transition to the new tax regime. Several of our customers have reached out to us in the past few months wanting us to educate and train them on GST. This is exactly what our events are doing and we have gone beyond our customers to businesses across the board including distributors and principal companies."
He further adds, "In due course of time, we will be launching our GST ready product which will help both our existing customers as well as other businesses who fall under the GST net to manage their accounting and compliance in a seamless manner. However, the on-ground feedback suggests that there is a lot more to be done for educating businesses and much of our effort over the next few months will be directed towards conducting more events and work with the Chartered accountants and STPs in helping the country transition to GST smoothly."
Tally has also launched an exclusive blog on GST (blogs.tallysolutions.com) which demystifies GST and explains the various processes, procedures and realities that GST will bring with it. The blog has got more than 1.7 million page views already.This was followed by amobile app on GST (Tally for GST App available on the Playstore and Appstore) as a pocket guide on GST for businesses. The app has got more than 90000 downloads so far.
Tally is also closely working with the Chartered Accountants community underlining their critical role in helping the country transition to GST. To facilitate conversations, Tally has also built an online forum (communities.tallysolutions.com) which hosts discussions between CAs on GST and articles on GST written by eminent CAs. The community has not only proved beneficial to the CA community but businesses at large from an awareness perspective.