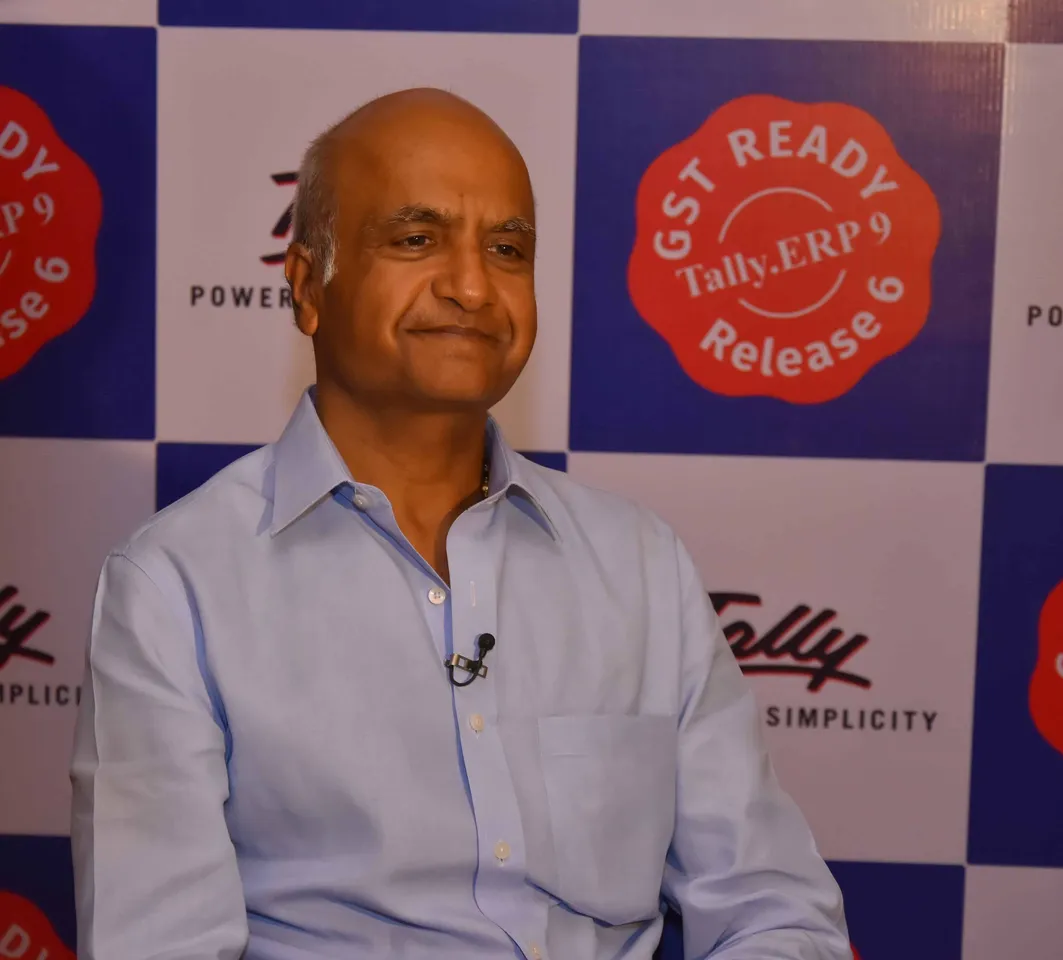 Tally Solutions has announced the launch of Tally.ERP 9 Release 6,its GST ready accounting and compliance software. A beta version of the software is available to download for free at www.tallysolutions.com/gst for users to experience the product. The product promises technology that will make the lives of business owners worry-free in the wake of GST with its unique simplicity, blazing fast speed and pin-point accuracy. The product will be free for existing customers provided they have a valid subscription. For new users, the cost will be INR 18,000+applicable taxes for a single user edition and INR 54,000+applicable taxes for an unlimited multi-user edition (same as current rates).
Tally has been working extensively across the country in helping people get GST ready through awareness events pan-India. As a next step in this journey, Tally.ERP 9 Release 6 has been designed, developed and delivered as a simplistic means for businesses to comply with GST. The company will now work towards making adoption of its GST ready software simple and easy. They will organize "Upgrade your Tally" camps across the country, facilitate remote upgrade through their extensive 20,000+ partner network, and will also publish simple DIY documents to promote self-service on their site www.tallysolutions.com/gst. The company will also be working with Reliance Jio and HDFC bank to increase outreach and help businesses implement the new version of the product. Tally is already working on a fully connected GST solution in conjunction with GSTN, which will further simplify the lives of business people.
Speaking at the launch, Bharat Goenka, Managing Director, Tally Solutions, said "There are around 4-5 million GST registered companies who maintain their books of accounts on Tally. We understand that all of them and other businesses in the country are anxious and concerned about the implications of this revolutionary tax regime. We are, therefore, shouldering the responsibility to make the impending transition smooth and easy for them. Tally.ERP 9 Release 6 is our first offering for businesses which will solve for their immediate requirements. As laws and procedures mature, and GSTN makes their APIs available, we will continue to deliver solutions which will make GST compliance simple and convenient for them. We are committed to walking the GST journey with businesses in the country and supporting them every step of the way."
The company along with its 20000+ strong partner network has already conducted more than 5000 GST events across the country. It has tied up with associations like CAIT, FAIDA, ASSOCHAM, CII and principal companies for the same and reached out to more than 2 lakh businesses already. Tally also launched an exclusive blog (blogs.tallysolutions.com) and mobile app (Tally for GST) to demystify and simplify GST. In order to help businesses who are currently maintaining books manually to automate in the GST era, the company recently launched Biz Guru in association with Acer India and CAIT. Biz Guru is a one stop plug and play accounting and GST compliance solution. They intend to continue these initiatives and drive several more activities to help the business community with GST.