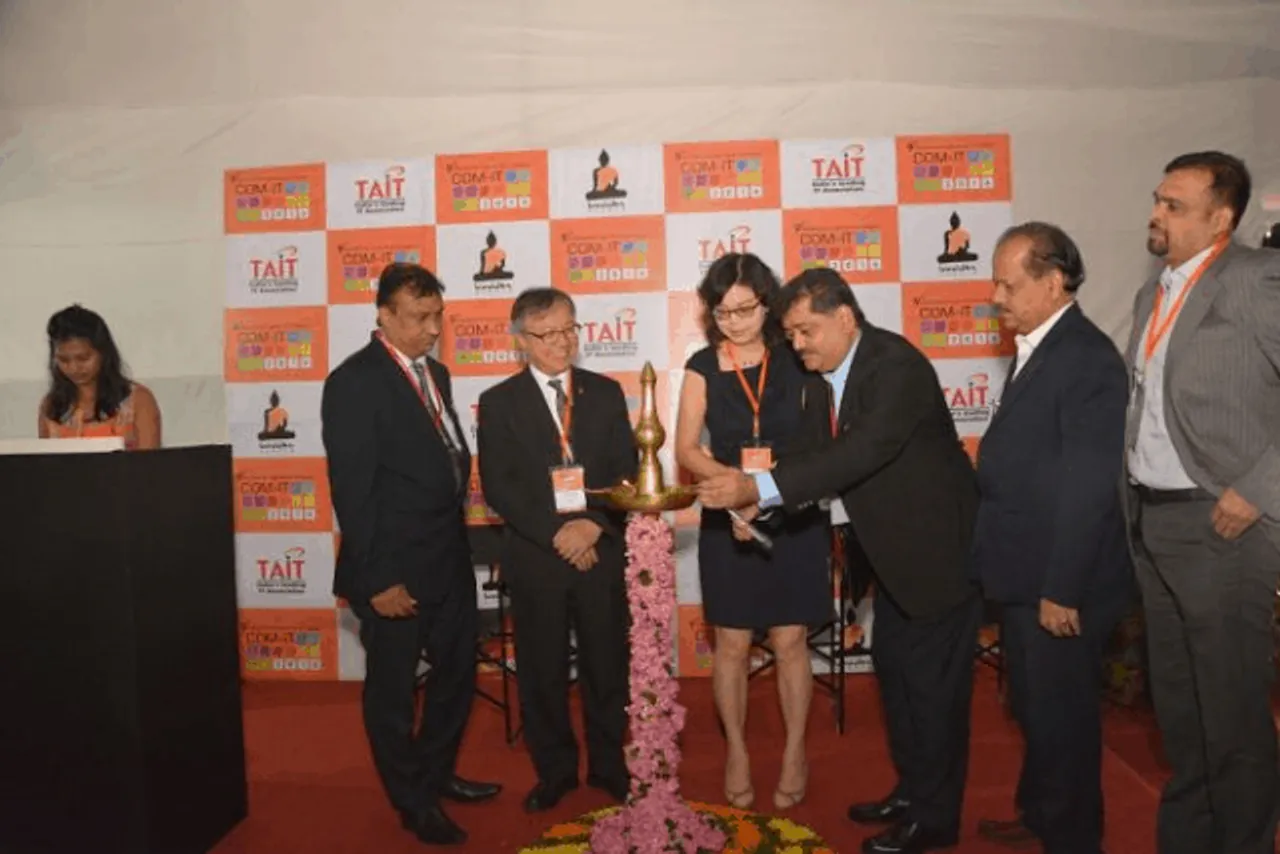 The COMM IT Expo could not have been held at a more timely juncture. With the industry abuzz with announcements about the next iteration of gadgets, system on chips, ultrathin portables and storage solutions among other things; the exhibition was an ostentatious spectacle for the country's booming IT industry. The ninth edition of the IT Expo organized by Trade Association of Information Technology (TAIT) was concluded in great enthusiasm on Friday, 30th September, 2016, at the Bombay Exhibition Centre in Mumbai.
In light of India aiming to boost its manufacturing prowess and focusing on international collaborations, a special surprise was the Taiwanese delegation that had arrived to showcase their products.
Yih Jyh Kang, executive director, exhibition department, Taiwan External Trade Development Council, said at the opening ceremon, "We are looking at this as a platform to increase the collaboration between India and Taiwan. Since India is a software hub with an emerging manufacturing sector and Taiwan is a key manufacturer for ICT components there are several areas where organizations from both countries can leverage their strengths. India's software expertise and Taiwan's hardware edge can open up new areas of opportunity. It shall accelerate the pace of innovation in the technology sector. Since venture capitalists and manufacturers can then invest in promising new technologies through such platforms."
The COMM IT exhibition was also a platform for manufacturers and vendors to showcase their products. Everything from virtual reality headsets, printers to ultra thin portables were on display.
Harshad Tank, Associate Vice President, RDP, asserted his views on COMM IT as a platform, "We are a new company and this is only the second time that we are participating. For us, the platform provides a much needed Insight into various value added companies, vendors who take part consistently. This is the right platform where we can learn about computer peripherals, especially hardware and software. We have around seven products on offer here. "
Undoubtedly, as COMM IT continues to evolve, it shall attract increasing attention from the industry virtuoso's and help vendors reach new markets including international ones.