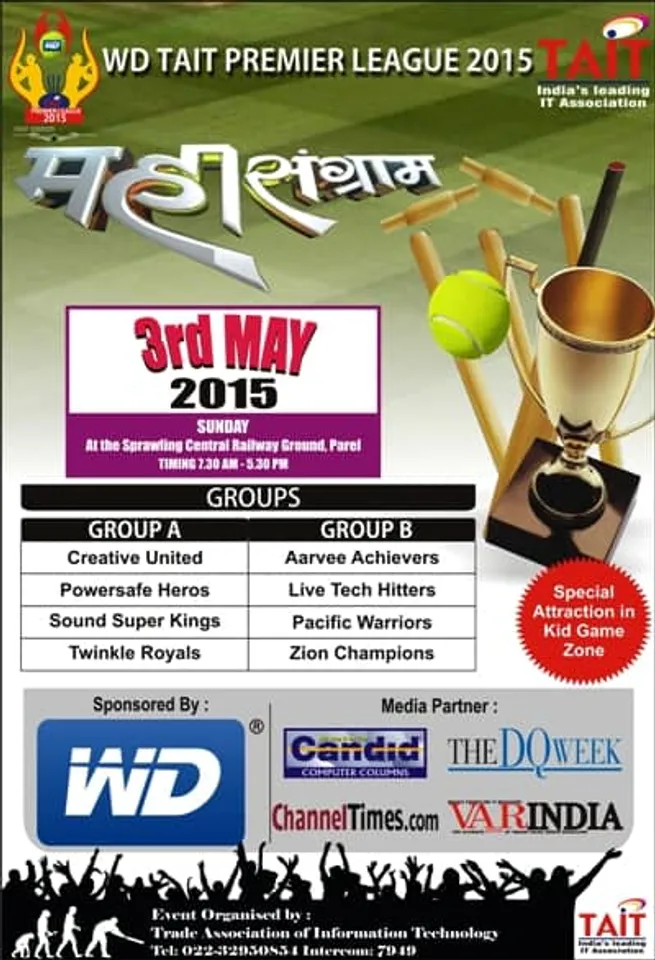 Mumbai based Trade Association of Information Technology (TAIT) has organised TAIT Premier League on Sunday, 3rd April, 2015. The event aims to facilitate networking among partners and vendors and create cordial relations among them.
K R Chaube, president of TAIT said, "This is a very uniquely designed format in encouraging participation from various quarters. Team owners will have an opportunity to engage their staff, TAIT members will also be able participate in these teams."
There are eight teams participating in the tournament which are divided into two groups. The teams include Abacus Peripherals Pvt. Ltd., Aarvee Computers, Live Tech, Kunhar Peripherals Pvt. Ltd., Creative Peripherals & Distribution Pvt. Ltd., Sound Solutions, Twinkle Systems and Pacific Infotech Pvt. Ltd.
The event has been sponsored by Western Digital and will be held at Central Railway Ground, Opp. ITC Ground Central, Dr. Babasaheb  Ambedkar Road, Parel- E, Mumbai-400012.