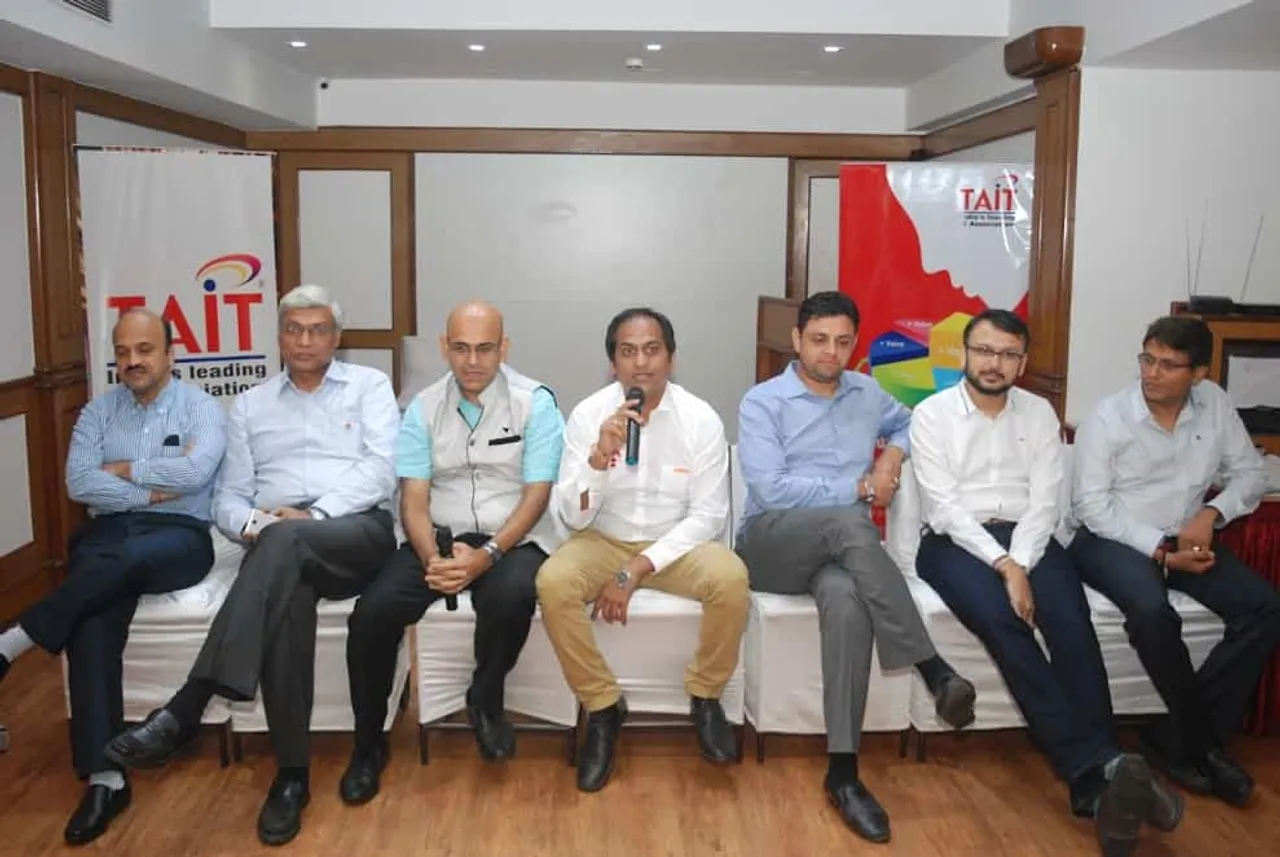 TAIT has come out with a new program called 'Market Adda' in Mumbai that provides an open forum to Channel Community to share the problems and possible solutions with minimal moderation. The first edition conducted in August on a pilot basis was successful. Subsequently, feedback from participants about the improvement was collected and collated. Now TAIT wants to roll out the same as a quarterly event incorporating the necessary changes expressed by panellists and participants.
Conceived by Rushabh Shah the outgoing president of TAIT, this event was well received and appreciated by all the board members, panellists and participants.
Seizing the opportunities and dealing with disruptions were the main focus of the first edition.
Next editions will focus on
current challenges, upcoming opportunities, vendor issues, profitability and margins, disruptive technologies and business readiness to cope with the same
Outgoing president Rushabh Shah said, "Channel Community is increasingly looking up to TAIT to play a pole position in recognizing business trends, technology horizon, challenges faced by the channel community etc and provide a platform for collaborative discussion and collective possible solutions. Forums like 'Market Adda' fulfil that need. There is also scope to scale this up for deep dive discussions or make it broad-based common denominator kind of problems."
First edition was explored by more than 7 companies who are explorers in nature and expressed the view that attendance would only increase for the upcoming editions.
Following were the panellists for the inaugural session.
Chetan Timbadia - DC infotech
Tejas Sheth  - Apical
Vinod Vanigota - Chipcom  Traders
Mukesh Mehta - Orno Computers
Pramod Dalmia - Spur Electronics
Sunil Tahirani - Sound Solutions
Viren Bavishi - Saphire Micro
Session was moderated by Rushabh Shah