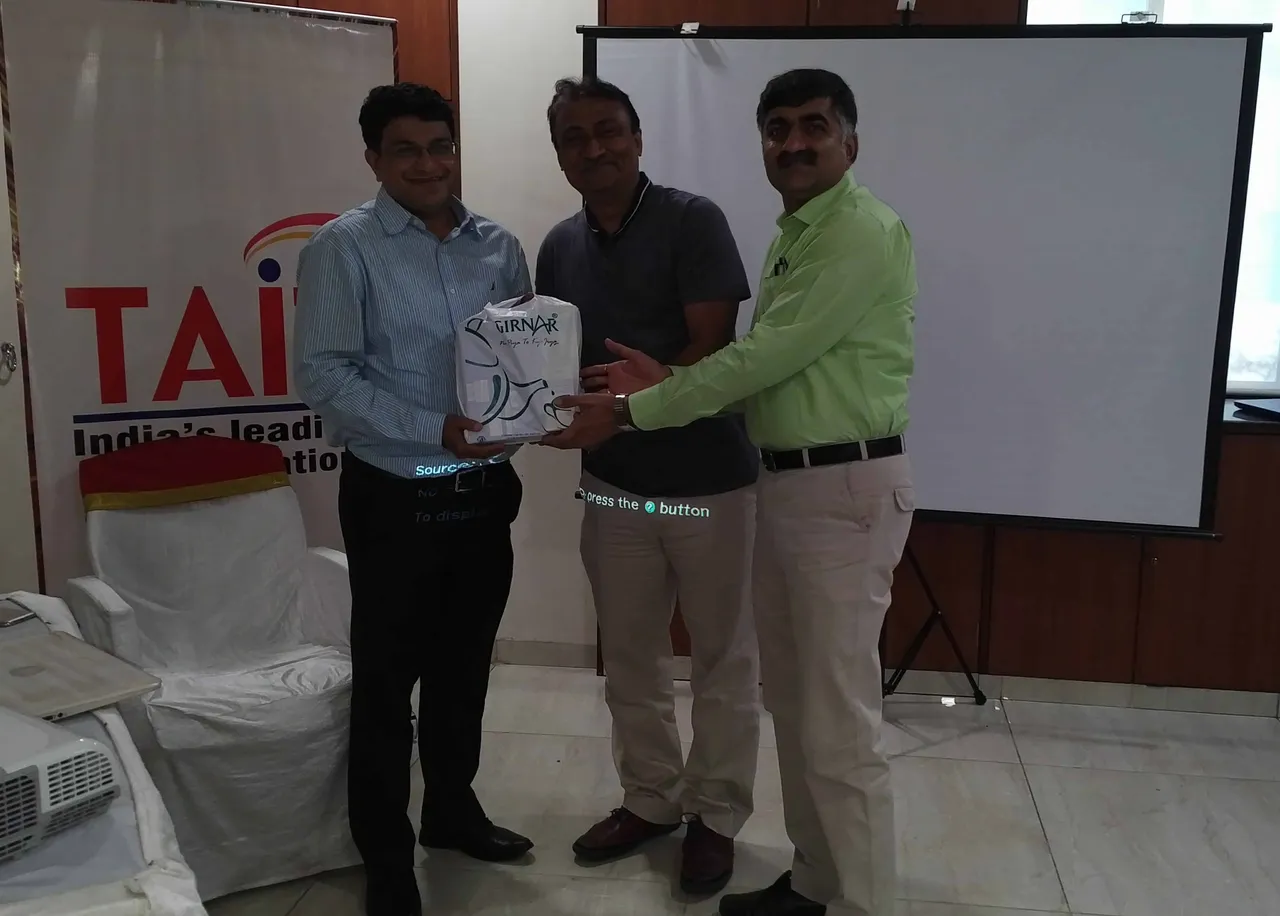 In today's globalised business environment, there are ample ways for Small and Medium Enterprises (SMEs) to spur productivity and growth through various tried and tested technologies. As the global economy rushes towards increased automation and digitization, a better technology is considered one of the most important components to accelerating business growth among SMEs.
According to studies, cloud technology helps organisations boost operational efficiency with cost effectiveness; moving to cloud infrastructure makes organisations grow up to 26% faster and become up to 21% more profitable. Organisations working with demanding business partners in a fast changing market should have the right essential tools to build an internal working network for operational efficiency with mobile access across devices to enable efficient and productive collaboration among employees.
In this backdrop, Mumbai-based premier association of IT companies, Trade Association of Information Technology (TAIT) organised a TAIT Paathshaala workshop for members on optimum use of Gmail and Google Suite. The session was conducted by Shailesh Bhimani, Google Apps Sales & Deployment Specialist.
"Talking about the new generation technologies available today, network computing and cloud computing have many advantages to offer SMEs. For instance, adopting the Google suite can help to make work more streamlined by real-time sharing of documents, project plans, sales and financial accounting data, product pictures and videos and much more. This helps to strengthen SME organisations by allowing teams to work together, irrespective of their geographical locations and the devices that they use,"said Shailesh Bhimani, Google Apps Sales & Deployment Specialist.
Using Gmail Effectively
Elaborating on Gmail Bhimani said, "There is no concept of deleting email messages, everything resides in the 'All Mails' folder and one can create 'smart' labels like social, promotions and updates." Bhimani further explained to members, "Google products do not work on the principle of 'sorting', but on 'searching'." He explained the new features such as canned responses, that is, if a user needs to send similar email responses out to a number of people, he/she could use a Google Labs feature called 'Canned Responses'. This feature allows the user to save an email as a canned response and use it over and over again without needing to copy and paste into a new window.
A user can 'Undo' sent mails, use Gmail Offline to view the last thirteen days' mails and star mails to indicate 'urgency' when there is no internet connection available. We can make decisions faster, face to face by using shared calendars to see when others are available and schedule meetings with automatic email invites. With one click, turn your meeting into a video conference from any camera-enabled computer, phone, or tablet. Share your screen to review your work as a team, and make decisions on the spot.
Google Drive allows files to be stored in a common repository with secure access from a personal computer, smartphone, or tablet. The feature allows sending invites to others to view, download or edit files and collaborate on any project without sharing attachments through email. File updates are automatically saved and stored in Google Drive, so all designated team members can have access to the latest version.
Google Login helps to protect company data with security options like 'two-step verification' and 'single sign-on', and allows management via mobile apps to keep your emails and data files safe in case of a lost device or employee turnover.
Email messages and Google Talk chats can be archived, and a user can control how long they are retained. Security settings can be easily configured from a centralised administration console, and in case support is required, Google Support can be called or emailed for help 24/7.
Concluding the session, Bhimani strongly advocated that all TAIT members companies and their teams "GO GOOGLE." Viren Bavishi, Director, TAIT said, "Google's G Suite is big. With Gmail and all the supporting applications, accessing your work is easier with one login. As G Suite runs online, everything gets continually backed up and is available on any computer with an internet connection, and also instantly shareable."
Rushabh Shah, President, TAIT said, "G Suite is a compelling product for SMEs. It is fast and works on a wide range of devices and is easier to use and administer. Providing the right tools to an organisation's team to collaborate helps them to create and compete in new ways."