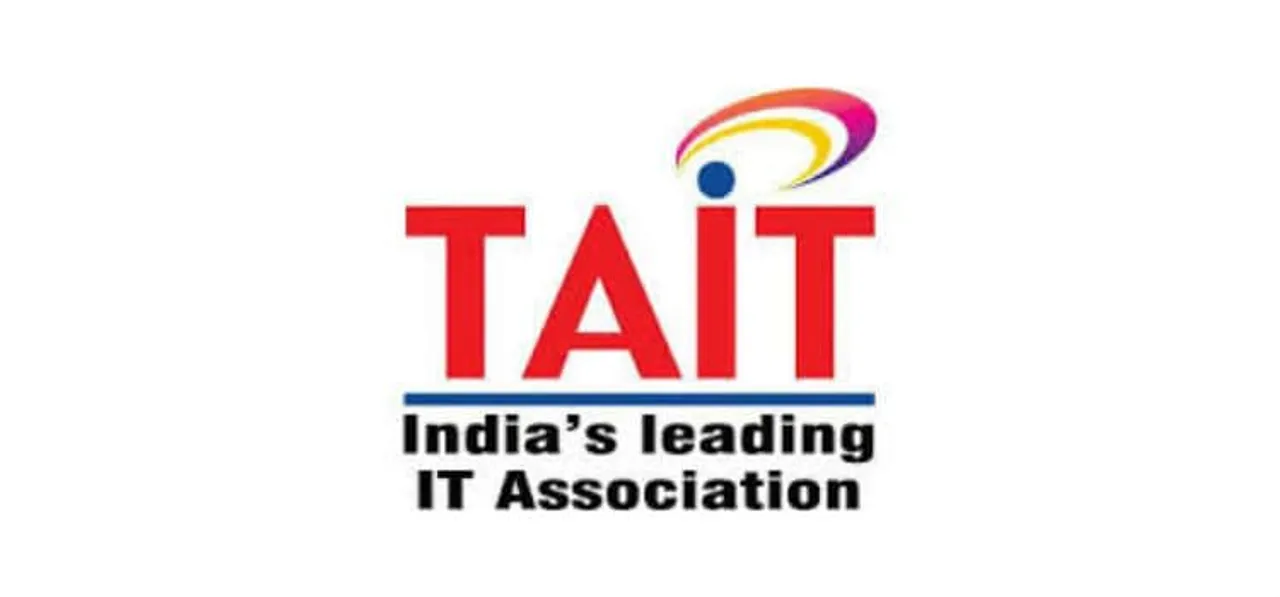 The Trade Association Information Technology (TAIT),  hosted an insightful session on how Mindfulness can help improve the quality of Professional and Personal lives for modern entrepreneurs and corporates. The Session was hosted by renowned Mindfulness Coach, Stress Release Expert and Meditation Facilitator,  Alok Taunk, Co-Founder, Eastern Mindfulness. The evening also packed in a valuable presentation on Credit and Receivables Management by  Suresh Khairwar, Principal Officer, IRCI
The evening began with an introductory session by  Khairwar on the need for a structured framework to manage credit and track receivables. He highlighted the current lack of order in the way Indian entrepreneurs, especially SME's, deal with state of uncertainty and offer suffer losses due to lack of timely action. Sharing further insights into managing these crisis,  Khairwar Discussed the Credit Insurance Plans, and various benefits and features of the plan, including a Credit rating/ Buyer review for the entrepreneur, before entering the deal with the client.
While speaking about the significance of a structured Credit and Receivables Management system for entrepreneurs, he said "While India has witnessed a huge entrepreneurial revolution in the last decade with funding and investments from government and private entities, there is a flow of money into the business but there is no clear structure yet to recover that money in a timely and structured manner.
Next up was the session on mindfulness, which was the highlight of the evening. Excellence coach and meditation facilitator, Alok Taunk began the session with a simple understanding of the mind and emotions and how they can impact our daily life – our decisions, interpersonal relationships, professional success/ failures and largely, physical, mental, and emotional health. Explaining the correlation between an emotion, a state of mind, resulting behavior and the final results,  Taunk highlighted the significance of practicing  'mindfulness' in each of the above so as to achieve desired results.
Further,  Taunk, shared insights into taking transforming all decisions and reactions into positive acts through mindful self-questioning. These insights were also supported with short 'mindfulness' and 'visualisation' exercise that left the audience feeling relaxed, blissful, and surprisingly positive! Sharing his thoughts on the 'Mindfulness' initiative and the need to facilitate this for corporate and entrepreneurs, Taunk said, "Today, a common man faces multiple stressors – stress from spouse, boss, child, team members, extended family, neighbours, economical stressors, and stressors due to personal or professional challenges. But the format in which our body reacts to these is the same, which has resulted in the explosion of stress related lifestyle diseases like diabetes, High BP, cardiac and metabolic problems. We founded 'Eastern Mindfulness' with the aim of to provide people with a scientific, secular and structured program to handle these stressors as well as to improve their day to day life experiences through simple 'mindfulness' exercises, eventually assisting them to transform their lives through positivity and awareness. Today, in this tech enabled world, we are surrounded by efficient personal gadgets but we have forgotten to connect with and make optimum use of our own potential. Through workshops and trainings, we offer corporate, entrepreneurs, housewives, students, professionals and children, a tangible structure to build a more positive and fulfilling life. We believe mindful people make mindful teams and mindful teams make mindful organisations!"
Speaking about the significance of the knowledge series,  Samir Parekh, President, TAIT said, "In continuation of our efforts to Improve the business acumen as well as personal life of our members, we arranged two very important sessions today. Both the subjects were very well appreciated by all the members. As resolved, we will continue conducting such Knowledge series sessions on various subjects." Highlighting TAIT's future endeavours,  Viren Bavishi, General Secretary, TAIT, added, "We believe in continuous engagement with our members and have a series of events lined up in the coming months. In January we have the highly anticipated mega event, -the CP Plus TAIT IT Cup, that is set to bring all the Members to Police Gymkhana Ground for a Day-and-Night tournament, spread over 6 days. All Major IT Brands are participating in the same. The event is designed to ensure all Members will have a great time networking with other members and Vendors."