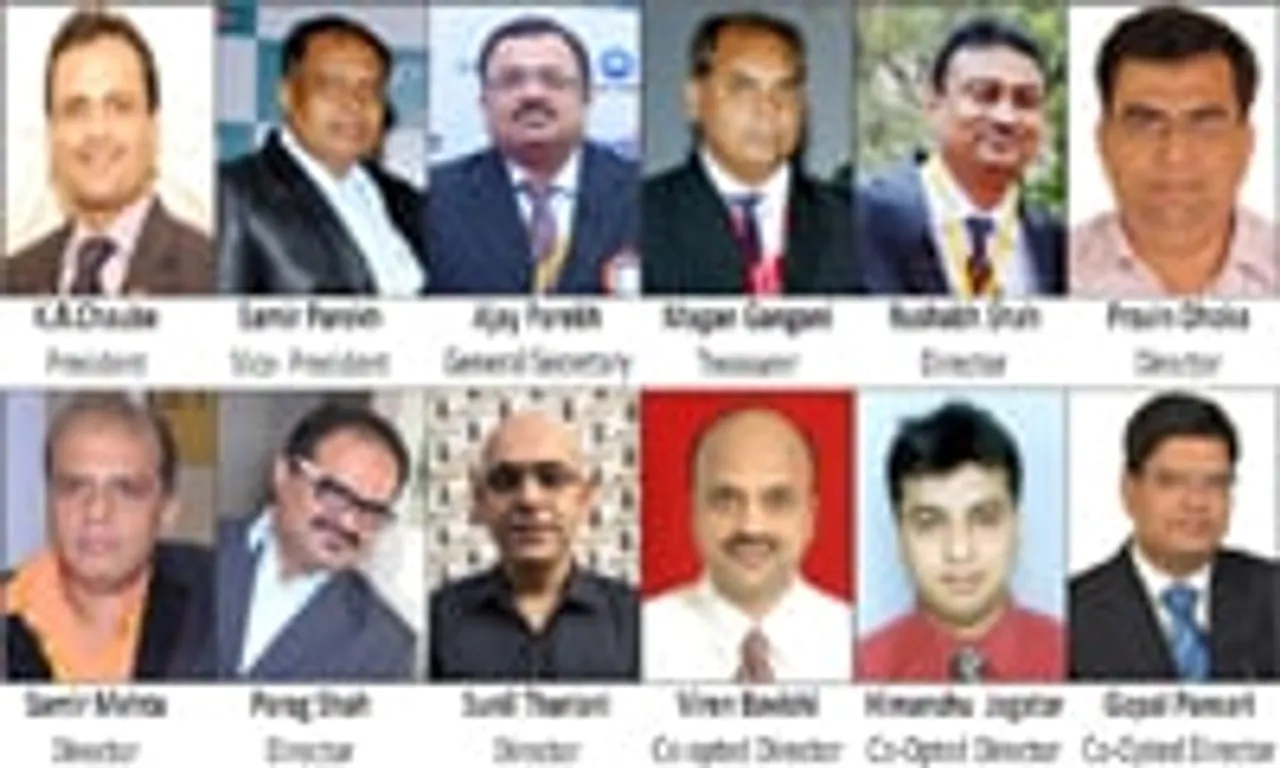 Mumbai based Trade Association of Information Technology (TAIT) recently concluded its annual general meeting and has appointed a new committee.
KR Chaube of Techlink Infoware was elected as President while Samir Parekh from Brainpoint Computer Consultancy has been elected as Vice President.  Ajay Parekh of ShreeMaat Computers was elected as general secretary.
In addition to this, other committee members are as follows
Sr.No.
Company Name
Director's Name
Post

 

1.
Techlink Infoware Pvt. Ltd.
 K.R.Chaube
President
2.
Brainpoint Computer Consultancy
 Samir Parekh
Vice-President
3.
ShreeMaat Computers
Ajay Parekh
General Secretary
4.
Newtrack Computers Pvt. Ltd.
Magan Gangani
Treasurer
5.
Graham Information Systems Pvt.Ltd
 Rushabh Shah
Director
6.
Ortek Computers
 Pravin G. Dhoka
Director
7.
Computer Corner
Samir Mehta
Director
8.
Futech Computers
Parag Shah
Director
9.
Sound Solutions
Sunil Thariani
Director
10.
Sapphire Micro Systems
Viren Bavishi
Co-opted Director
11.
Sybex Marketing
Himanshu Jogatar
Co-opted Director
12.
Savera Digital India Pvt. Ltd.
Gopal Pansari
Co-opted Director
While speaking with The DQ Week, K.R Chaube said, "New committee have planned for more active strategies and ensured to make IT channel at higher levels. TAIT will continue with the revamp and will forge new alliances. ".